They did rally.

That's because Lincoln teams never quit. As I run into former Railers in my travels, I see how that trait has helped them in their businesses and in their family lives. This team on Friday crawled all the way back and made it a one-possession game. They just could never get over the hump.

I could break down the play of each individual player for the game and for the season, but I'm just not going to do that. I could go on about Neil Alexander being the best coach in the state and how he has one of the best assistant staffs around too. However, this edition of the Railers was perhaps the truest epitome team that Lincoln has ever had. It seems to me that in the past Lincoln always had a superstar to lead them to state. This time, the whole squad led them there!

Certainly we wish seniors David Pickering and John Harmsen the best in all their future endeavors, and they will leave a huge hole as they depart. But if you make the mistake that many people did and count out the Railers already for next season, then I have only one thing to say to you:

See you next March when the Railers are playing in Peoria… again!

Illinois "bigs" come up huge!
Augie and Ingram lead Illini into the Sweet 16

Basketball experts and analysts have been saying all season that Illinois' biggest weakness was its post players. Most of the love has been spread to the Illini's trio of stellar guards. But to discount the Illinois "bigs" could only happen if you never saw Illinois play, or if you did, you simply weren't paying attention.

From this writer's view the positive transformation of the Illini "bigs" into consistent threats as well as rebound warriors has given this team a legitimate chance at a deep NCAA run. At times it's been Roger Powell Jr. But against Nevada it was James Augustine and Jack Ingram. From the opening tip Augie looked like he was in a zone. And other than Cook, when was the last time you saw an Illinois post player shoot technical foul free throws as Augustine did in the first half against the Wolf Pack?

Augustine displayed quick, active feet the whole night long and registered a huge double-double. He was a monster on the boards and shot the rock with as much confidence as he ever has. He finished the night with 23 points, 10 rebounds, four steals and two blocked shots!

Of course, to you ardent LDN readers and loyal fans, Augie's play came as no surprise to you. You knew he was the BTT's MOP. And you knew that there were several times this season that Augie simply put the team on his back and carried them to victory. Against Nevada he did it again. And this time, instead of getting help from Powell, it came from the Texan, Jack Ingram.

Ingram's play gave Illinois a huge lift. He not only pulled down three rebounds, but he also had an amazing three steals and a blocked shot. And if those contributions were not enough, he added a career-high 12 points as well. He is a guy who practices hard, and so the games are just a carry-over to his success.

Teammate Deron Williams said it best in a happy post-game Illini locker room when he said of Ingram: "He is a practice all-American. So, it is no surprise for him to play this well. He plays like that every day!"

Another key performer on the night was Deron Williams. He managed this game from tip to finish and gave Nevada little hope of any comeback. Williams had a double-double of his own with 15 points, four rebounds and 10 assists and was constantly breaking down the Wolf Pack system.

After the game I told him that I had been reading about the five supposedly best point guards in the country or those predicted to go early in this summer's NBA draft. I told him that in my mind he was the best manager of a game of any guard in the country, and I asked him to assess my analysis. "You're right," he said. "I definitely know how to play!" Succinct, direct and right to the point. No wonder he leads the Illini to heights perhaps never reached before.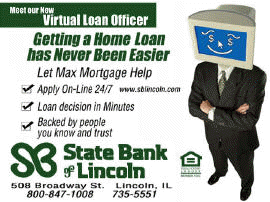 I also should mention the good game by Luther Head, and here's a stat for you: Luther has scored in double figures in 32 of Illinois' 35 games. Is that incredible or what? Luther banged home 14 points in this one to go along with four rebounds and three assists.
All in all it was a solid Illinois performance and one that they can build on going into next weekend in the regional round of the NCAAs.
On the way home from these first two games in the tournament, talk show phone lines were burning up with "What's wrong with the Illini?" and suggestions on how to fix their ailments. I have another idea. Why not let Bruce Weber, a national coach-of-the-year winner, along with his staff draw up the adjustments to get us by game by game? I have full confidence in him, and if the team takes each opponent seriously and comes out and just plays, I think that Illinois will be OK. It's just a suggestion...
Finally, I'm glad the "bigs" have gotten much more attention the last few games. They deserve it. And there is some truth to the remark that they will need to continually come up big for Illinois to advance. Just realize that they know that before you even think it. All I know is that in this game against Nevada, Illinois' "bigs" were huge!
Stray arrows
Illinois shot 53 percent from the field but made only two 3-pointers.

Hopefully Allstate Arena will have a much better backdrop for shooting than the RCA Dome did -- that place is brutal (I could've said terrible, but I was trying to avoid the Walton comparisons).

Jack Ingram not only performed on the court but off it as well. When the team re-emerged on the hardwood for the second half, the managers forgot to give them two basketballs for layups. No problem. Ingram scrambled around to find a ball rack and passed two balls to Williams from there. Just another reminder on how he is always picking up his teammates.

I must tip my hat to the Illini fan support. Not only did they turn the RCA Dome into a sea of orange, they also actually brought the team energy at key times during the contest. I love when they do that.

The Illini are 20-0 when they dish out more than 15 assists, and they tallied 18 versus Nevada.

Augie now has 62 career tournament rebounds, which is second only to Lincoln's Brian Cook, who handled 74 caroms.

Deron Williams also moved up to second on Illinois' career tourney assist list with 43 dimes. The leader in the clubhouse is Bruce Douglas with 55.

Ingram's 12-point performance marked the first time in his career that he tallied in double figures.

Illinois will face Weber's alma mater Wisconsin-Milwaukee and old Illini nemesis Bruce Pearl on Thursday night at the Allstate Arena in Rosemont. There is not a ticket available within miles. It may be one of the toughest regional tickets in the history of the NCAA.

Currently, Illinois is scheduled to play the early game Thursday night in Chicago, with the tip scheduled for 6:27.
I know that there are dozens of other things happening in sports, but I can't even keep up with this. So, that's it for me. Have a great week, everybody!