---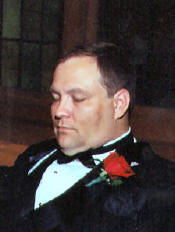 Hey, Walk ~
You can wake up now.
You're 40!
Happy Birthday
March 21st
M, D, K, G, D, B

Send a link to a friend
---
---
---
---
---
---
Are you underemployed? Thinking about a new career? Here's your chance to make a change! MWCI, an area leader in machining, welding and tube bending, is seeking highly motivated individuals for 2nd and 3rd shift positions. Openings currently exist for:
CNC Mill or Lathe Operators

CNC Tube Benders

Mig or Tig Welders

Production Machine Operators
Experience preferred, but we are willing to train the right people. In addition to our attractive benefit plan, we offer a competitive hourly rate. Qualified applicants apply at: MWCI, 70 Commerce Dr., Morton, IL or e-mail opportunities1@mortonwelding.com.

Send a link to a friend
---
---
---
---
---
---
"Song of the South"
(Tales of Uncle Remus)
Full-length VCR tape
$29
Call toll-free 1 (888) 728-6411.

Send a link to a friend
---
---
Rottweiler for adoption! Two-year-old female. Smart. Trained. Energetic. Fun. Beautiful. Free to good home. (773) 643-4073.

Send a link to a friend
---
Free to good home: Male poodle-terrier, 1 year old, housebroken, loves kids. Call 445-2753.

Send a link to a friend
---
Free puppies. Ready now. Real cute. (217) 414-8267.

Send a link to a friend
---
---
Make a bid on a fix-upper house with a one-bedroom upstairs apartment. Two bedrooms downstairs. Lot is worth $7,200. No bid under $1,600. Cash or certified check only. This house is at 828 N. Kankakee St., Lincoln, Ill. Bids will be taken for 30 days starting March 15 to April 15. Send bids to Ron Scott, 49 Denis Road, Quitman, AR 72131; or call 1 (501) 556-5165.

Send a link to a friend
---
You can avoid falling into a money pit!
Call a Home Inspector you can trust, for an unbiased factual report on the current condition of the property. Over 10 years of experience in related fields. Certified, Licensed, Insured. Jude Bennett, TRAINED EYE INC., (217) 737-2200. Mention this ad and receive a 10% discount on a whole-house inspection.

Send a link to a friend
---
New price, 4 bedrooms, 2 baths, Garage. 2,000-sq.-ft. living area. $94,900. Call Nobbe Realty Group, Inc. today! 735-5090

Send a link to a friend
---
Lots of home for the money! Brick 3 bedroom, open living, dining and kitchen. $59,500. Nobbe Realty Group, Inc. 735-5090

Send a link to a friend
---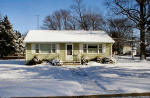 Cute and nice for the money. 2 bedrooms plus all-season room. Excellent neighborhood. $64,900. Nobbe Realty Group, Inc. 735-5090

Send a link to a friend
---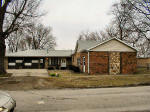 New listing! Small town offers spacious 4 bedrooms, beautiful stone fireplace, large lot. $93,000. Nobbe Realty Group, Inc. 735-5090

Send a link to a friend
---
Want to sell or buy? We can help! Need help obtaining financing? We can assist you, even with not-so-perfect credit! Call Nobbe Realty Group, Inc. today! 735-5090

Send a link to a friend
---
---
---
---
---
---
---