On Sept. 13, 2004, Gov. Blagojevich called on the 11 Illinois hospitals that still burn trash and medical waste on-site to voluntarily stop this practice. At that time, only Florida had more hospital incinerators than Illinois.

The six other hospitals that agreed to shut down their incinerators are Good Samaritan Hospital, Downers Grove; Evanston Hospital, Evanston; Department of Veterans Affairs Illiana Health Clinic, Danville; Gottlieb Memorial Hospital, Melrose Park; Memorial Medical Center, Springfield; and Passavant Area Hospital, Jacksonville.

"The emissions from hospital incinerators are known to contain dangerous toxins," the governor said. "There are newer, safer ways to dispose of medical waste, so there's absolutely no justification for continuing to threaten the health of residents in nearby communities. I urge the four remaining hospitals that have not committed to shutting down their incinerators to reconsider their position. It is time to put an end to on-site hospital incineration in Illinois."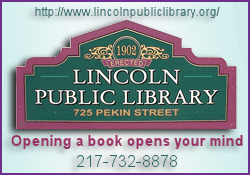 "The governor and I are convinced that shutting down hospital incinerators is the right thing to do -- right now -- so that Illinois can join the vast majority of other states where this practice has been rendered obsolete," said Illinois Environmental Protection Agency Director Renee Cipriano.
Illinois EPA is negotiating with Hinsdale Hospital to set a reasonable timetable for phaseout and shutdown. As Cipriano outlined in her December 2004 letter to the Illinois Hospital Association, Illinois EPA seeks a cooperative approach and recognizes that there are some practical obstacles and economic impacts associated with immediate shutdown for the four remaining hospitals. They are Loyola University Medical Center, Maywood; St. John's Hospital, Springfield; Memorial Hospital, Belleville; and Good Samaritan Regional Health Center, Mount Vernon. All four are located in urban areas.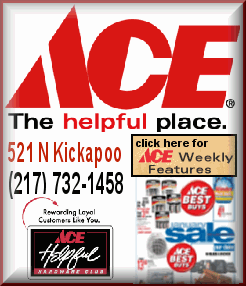 Over the past six months, Illinois EPA has been engaged in ongoing discussions with the Illinois Hospital Association and the affected hospitals and has offered technical assistance to help the hospitals reduce their waste and find healthier disposal alternatives.
"While it is true that the four remaining hospitals have invested in improved pollution-control technology, emerging scientific data shows that even with tighter controls, hospital incinerators remain a source of air toxins, including dioxin, a known human carcinogen," Cipriano said.
Currently, there are approximately 100 hospital incinerators still in use nationwide, down from approximately 2,400 in 2000. This dramatic reduction is largely due to tighter federal limits on toxic air emissions and the wide availability of cleaner, safer and cost-effective disposal alternatives.
Since 2000, 99 hospital incinerators across Illinois have shut down, resulting in a 97 percent decrease in toxic air emissions. Those remaining have either upgraded or retrofitted equipment to meet stricter standards.
[News release from the governor's office]