Medicare recipients should be cautious of telephone scam

Send a link to a friend
[SEPT. 5, 2006] SPRINGFIELD -- State Sen. Bill Brady, R-Bloomington, is cautioning Illinois' senior citizens to be aware of a circulating telephone scam targeting Medicare recipients.
The Illinois attorney general's office has issued a warning for Medicare beneficiaries about reports of aggressive individuals, claiming to represent Medicare, who are telling senior citizens that their Medicare account has been canceled and their benefits terminated. The callers then ask the senior citizens for personal information, including their Social Security number, bank account and insurance information, and their date of birth.

Brady says the calls are fraudulent and Medicare recipients should never provide their personal financial information to an unidentified caller, because that information could be used to exploit them financially.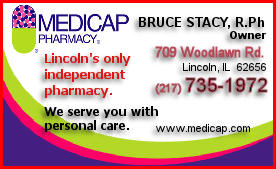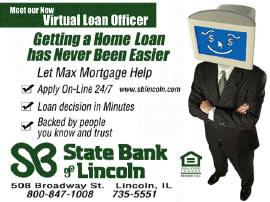 The attorney general's office says that people who receive such calls should simply hang up the phone because the Social Security Administration and Medicare do not make unsolicited calls.
Anyone with concerns or information about people misrepresenting themselves as an agent of Medicare can report the situation by calling the Attorney General's Consumer Fraud Hotline at 1-800-243-0618 or Age Options, an advocacy service for Illinois senior citizens, at 1-800-699-9043.
[News release from Sen. Bill Brady]