Annexation and rezoning approved for future ALMH property
City increases number of package and restaurant liquor licenses
City briefs

Send a link to a friend
[April 03, 2007] Monday night the Lincoln City Council approved both the annexation into the city and the rezoning to C-2 use of 58 acres that Abraham Lincoln Memorial Hospital is in the process of purchasing. The property is located southwest of the Logan County Fairgrounds, along Lincoln Parkway.
*
Aldermen agreed to modify the city liquor code to include more package liquor and restaurant licenses. The move to increase the number of licenses available for these two classes is directly related to the expansion of the Lincoln business district on Woodlawn Road.
There were no package licenses available for Beck Oil, a gas station that is expected to open the last of May. Wal-Mart got the last one, Mayor Beth Davis said last week.
It is known that there is at least one new restaurant also coming out that way that will be putting in a request, and more businesses anticipated for that area would also be putting in requests.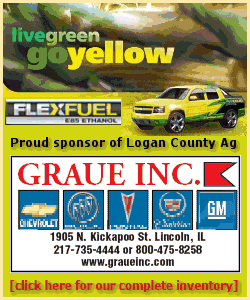 Alderman Verl Prather wished to point out that there is no increase in Class B licenses, designed to serve taverns, and that under Mayor Beth Davis, as liquor commissioner, there are more strict requirements for businesses selling alcohol to meet.
Class A, packaged liquors -- none available; increased by five; not to exceed 20 licenses

Class B, tavern -- not increased; one available

Class C, restaurant -- one was available; increased by two; three available; not to exceed 12 licenses
*
In another zoning matter, Lincoln residents Mike and Juanita Buttell of 1027 N. Sangamon St. requested a rezoning of their residential property from I-2 to I-1. The property zoning predates city code. City code does not allow residential in I-2, but it is allowed where it existed before city code.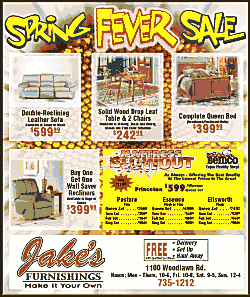 There is no problem with them living in the home or if someone else were to buy it and live there, city attorney Bill Bates explained at last week's city workshop session. However, there is a problem showing up often now when homeowners want to sell their homes and out-of-town lending institutions are involved, he said. Because the home is nonconforming to code, if it were to burn down, it could not be rebuilt. Loans are sometimes being turned down because of that, and in this instance it disrupted the sale of the home.
As is standard procedure with any rezoning request, notices went out to the neighbors of this property. The neighboring properties are the same: zoned for I-2 industrial use but with residential homes built on them. Bates said he would expect that some of those neighbors might be making a trip down to the City Hall zoning office to also put in rezoning requests.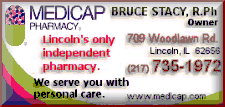 There are a number of other older neighborhoods and properties that are in the same situation around town.
Monday night the council unanimously approved rezoning for the Buttell property from I-2 to I-1.
*
The city of Lincoln will celebrate Arbor Day on April 18 this year. A proclamation was read recognizing the beauty, health and environmental benefits that trees provide.
Past related articles