September

Send a link to a friend
---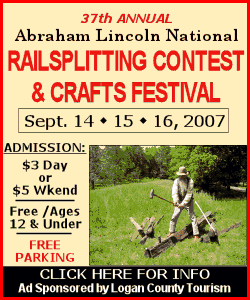 Aug. 31-Sept. 3
Delavan Fall Festival
WHO: Public
DETAILS: www.delavanfallfestival.com
(See article.) (See another article.)
WHERE: Lake Park, Delavan
Saturday, Sept. 1
Elkhart Farmer's Market
SPONSOR: Elkhart Farmer's Market
WHO: Public
DETAILS: Local vendors. Fresh produce, herbs, cheese, melons, flowers, baked goods and much more.
WHERE: Elkhart Village Hall
WHEN: 8 am-noon, rain or shine
Rib-eye steak and pork chop sandwiches fundraiser for Habitat
SPONSOR: Habitat for Humanity of Logan County
WHO: Public
WHERE: Lincoln IGA parking lot
WHEN: 10 am-3 pm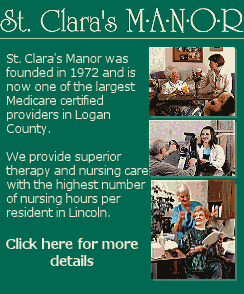 Family Fun Fest
SPONSOR: Zion Lutheran School, Lincoln
WHO: Public
(See article.)
WHERE: 1600 Woodlawn Road
WHEN: 2-7 pm
Sept. 6-8
Atlanta Fall Festival
WHO: Public
WHERE: Atlanta
Sept. 6-9
Mount Pulaski Fall Festival
WHO: Public
WHERE: Mount Pulaski
Saturday, Sept. 8
Elkhart Farmer's Market
SPONSOR: Elkhart Farmer's Market
WHO: Public
DETAILS: Local vendors. Fresh produce, herbs, cheese, melons, flowers, baked goods and much more.
WHERE: Elkhart Village Hall
WHEN: 8 am-noon, rain or shine
Glass recycling collection
SPONSORS: Logan County Joint Solid Waste Agency, Lincoln Junior Woman's Club, Saint-Gobain Containers and Lincoln Wal-Mart
WHO: Public
DETAILS: (See article.) Only container (food or beverage) glass will be accepted. Clear glass, as well as amber, green and blue, will be accepted. Unacceptable items include ceramics, dishware, light bulbs, fluorescent lights, window glass and mirrors. Broken glass will not be accepted due to safety issues for volunteers.
Glass preparation: Rinse all containers thoroughly. Remove all metal or plastic rings from containers. Labels may be left on containers.
WHERE: Wal-Mart Supercenter parking lot
WHEN: 9 am-noon
(Second Saturday April-October)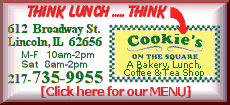 Cemetery walk
SPONSOR: Logan County Genealogical & Historical Society
DETAILS: Individuals to be portrayed are Hugo Hoepfner Sr., remembered by daughter Maria Hoepfner, portrayed by Nancy Schaub of Lincoln; Peter Obcamp, remembered by his wife, Mary, portrayed by Diane Logsdon of Lincoln; Frank Hoblit, portrayed by Jeff Kindred of Atlanta; A.D. Cadwallader, portrayed by Stanton Schumacher of Lincoln; E.H. Lukenbill, remembered by an eighth-grade student in a one-room school, with the student portrayed by Todd Schumacher of Lincoln.
WHERE: Old Union Cemetery
WHEN: First tour begins at 10:15 am. Additional tours will start every 20-30 minutes. The last tour for the day will begin at about 12:45 pm.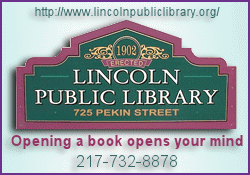 Grand Soiree
SPONSOR: Lincoln College Museum
WHO: Ticket admission
DETAILS: Fundraiser for Lincoln College Museum
Watch for more information in Lincoln Daily News.
WHERE: Davidson-Sheffer Gymnasium, Lincoln College
WHEN: 6:30 pm
Monday, Sept. 10
DivorceCare seminar and support group
SPONSOR: Jefferson Street Christian Church
(See article.)
WHERE: 1700 N. Jefferson St.
WHEN: 7-9 pm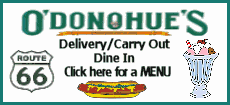 Sept. 14-15
70th birthday celebration for LCHS class of 1955
SPONSOR: LCHS class of 1955
WHO: Class of 1955 and spouses, friends
DETAILS: Contact Ms. Marlin for information.
WHERE: Holiday Inn Express and Maple Club
WHEN: 5-10 pm
Sept. 14-16
Abraham Lincoln National Railsplitting Contest and Crafts Festival
SPONSOR: Abraham Lincoln National Railsplitting Association of Logan County
WHO: Public
WHERE: Logan County Fairgrounds
Saturday, Sept. 15
Abraham Lincoln Disabled Children's Fundraiser
WHO: Public
DETAILS: Visit us at www.aldcf.org for more information.
WHERE: Behind Character's Pub
WHEN: 11 am-midnight
Golf outing and marble run begin at 11 am.
Live bands 4-7 pm and 8-midnight.
Monday, Sept. 17
DivorceCare seminar and support group
SPONSOR: Jefferson Street Christian Church
Watch for more information in Lincoln Daily News.
WHERE: 1700 N. Jefferson St.
WHEN: 7-9 pm
Sept. 21-23
Mason City Sesquicentennial
WHO: Public
(See article.)
WHERE: Mason City
Saturday, Sept. 22
"Hounds & Handbags" designer-inspired purse sale
SPONSOR: Humane Society of Logan County
WHO: Public
DETAILS: Get a jump on Christmas gifts! Hundreds of beautiful handbags at fantastic prices! Take home some great buys and help build a home for the homeless dogs and cats of Logan County!
WHERE: Kroger parking lot
WHEN: 10am-4pm
Classic car cruise-in
SPONSOR: Railsplitter Antique Auto Club
WHO: Public
WHERE: Downtown Lincoln square
WHEN: 5-9 pm
Sunday, Sept. 23
Prairie Harvest Days 5K Run-Walk-1 Mile Kids Fun Run
WHO: Public
WHERE: Pavilion Park, Mason City
WHEN: 7:30 am
Monday, Sept. 24
DivorceCare seminar and support group
SPONSOR: Jefferson Street Christian Church
Watch for more information in Lincoln Daily News.
WHERE: 1700 N. Jefferson St.
WHEN: 7-9 pm
Through Oct. 27
Harvest of Talents license plate display dates
SPONSOR: Harvest of Talents for World Hunger
WHO: Owners of vehicles registered in Illinois
DETAILS: Special event license plates produced through the Illinois Secretary of State's office available for $25 per set. Applicants need to provide driver's license number and legible copy of vehicle registration valid through October or beyond.
WHERE: From Lincoln Christian Church
WHEN: Monday-Friday 8-5