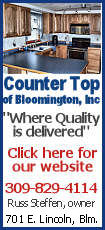 Johanns said the Senate should consider lowering the maximum amount a farmer can earn and still receive federal subsidies from the $1 million per year stipulated in the farm bill.
Johanns and President Bush believe no farmer who makes more than $250,000 a year should receive subsidies intended to protect them against low prices for major crops such as corn, soybeans and cotton. Bush has threatened to veto the bill over the income limit and a tax on some foreign companies with American subsidiaries.
"We've got to do something more robust on payment limits," Johanns, a former governor of Nebraska, told farmers Wednesday. He estimated that 7,000 farms would be affected by the $1 million threshold -- leaving far too many on the rolls, in his view. Under the expiring farm bill, farmers earning up to $2.5 million per year are eligible for the subsidies.
Bob Stallman, who runs one of the largest farm lobby groups and is an opponent of limits on government payments, watched Johanns from the back of the crowd.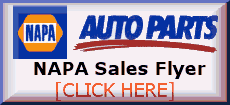 "We believe farm policy should support agricultural production and not some subjective and social goals," Stallman, a Texas rice farmer and president of the American Farm Bureau Federation, said after the appearance.
Limiting subsidies is a nice idea, he said, as long as farmers in Europe and elsewhere also are willing to live without government support.
As it stands, the new farm bill would result in $299 billion in spending from 2008 through 2012, the years the legislation would cover, according to the Congressional Budget Office. The current farm bill, crafted in 2002, expires next month.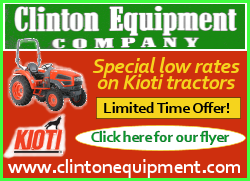 About 60 percent of the money is for school lunches, food stamps and other nutrition programs, but farm spending generates the most contentious debate.

Clarence Thomas, a 52-year-old farmer who listened to Johanns speak, said he'd like subsidies to be more strictly limited, but doubts that will happen any time soon.

"Once prices are good like this, this is a good time to start weaning people off them," he said. "Politically, that doesn't ever happen."

Some, like Purdue University agricultural economist Allen Gray, question how effective income limits on subsidies would actually be, seeing as how the government would have to rely on farmers' tax returns to determine their eligibility.

"There are all kinds of loopholes in the way in which a farmer can report their farm income," Gray said.

Other aspects of the new bill have drawn criticism from various quarters.

Some lawmakers have criticized a provision that would require the government to buy all food used as aid in poor countries from U.S. farmers.

Environmental groups complain that subsidies encourage farmers to work marginal ground that requires more water, fertilizer and other chemicals.

And international aid groups say farmers in developing countries can't compete with their subsidized American counterparts, particularly cotton farmers.

[Associated Press; by David Mercer]

Copyright 2007 The Associated Press. All rights reserved. This material may not be published, broadcast, rewritten or redistributed.