Lincoln Daily News
welcomes letters of appreciation, information and opinion on matters pertaining to the community.
As a community we need to be able to talk openly about matters that affect the quality of our lives. The most effective and least offensive manner to get your point across is to stick to the issue and refrain from commenting on another person's opinion. Letters that deviate from focusing on the issue may be rejected or edited and marked as such.
.
You may also send your letters by e-mail to ldneditor@lincolndailynews.com
or by U.S. postal mail:
Letters to the Editor
Lincoln Daily News
601 Keokuk St.
Lincoln, IL 62656
Letters must include the writer's name, telephone number, and postal address or e-mail address (we will not publish address or phone number information). Lincoln Daily News reserves the right to edit letters to reduce their size or to correct obvious errors. Lincoln Daily News reserves the right to reject any letter for any reason. Lincoln Daily News will publish as many acceptable letters as space allows.
To the editor:

A new study that came out by the Journal of the American Medical Association, finding that older men and women are very likely to follow a bone fracture with a second, puts increased emphasis on the need for older men to be more aware of osteoporosis and its potential to weaken bones to the breaking point. Most studies of bone fractures in senior citizens have focused on older women -- the most likely to develop this disease.

"For both sexes, absolute subsequent (low-trauma) fracture risk was equal to or greater than the risk of an initial fracture for a woman in a 10-year-older age bracket or for a man 20 years older," say authors of the article in the Jan. 24 issue of the Journal of the American Medical Association. (Abstract)

In the study of people age 60 and over, they found that 50 percent of both men and women were likely to have a second low-trauma fracture within 10 years of their first break.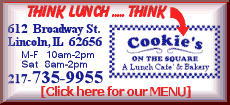 "The critical clinical relevance of these findings," the article says, "is that incident low-trauma fracture is a signal for increased risk of all types of subsequent osteoporotic fracture, particularly in the next five to 10 years."
The study concludes, "Virtually all low-trauma fractures indicate the clinical need for fracture preventive therapy, and given the early peak of re-fracture, such preventive treatment should not be delayed."
"The lack of consideration of osteoporosis and treatment initiatives by the medical profession and the public, particularly in relation to men, should be the focus of education initiatives," the researchers conclude.
Despite substantial evidence that a prior fracture results in an increased risk of subsequent fracture, less than 30 percent of postmenopausal women and less than 10 percent of men with prior fracture are treated to help lower this risk.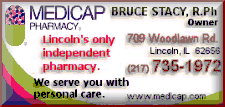 Although some of this deficiency in treatment is due to the overall lack of awareness of osteoporosis by the public and primary caregivers, the relative importance of prior fracture in relation to subsequent fracture risk does not appear to be fully appreciated, particularly in men, according to background information in the article from the Journal of the American Medical Association.
There are few published long-term studies on absolute risk of re-fracture in women, and fewer in men.
About osteoporosis
By the National Institute of Arthritis and Musculoskeletal and Skin Diseases
Osteoporosis is a disease in which the bones become weak and are more likely to break. People with osteoporosis most often break bones in the hip, spine and wrist.
Who gets osteoporosis?
In the United States, 10 million people have osteoporosis. Millions more have low bone mass (called osteopenia), placing them at risk for osteoporosis and broken bones.
Osteoporosis can strike at any age, but it is most common in older women. Eighty percent of the people in the United States with osteoporosis are women. One out of every two women and one in four men over age 50 will break a bone in their lifetime due to osteoporosis.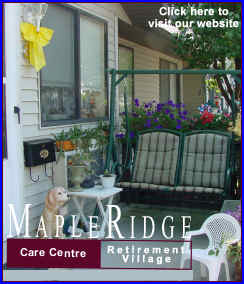 What causes osteoporosis?
Many risk factors can lead to bone loss and osteoporosis. Some of these things you cannot change and others you can.
Risk factors you cannot change include:
Gender -- Women get osteoporosis more often than men.

Age -- The older you are, the greater your risk of osteoporosis.

Body size -- Small, thin women are at greater risk.

Ethnicity -- White and Asian women are at highest risk. Black and Hispanic women have a lower risk.

Family history -- Osteoporosis tends to run in families. If a family member has osteoporosis or breaks a bone, there is a greater chance that you will too.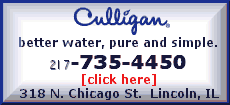 Other risk factors are:
Sex hormones -- Low estrogen levels due to missing menstrual periods or to menopause can cause osteoporosis in women. Low testosterone levels can bring on osteoporosis in men.

Anorexia nervosa -- This eating disorder can lead to osteoporosis.

Calcium and vitamin D intake -- A diet low in calcium and vitamin D makes you more prone to bone loss.

Medication use -- Some medicines increase the risk of osteoporosis.

Activity level -- Lack of exercise or long-term bed rest can cause weak bones.

Smoking -- Cigarettes are bad for bones, heart and lungs.

Drinking alcohol -- Too much alcohol can cause bone loss and broken bones.
Can osteoporosis be prevented?
There are many steps you can take to keep your bones healthy. To keep your bones strong and slow down bone loss, you can:
Eat a diet rich in calcium and vitamin D.

Exercise.

Not drink in excess or smoke.
Nutrition
A diet with enough calcium and vitamin D helps make your bones strong. Many people get less than half the calcium they need. Good sources of calcium are:
Low-fat milk, yogurt and cheese

Foods with added calcium, such as orange juice, cereals and breads
Vitamin D is needed for strong bones. Your body makes vitamin D in the skin when you are out in the sun. Some people get all the vitamin D they need from sunlight. Others need to take vitamin D pills. Click here for a chart showing the amount of calcium and vitamin D you should get each day.
Dara Baker
Senior Issues Task Force
(Posted Feb. 15, 2007)