Modernization will be made to traffic signals at:
Union Street and Woodlawn Road (Route 10)
Mast arms and signal heads will be upgraded at a cost of $5,175.

Connolley Road and Woodlawn Road (at Zion Lutheran School)
Heitmann Drive and Woodlawn Road
Logan Street and Broadway Street
Cost to the city will be $3,018.75.
Lights will be replaced with long-lasting, energy-efficient LED lights that city engineer Mark Mathon says will make back their costs in two years or less.
Motor fuel tax funds will be used to cover the cost of the projects. The projects are each 90 percent federally funded, with the state providing 5 percent of the funds and the city covering the remaining 5 percent.
Both agreements had eight yeses and one abstention (Benny Huskins). Alderman Wanda Lee Rohlfs was absent.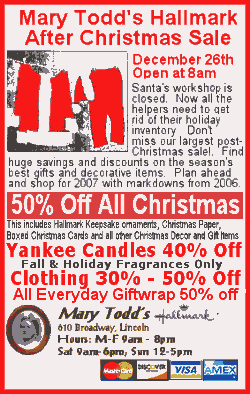 *
City Hall renovations are nearly done, buildings and grounds chair Jonie Tibbs told the council at the end of November. A coat of colored plaster that carries a seven-year guarantee will be redone in the spring, she said.
Next the city will be replacing all the windows on the City Hall building. "The windows are so bad, particularly on the firemen house side, they could just fall out," Tibbs said. They're 25 years old and can't be repaired, she said.
Windows and costs will be on display for the Jan. 16 meeting. The windows will go into next year's budget, which begins in May.
*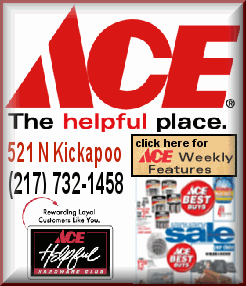 Sanitation committee chair Melody Anderson reported that she would be doing a little research on animal control operations. A recent visitor, Ledy Van Kavage from the American Society for the Prevention of Cruelty to Animals, provided websites that offer formulas to calculate what townships, municipalities and county should be contributing.
The county indicated in the fall that they intend to increase Lincoln's animal control fees substantially, with the reasoning that the city accounts for 80 percent of the animals taken in at the local facility. The facility is in need of large-ticket items, which include a vehicle, new dog kennels and fixing the roof. The city contract is up in May.
Anderson said that in addition to researching the costs, she also received "referrals and possibly alternatives, in case push comes to shove."
*
The city is looking for a four-month volunteer to take over the city website. The Lincoln Community High School class that developed the site is no longer in existence.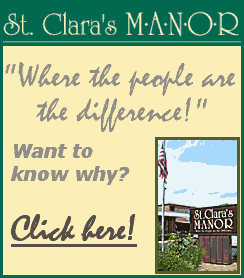 Past related articles:
Animal control
City Hall renovations