Lincoln Daily News
welcomes letters of appreciation, information and opinion on matters pertaining to the community.
As a community we need to be able to talk openly about matters that affect the quality of our lives. The most effective and least offensive manner to get your point across is to stick to the issue and refrain from commenting on another person's opinion. Letters that deviate from focusing on the issue may be rejected or edited and marked as such.
.
You may also send your letters by e-mail to ldneditor@lincolndailynews.com
or by U.S. postal mail:
Letters to the Editor
Lincoln Daily News
601 Keokuk St.
Lincoln, IL 62656
Letters must include the writer's name, telephone number, and postal address or e-mail address (we will not publish address or phone number information). Lincoln Daily News reserves the right to edit letters to reduce their size or to correct obvious errors. Lincoln Daily News reserves the right to reject any letter for any reason. Lincoln Daily News will publish as many acceptable letters as space allows.
To the editor:

We would like to thank all the wonderful volunteers and generous donors who helped make the 2006 Christmas parade a successful event.

Thank you to the city of Lincoln for co-sponsoring the parade.

We especially appreciate our Christmas parade committee members: Val Carder, Jackie Campbell, Tim McCormick, Don Peasley and Janet Kvitle. They spent many hours planning the parade as well as financially contributing to it.

We would also like to thank Ron Schilling, our grand marshal; Dan and Pam White for opening up their heated auction house for use by parade participants and the use of their truck as the judge's stand; Mitchell-Newhouse Lumber Company for their generous donation of wooden stakes; Graue Motors for letting us decorate Santa's sleigh in their garage, as well as providing a brand-new truck to tow the sleigh; Dave Rawlings for providing the trailer for Santa's sleigh and bringing the trailer to Graue's despite the inclement weather; Xamis Ford-Lincoln-Mercury for providing the horse-drawn carriage for the grand marshal and donating the carriage rides downtown after the parade; Row Motors for supplying a new convertible for the parade chairwomen; Gene and Marcia Hickey for the sleigh and Peasley Funeral Home for storing the sleigh; Unique Images and IGA for donating money toward the purchase for stuffed toys; CITV5 for taping the parade; Lincoln police and Logan County paramedics for their parade support; and Lincoln Land Communications for the walkie-talkies.

[to top of second column in this letter]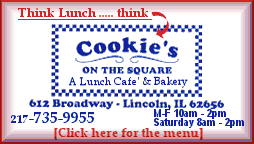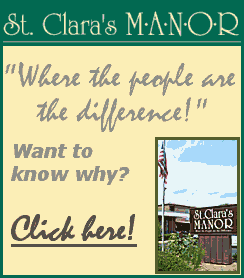 Shirley Curry and Wanda Lee Rohlfs were indispensable for their organizational skills in preparing for this day.
We would also like to thank David Morrow, Krystal and Stan Salvator, David Kvitle, Pat and Gary Freese, Sydni Rolphs, and Lauren Hoefle for volunteering their time.
Last, but not least, thanks to Santa and Mrs. Claus for taking the time out of their busy holiday schedule to visit Lincoln.
We appreciate everyone coming out for the parade, despite the cold weather. We hope to see you again this year!
Sincerely,
Kristen Green-Morrow and Melissa Hardiek, Main Street Lincoln executive board members and Christmas parade committee co-chairwomen
(Posted Jan. 11, 2007)
Click here to send a note to the editor about this letter.