Lincoln Daily News
welcomes letters of appreciation, information and opinion on matters pertaining to the community.
As a community we need to be able to talk openly about matters that affect the quality of our lives. The most effective and least offensive manner to get your point across is to stick to the issue and refrain from commenting on another person's opinion. Letters that deviate from focusing on the issue may be rejected or edited and marked as such.
.
You may also send your letters by e-mail to ldneditor@lincolndailynews.com
or by U.S. postal mail:
Letters to the Editor
Lincoln Daily News
601 Keokuk St.
Lincoln, IL 62656
Letters must include the writer's name, telephone number, and postal address or e-mail address (we will not publish address or phone number information). Lincoln Daily News reserves the right to edit letters to reduce their size or to correct obvious errors. Lincoln Daily News reserves the right to reject any letter for any reason. Lincoln Daily News will publish as many acceptable letters as space allows.
Dear Editor:

My daughter, Julie (age 7), and I entered the Jif Most Creative Peanut Butter Sandwich Contest this past fall. She is now one of the 10 online finalists. We live in Channahon, Ill., which is about 40 miles southwest of Chicago. We had a wonderful time together coming up with a recipe to submit.

We were ecstatic when we were notified that our "Texas Roll 'Em Up" sandwich would be put online for the public to vote for. We ask that your readers visit www.jif.com, check out the sandwiches, and we hope that our sandwich would be the one they vote for. The "Texas Roll 'Em Up" has a Southwest flavor; all recipes are online; we hope that you try one. We sincerely appreciate every vote the "Texas Roll 'Em Up" receives. Voting is from Jan. 12 to Feb.6, 2007.

[to top of second column in this letter]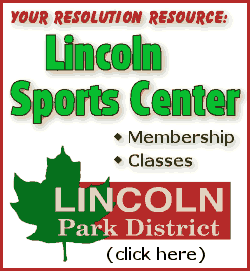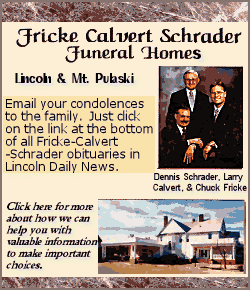 I also would like to encourage parents with children age 6-12 to enter this contest next year.
Julie and I had a really terrific time in the kitchen creating a recipe. It has become a life experience memory that we will forever cherish. And the grand prize winner will receive a $25,000 college scholarship fund.
I hope you vote for us this year, and next year I hope to vote for your child's sandwich.
Thank you.
Terry and Julie Dosher
Channahon
(Posted Jan. 16, 2007)