Lincoln Daily News
welcomes letters of appreciation, information and opinion on matters pertaining to the community.
As a community we need to be able to talk openly about matters that affect the quality of our lives. The most effective and least offensive manner to get your point across is to stick to the issue and refrain from commenting on another person's opinion. Letters that deviate from focusing on the issue may be rejected or edited and marked as such.
.
You may also send your letters by e-mail to ldneditor@lincolndailynews.com
or by U.S. postal mail:
Letters to the Editor
Lincoln Daily News
601 Keokuk St.
Lincoln, IL 62656
Letters must include the writer's name, telephone number, and postal address or e-mail address (we will not publish address or phone number information). Lincoln Daily News reserves the right to edit letters to reduce their size or to correct obvious errors. Lincoln Daily News reserves the right to reject any letter for any reason. Lincoln Daily News will publish as many acceptable letters as space allows.
To the editor:

On Dec. 12, 2006, REALITY Illinois of Logan County, a youth-led anti-tobacco coalition, participated in Operation Storefront. Operation Storefront is an opportunity for REALITY members to visit tobacco vendors in Lincoln and analyze how Big Tobacco is targeting youth. We visited 16 tobacco vendors and would like to thank the stores that participated and helped us learn about tobacco advertising. Thanks to Thorntons (both locations), Qik-n-EZ, Quick Way Foods, Green Oil Co., Kroger, Wal-Mart, Bruns Service Center, Walgreens, CVS, Ayerco, Clark, Fifth Street Food Market, Casey's, Apollo Mart and IGA.

An R.J. Reynolds document from 1989 once referred to young people as "the only source of replacement smokers." Big Tobacco knows the importance of young people to the future of profits and therefore spends a large amount of money promoting its products. In 2003, tobacco companies spent a total of $15.15 billion -- or more than $34 million a day!

[to top of second column in this letter]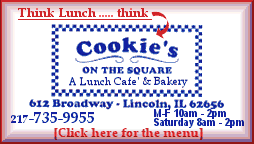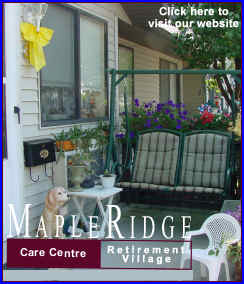 Operation Storefront began in 2000, and the program has seen less tobacco advertising in the Logan County businesses and more anti-tobacco warnings in the stores. Thank you! We are pleased to see that most stores have cigarettes behind the counter and other tobacco products in line of sight of the cashier. We appreciate all the businesses that are trying to prevent youth access to tobacco. Logan County businesses care about us!
REALITY Illinois of Logan County
(Posted Jan. 19, 2007)
Click here to send a note to the editor about this letter.
For more information