Minnesota won the opener 20-14.
"I didn't know we were going to play a football game," Twins manager Ron Gardenhire said.
It was the most runs scored by one team in a doubleheader since the Boston Red Sox totaled 35 in a sweep of the Philadelphia Athletics on July 4, 1939, according to the Elias Sports Bureau.
Morneau became the first Twins player to hit three in a game since Tony Oliva against Kansas City on July 3, 1973. The only other Twins to do it are Bob Allison and Harmon Killebrew.
"Those are just days you put in your memory bank and don't expect them to happen," Morneau said.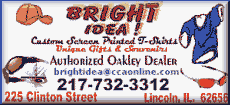 Morneau hit a three-run drive in the first, a solo shot in the third and a two-run homer in the seventh, giving him 23 this year. Morneau had a shot at tying the major league record in the eighth but fell one homer shy. He unleashed a big swing and missed the first offering, then flied to left five pitches later.
"He just missed that last one," teammate Torii Hunter said. "He popped it up, hit it high. We hadn't had anyone do that in 34 years, Tony Oliva, so that's a big honor for him."
Morneau watched a video of his hits from last season on Thursday night and responded with his first three-homer game at any level.
"I was trying to get something good in my mind before I went to bed, and it ended up working," the AL MVP said.
In the opener, the Twins and White Sox combined to score the most runs in a game since May 19, 1999, when Cincinnati beat Colorado 24-12, according to Elias.
Jon Garland (6-6) tied a career high by allowing 12 runs, 11 earned. The White Sox right-hander gave up 11 hits, tying a season high, walked three and did not strike out a batter.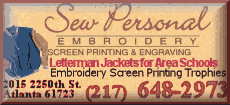 He did all that in just 3 1-3 innings, his earliest exit since lasting 2 2-3 innings against Detroit on Aug. 19, 2004. But that was enough time for his ERA to leap from 3.15 to 3.92.
Garland's day ended when Jason Kubel hit the second grand slam of his career to make it 12-4 _ even though things had gotten ugly long before that.
"The result was absolutely terrible," Garland said. "I'm embarrassed by it."
In other AL games Friday, it was: New York 14, Los Angeles 9; Detroit 9, Boston 2; Toronto 8, Cleveland 6; Tampa Bay 6, Kansas City 5; Texas 4, Baltimore 3 in 10 innings; and Seattle 7, Oakland 1.
Morneau became the fourth big league player to connect three times in a game this season, joining Houston's Carlos Lee (April 13), the Chicago Cubs' Alfonso Soriano (June 8) and Texas' Brad Wilkerson (July 3).
But a major scare tempered the good vibe for Minnesota.
Catcher Mike Redmond sustained a bloody gash on his head after Chicago's Jim Thome accidentally hit him with his bat in the first inning of the second game.
Thome fouled off a pitch and lost control of the bat on the backswing, sending it flying into the right side of Redmond's helmet. Redmond took seven stitches at the ballpark but said he's fine.