The Cubs had won 11 of 13 and were 21-10 since June 3, the best record in the majors over that span, until being limited to five hits over seven-plus innings by Maholm (5-11). The Cubs are 8-13 against left-handed starters this season and 0-2 against Maholm, who is 4-0 in five career starts against them.
Maholm gave up four runs, but two came after he left the game following singles by Alfonso Soriano and Mike Fontenot to start the eighth inning. Shawn Chacon walked Derrek Lee to load the bases before giving up sacrifice flies to Aramis Ramirez and Mark DeRosa to cut the Pirates' lead to 7-4, but Freddy Sanchez doubled in a run in the eighth after earlier hitting a solo homer.
Maholm allowed five hits in seven innings with three walks and five strikeouts.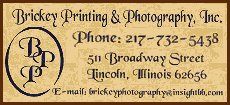 Damaso Marte pitched a scoreless ninth in his first save opportunity of the season.
The Pirates' modest winning streak is their longest since they won a season-high five in a row from April 22-27, and all four victories are against teams ahead of them in the NL Central. They won three of four from Milwaukee earlier this week, their first series victory this season against a team with a winning record.
The Pirates have won six of eight and eight of 11 since losing five in a row.
Maholm hurt the Cubs with his bat, too. After Nady and Ryan Doumit singled to start the second, Maholm _ a .138 hitter _ singled into center field off Jason Marquis (6-5) to make it 2-0.