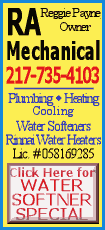 Thome's 496th career homer highlighted a six-run ninth that tied the game after the Twins scored six runs of their own in the top of the inning.
It was the first time two big league teams each scored six runs to remain tied after the ninth.
A.J. Pierzynski hit an RBI single in the 13th to keep Chicago from being mathematically eliminated for the AL Central title.
Luis Terrero led off the 13th with a walk off Juan Rincon (3-3) and moved to second on a sacrifice bunt. After Thome was intentionally walked, Scott Podsednik hit a grounder to second baseman Nick Punto, who flipped to Jason Bartlett covering the bag. But Bartlett never got his foot on the bag. Pierzynski was credited with a single.
Heath Phillips (1-1) pitched the 13th for his first career win.
Rondell White homered in the ninth for the Twins, who have lost five straight and nine of their last 11.
Chicago answered the Twins' six-run ninth with one of its own. Thome hit a three-run homer in the ninth off Twins reliever Julio DePaula, after Josh Fields hit a two-run double off him.
Twins closer Joe Nathan came on after Thome's drive and walked Paul Konerko. Podsednik replaced Konerko as a pinch-runner and stole second. One out later, Posednik moved to third on a wild pitch and Erstad followed with a ground-rule double to tie the game at 10. It was Nathan's fourth blown save in 33 chances.