Rally Day and BBQ at St. John's Lutheran, Hartsburg

Send a link to a friend
[September 08, 2007] HARTSBURG -- Rally Day worship and festivities will be held at St. John's Lutheran Church on Sunday. Sunday school begins at 9 a.m. and the worship service is at 10:15.
Immediately following, the Naomi-Ruth Circle will sponsor an "end of summer" barbecue, serving from 11 a.m. to 12:30 p.m. Grilled rib-eye steak, pork chop sandwiches and hot dogs (for the kids) will be served along with baked beans, applesauce, chips, drink and dessert.
Donations for the barbecue will be accepted and matched by the Logan County Chapter of Thrivent Financial, which will benefit Naomi-Ruth mission projects.
The public is invited to attend.
[Text from file received from Dena Bergman]
---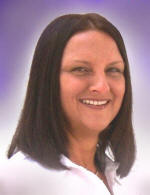 Revival services open Friday at Lincoln Church of God with guest evangelist Marsh Edgar

Send a link to a friend
[September 06, 2007] Lincoln Church of God, 1415 Fourth St., will have revival services this weekend with evangelist Marsha Edgar. Edgar serves as pastor for Freedom Fellowship Ministries in La Belle, Fla.
Services will be Friday and Saturday at 7 p.m. and on Sunday at 10:45 a.m. and 6 p.m.
Everyone is welcome to attend, and child care will be provided during each service.
Questions can be directed to the church office at 217-732-8989.
[Text from file received from Jacob Skelton]
---
Church news -- September calendar

Send a link to a friend
[August 29, 2007] EMDEN -- St. Peter Lutheran Church has released its September calendar. Click here.
---
LDN column, On earth...:
Recent religion articles from The Associated Press:
---
Send your church announcements and articles to ldneditor@lincolndailynews.com.