"I just went with my heart. I just kept fighting," Henin said. "I got a bit nervous, but finally I did it. I'm happy to get this one."
The No. 1-ranked Henin will face No. 4 Svetlana Kuznetsova on Saturday night in a title match featuring two past Open champions.
Henin eliminated Serena in the quarterfinals, and Venus said she wanted to right that wrong.
But it was the 5-foot-5, 125-pound Henin who worked every angle Friday, constructing points, sneaking to the net and repeatedly placing balls on the lines. She pounded serves at up to 117 mph, handled Williams' faster offerings, sometimes leaping to reach balls that bounced up near her shoulders.
Henin even came up with a second-set lob winner over the 6-1 Williams - a delivery that put a wide smile on the Belgian's face and left the American slumping her shoulders and hanging her head.
Henin had some trouble breathing early in the second set, and said afterward it was something that bothered her the past few days.
By the end, however, Williams was the one who was physically spent, asking for a trainer to come out and check her pulse and temperature. Right after that, she hit some serves in the 70s while getting broken to trail 5-3 in the second set.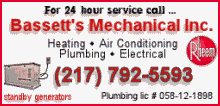 That's not to say the older Williams wasn't good at times, too.
She broke when Henin served for the first set at 5-4, ending a 10-stroke point with a backhand passing winner, and a 16-stroke exchange with a cross-court forehand winner on the line. In the next game, Williams won the point of the match on the 27th shot, a cross-court swinging forehand volley.
But Henin broke right back to end it. Appropriately, the final shot was a backhand by Williams that sailed out, her 35th unforced error - 13 more than Henin.
Wind swirled through Arthur Ashe Stadium, playing havoc with the ball, yet both women came up with all sorts of terrific shots and engaged in several long points filled with reflex volleys, great gets and clean winners on the run.
It was precisely what might be expected from a couple of players who each won six Grand Slam titles.
Henin is the one who gets to try for No. 7 on Saturday. She's into her third U.S. Open final since 2003 - she won the title that year and was the runner-up last year.
The only other player who defeated both Williams siblings at a single major tournament was Martina Hingis at the 2001 Australian Open, where she also got past Serena in the quarterfinals and Venus in the semifinals. Hingis then lost to Jennifer Capriati in the final.
Henin will be a heavy favorite to avoid a similar letdown. She is 14-2 against Kuznetsova, including a victory in the 2006 French Open final.