Gorzelanny (14-7) has been tough on the Cubs before, allowing two earned run in 22 innings over three career starts, a 0.82 ERA. But this one especially hurt the Cubs, who couldn't bounce back from a 7-4 loss Thursday to Los Angeles in which the Dodgers scored four runs in the ninth inning against closer Ryan Dempster.
Chicago, beginning a closing stretch in which it plays 16 of the final 23 away from Wrigley Field, began the night tied with Milwaukee for the NL Central lead and a game up on St. Louis. The Brewers played in Cincinnati and the Cardinals were at Arizona.
The Cubs started the road trip as the only division team with a winning record on the road, 33-32, but couldn't do much with Gorzelanny as the left-hander limited them to six hits, striking out three and walking two. The Cubs didn't score until they were down 6-0 in the seventh, when Geovany Soto doubled and scored on pinch-hitter Ronny Cedeno's RBI single.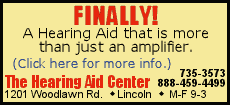 Gorzelanny kept up a strong run of late-season pitching by winning for the fifth time in six decisions. His 14 victories are the most by a Pittsburgh left-hander since Denny Neagle was 14-6 in 1996.
No doubt former Pirates general manager Dave Littlefield wishes he had seen more of this before being fired Friday morning following six-plus seasons: excellent starting pitching and timely hitting, with Pittsburgh opening a 3-0 lead by the second inning.
Nyjer Morgan, a September callup, started the game with a double off Rich Hill (8-8) and scored a batter later on Freddy Sanchez's sacrifice fly. Steve Pearce, another prospect playing in Pittsburgh for the first time, singled and moved to second on second baseman Mark DeRosa's throwing error an inning later ahead of Ronny Paulino's RBI single and Wilson's run-scoring double.