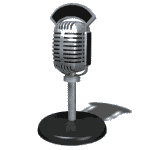 Lincoln Country Radio and Lincoln Daily News team up for simulcast.
I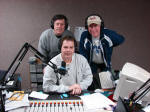 f you missed the Friday morning broadcast, check out the rerun. Click here.
The "Open Mic" show, featuring 96.3 FM manager Jim Ash and the LDN's Mike Fak, is available on LDN. The live program, in which the two hosts talk about the news of the day, both local and around the world, always has more than its fair share of humor thrown in.