Lincoln Daily News
welcomes letters of appreciation, information and opinion on matters pertaining to the community.
As a community we need to be able to talk openly about matters that affect the quality of our lives. The most effective and least offensive manner to get your point across is to stick to the issue and refrain from commenting on another person's opinion. Letters that deviate from focusing on the issue may be rejected or edited and marked as such.
.
You may also send your letters by e-mail to ldneditor@lincolndailynews.com
or by U.S. postal mail:
Letters to the Editor
Lincoln Daily News
601 Keokuk St.
Lincoln, IL 62656
Letters must include the writer's name, telephone number, and postal address or e-mail address (we will not publish address or phone number information). Lincoln Daily News reserves the right to edit letters to reduce their size or to correct obvious errors. Lincoln Daily News reserves the right to reject any letter for any reason. Lincoln Daily News will publish as many acceptable letters as space allows.
To the editor:

The Farm Bureau Women's Committee wants to make everyone aware that Sept. 21-27 is National Farm Safety Week. With fall fieldwork beginning, it is prime time for motorists to be on the lookout for the farm equipment moving from field to field and to the elevator.

Most people don't realize the amount of time they have to react when a tractor is doing 15 or 20 mph and they're driving 50-55 mph. We are talking about a matter of a few seconds before you're right upon the back of a farm implement. Many accidents occur because motorists were following too closely.

Illinois law requires the use of the triangular SMV (slow-moving vehicle) emblem on the back of all farm machinery, tractors, wagons, etc. Farmers need to be sure these are on their machinery, and visible (no mud or dust covering them up).

[to top of second column in this letter]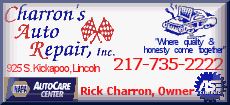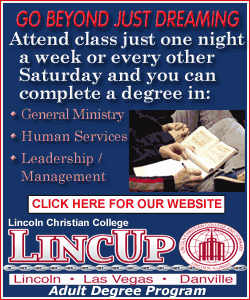 It is the time of year to be aware. Leave yourself extra time and slow down, get plenty of sleep, so that you can stay safe and keep our farmers safe on the roads they must travel during harvest. Everyone's life is precious. Staying alert is vital for everyone's safety.
May we all have a safe and bountiful harvest!
Marilyn Steiger
Ruth Opperman
Farm Bureau Women's Committee members
[Posted September 23, 2008]