Lincoln Daily News.com
601 Keokuk St.
Lincoln, IL 62656

TEL: (217) 732-7443
FAX: (217) 732-9630
Lincoln Daily News publishes daily news about the Lincoln/Logan County area on the Internet at www.lincolndailynews.com. (We are not a print publication.) All subscriptions are free!
Our mission:
The mission of Lincoln Daily News is to tell the stories of Logan County in a contemporaneous manner, with lively writing and a predilection for simple truth fairly told. Lincoln Daily News seeks a relationship with the good people of Logan County that is honest, neighborly and never patronizing. Lincoln Daily News presents news within a full context that contributes to understanding. Lincoln Daily News is more interested in the marketplace of ideas than the competition of personalities. Without shrinking from the bold delivery of unvarnished fact, Lincoln Daily News operates from the premise that God's creatures deserve the presumption of right motive. Lincoln Daily News eschews malice and cynicism; it approaches every person with dignity and every subject with equanimity. In short, Lincoln Daily News informs, stimulates and entertains.
Content:
The articles published in Lincoln Daily News are the result of research, interviews and news releases. Any opinions expressed are those of the writers.
Corrections:
Please contact us by phone, fax, mail or e-mail with any information about mistakes, typos or erroneous information. If the error is in an item which is still in the paper, we will correct it online immediately.
Our services:
Lincoln Daily News provides daily news, sports, features and commentary on Lincoln, Logan County and the surrounding area.
To promote local businesses, we offer display advertisements at very reasonable rates, and links to business websites. Call (217) 732-7443 or e-mail ads@lincolndailynews.com.
"Happy ads" are a special feature to enable our readers to celebrate birthdays, graduations, anniversaries and other good news. Call us for details.
For employment information, contact Lincoln Daily News at their offices.


Our staff:
In the office
Managing editor: Jan Youngquist
ldneditor@lincolndailynews.com
Technology assistant: Don Buckner donbldn@lincolndailynews.com
Technician: Gina Sennett
Copy editor, writer: Mary Krallmann
Advertising sales and promotion staff
Lucky Eichner: ldn@lincolndailynews.com
Mike Fak: mfldn@lincolndailynews.com
---
Thanks from Logan County Arts Association
10-2-01
To the editor:
On behalf of the Logan County Arts Association I would like to personally thank the people of Lincoln and surrounding area for their support of our first event, "Music, Magic, and More," sponsored by Gossett Decorator Studio.
We look forward to our next event, on Oct. 11 at the Lincoln Theater. We will be showing "Casablanca" in the original uncut version. Check out our great 1940s vintage period poster of the movie located on the south-side front window of the theater.
As always, thanks for supporting the arts.
Sincerely,
Marshall H. Jacobs
President
Logan County Arts Association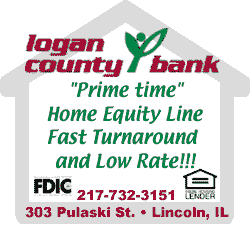 ---
9-28-01
To the editor:
Lincoln Junior High School Builders Club, sponsored by the Kiwanis of Lincoln and Mrs. Carol Gleason of LJHS, raised over $711 for the American Red Cross Disaster Relief Fund. The students took donations from their family, friends, teachers and fellow students. Mrs. Barb Coffey's second hour class made red, white and blue pins and sold them for $1 each. The class raised $164, which they gave to the Builder's Club to donate, for a total of $875.02.
Elise Valdes, Patty Carmitchel, Brittany Uhlry and Victoria Jones took the money to the American Red Cross Donation Center and presented the money to Mrs. Carrie Granitto on behalf of Lincoln Junior High School. The Builders Club members went to the Logan County Bank with Mrs. Granitto to deposit the money in the Red Cross fund.
Thank you to all students, teachers, staff and community members who helped make our drive a big success.
Carol Gleason
---
9-27-01
To the editor:
In these days of despair it really saddens me to know that someone would stoop so low as to steal the American flag that we had displayed on the front of our house. We hung the flag there to show our support to all of the families that were affected on 9-11-01, and today I came home to find that that flag had been STOLEN!!!!!
I really hope that the individuals responsible felt that their need was greater and that it really wasn't some petty disagreement between kids on a school bus, as I have been [led] to believe.
This particular flag also has a sentimental value. It was laid across my husband's uncle's casket when he passed away. If this flag was to mysteriously reappear on our front porch, I honestly believe that no one would say a word — just be happy that it was returned.
If there is anything that you can do, I would greatly appreciate it.
Angie McKinlay
---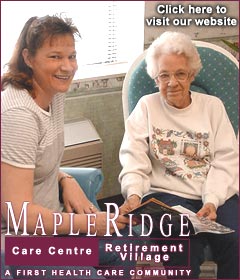 ---
.
Please send your letters by e-mail to ldneditor@lincolndailynews.com or by U.S. postal mail to:
Letters to the Editor
Lincoln Daily News
601 Keokuk St.
Lincoln, IL 62656
Letters must include the writer's name, telephone number, mailing address and/or e-mail address (we will not publish address or phone number information). Lincoln Daily News reserves the right to edit letters to reduce their size or to correct obvious errors. Lincoln Daily News reserves the right to reject any letter for any reason. Lincoln Daily News will publish as many acceptable letters as space allows.