The senior core of this excellent Lady Railer volleyball team accounted for 11 service points in Game 1 and six more in Game 2, including six aces. Add to that the tireless setting skills of Gleason and the passing, blocking and hitting skills of Cook and White, and no one has any doubt what these seniors mean to this team. Last night, just like many other nights this season, these fine senior women led their team to a dominating 15-0, 15-6 victory over the Southeast Spartans in CS8 conference play.
As with all great performances, an encore is desired and one is assured. The seniors will return home for their encore performance in the regional final on Saturday, Oct. 27. They will face the winner of the Rantoul-Charleston Regional semifinal contest. Railer fans would love to see a repeat of last night's match.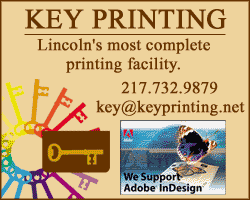 Coach Charissa Howe pulled out her "secret" serving weapon last night to help win Game 1. That weapon was none other than Tina Cook. Tina, who is generally known for her lethal left-handed kills and her blocking ability, usually rotates out when it comes her turn to serve. But not on Senior Night. Much to the surprise and delight of many Railer fans, Tina walked to the service line with volleyball in hand. When she was finished, she had knocked down four points for the Lady Railers. Three of them were aces. The Railers held a 7-0 lead and never let up. Fellow senior Kelli Gleason added three more service points along the way. Senior Darcy White finished off the Spartans, serving the last four points, one of which was an ace. The Lady Railer shutout was complete.
But the senior trio was not alone, as usual. Teammates Michelle and Kari McFadden did some powerful hitting to finish points off for the team. Christina Xamis, Samantha Conrady and Kari McFadden provided the other service points as the Railers dominated all aspects of Game 1.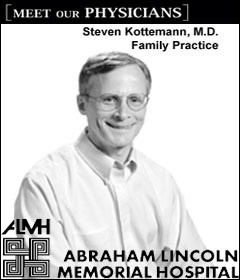 In Game 2 of the match, the Railers were having too much fun to get another shutout, but the end result was the still the same. After the intermission, the Spartans came out firing, determined not to be embarrassed a second time. The Railers found themselves down 1-4 as the match began. Then came Tina Cook. Tina, once again, stayed in the lineup and did her newfound service magic. Her first serve was an ace, and the two that followed needed only the hand of Kari McFadden to bring the Railers into a tie with Southeast. It was no contest after that. Southeast managed to get the next point and led 5-4, but that would be about it. The Lady Railers scored the next nine unanswered points to all but finish the match.
The most dominating force in that 9-point run was the beautifully placed serving of Missy Aper. With Missy serving and her team doing the rest at the net, the Railers moved from a 4-5 deficit to a commanding 11-5 lead. Kari McFadden added two more service points after that, and then the seniors finished matters. A kill by Darcy White brought the Spartan scoring to an end. Kelli Gleason got service point 14 with an ace and Darcy White got the 15th point with some blocking help from Missy Aper. Match over.
The Lady Railer JV team and the freshman team also won their matches last night. The JV team won in a three-game match by scores of 15-7, 7-15 and 15-3. The freshman team finished off Southeast in two games, 15-4, 15-6.
All in all it was a dominating performance by the Lady Railers on Senior Night. But a perfect Senior Night will not suffice for these seniors or this team. The post-match talk I heard was mostly about their final conference match on Thursday against Springfield and the state playoffs. The road to Redbird Arena begins on this same floor in a little over a week.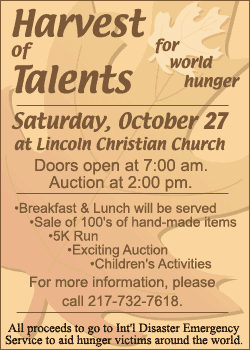 If this team continues to play as a team and plays as it did last night, I'm confident it can beat anyone it may meet. I see some travels in their future.
To be successful in Lincoln, Charleston, East Peoria and Normal, the Lady Railers will need to fine-tune their game skills and their will to win. Without either of those, no one wins in the postseason. Every point will have to be played as if it is match point. No opponent can be overlooked. None can be overrated. Fans must be present all along the way to spur them on. Mix in a good dose of laughter from time to time, and the Lady Railers should be set.
Will the Lady Railers will themselves back to Redbird Arena? I already have my tickets secured. Stay tuned! GO, RAILERS!
[Rick Hobler]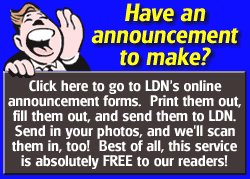 Results
IVC def. Lincoln College 30-12, 29-31, 15-12
Morton Community def. Lincoln College 33-31, 30-27
Lincoln College stats
Janine Buettner — nine points, 15 kills, five blocks
Amy Cox — six points, three aces, nine kills, five blocks
Erica Miller — seven kills, three digs
Molly Owens — 13 kills
LC season record — 13-14
Coach Tippett:
"Mentally we never got going. We were competitive but couldn't get over the hump. We had a lot of unforced errors and missed several serves."
[Bill Martinie,
Lincoln College sports information director]