I also tend to like Thanksgiving as well or better than any other holiday. I love being able to see and spend time with family and friends. I love watching football and basketball games. And I love to eat. Not many days or weekends can rival this November day and days. This particular Thanksgiving would've marked my dad's 71st birthday had he lived long enough to enjoy it. Get out your fork and let's dive inů
The Lincoln Railers are out of the gate and going 3-2. With as much competition as was involved in this season's tourney, this is no small feat. In fact, if you'd have told the coaching staff that they'd go 3-2, they'd have mailed that in.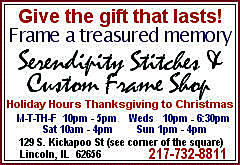 According to sources at the scene, Lincoln whopped Rantoul and then took a decisive game from Danville that had some onlookers feeling like that game could set the tone for the Railers having a successful season. We hope to catch up with coach Alexander and get the staff's thoughts, but not a bad start for a new group trying to feel its way along.
The Illinois Fighting Illini took an early season road trip that includes stops in Philadelphia and in North Carolina. The Illini took care of the front end with a more-than-impressive 75-60 thrashing of the Owls from Temple. Illinois (3-0) was on them early and often, going up by 18- and 20-point margins and leading 27-7 after nailing eight of their first dozen shots from the field. It never got much better for Temple (0-2) the rest of the night, and if the Illini play like that on Tuesday they will sweep this two-gamer.
However, revenge is a dish that can be served in cruel doses, and I don't have a very good feeling about that Tuesday nighter. In the first game, Roger Powell was trying to emerge as the designated Brian Cook replacement by once again rolling the double-double, finishing with 19 points and 10 rebounds. Deron Williams had 18 and Dee Brown added 16 as they both fired in four 3s each! Illinois showed that patented, unselfish Weber style by going for 22 assists and picking the vaunted Owl zone apart! After Tuesday night's affair we'll have a good look-see at how good these Illini can become!
[to top of second column in this article]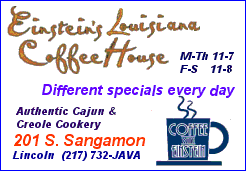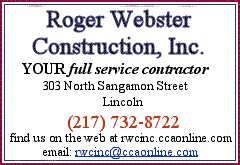 Other Big Ten scores: Iowa 70-69 over Louisville, while IU barely got by Xavier in OT. Purdue had the real shocker of the holiday as they smoked Duke in the Great Alaska Shootout!
Illinois State missed a good opportunity to steal one on the road as they lost a heartbreaking 84-89 game at Utah State. ISU (1-2) led by one at half but just let the lead slip too far out of hand in the second half. Utah State (3-0) hammered the 'Birds at Redbird Arena last year to open the season.
ISU also lost a tough one at Northern Illinois a few days earlier, 66-55. However, Lincoln's Gregg Alexander did nail six of 11 3-pointers on his way to being the game's leading scorer with 20 points. Perhaps, the Redbirds should have looked for him more in the game versus the Aggies.
Updates: Lincoln College lost at Southeastern 61-69. Lincoln Christian College won a thrilling game 84-83 over Robert Morris. With the victory LCC lifted their record to 5-2 going into next weekend's NCCAA Midwest Regional Tip-off tournament. Also, the LCC Angels had a nice victory over St. Louis Pharmacy 84-75.
The Chicago Bears beat one of professional sports' most embarrassing franchises, the Arizona Cardinals, 28-3. The St. Louis Rams blasted the Vikings 48-17, and the Indy Colts fell to the NE Patriots 34-38. My Bay area teams have totally disappeared, as both the Raiders and the 49ers were pummeled.
This week on "FANdamonium" Greg and I may need three hours to discuss everything that's happening in sports. We'll see you at 6 tonight.
Have a GREAT week, everybody, as you try to work off some of that turkey!