Illinois' football team got off to a 10-0 start and led 13-7 at the break. It basically got ugly from there. The Illini defense gave up over 400 yards of rushing, mainly because pride would not allow anyone to make any adjustments. The Cats were not running elaborate cross bucks or counters. They stayed simple with student body left and student body right.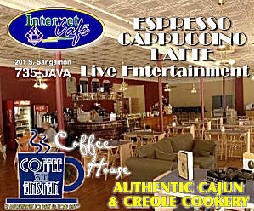 Take nothing away from Northwestern's great backs, but the Illini made them look like Heisman candidates! We really didn't understand the quarterbacking change either, but what we did understand about this year's Illini could fill up a very small thimble. Taking a 37-20 pelting was just a microcosm of the entire season. It is difficult to watch, but loyalty makes you do strange things.
Speaking of loyalty, we have to commend the 38,000-plus fans (at least tickets sold) for not only showing up for the game on such a nice November afternoon, but for cheering and supporting their beloved gridders to the extent that they did. That should have sent a message to this team that our support of them knows no rational bounds!
With as disappointing as their play has been, we do have to mention how touching the senior day festivities were. All seniors in the program were announced with their parents, and it was very emotional. We were hoping that the emotion of the day would carry the Illini to victory. Instead we may have just made the Cats bowl-eligible.
IF you're already looking ahead to next season, the Illini will play only 11 games and seven of them are at home… So, we guess, if you're going to have a schedule, that's the kind to have!
The LDN salutes all Illini seniors and remembers that you all played a role in the Big Ten championship year just two seasons ago. We are sorry that this year didn't pan out, but we wish you the best in your future endeavors!
Off to the races. Yes, the Illini hoopsters are off to the races when you consider how much they want to run in transition and in primary offense. All that running led to a 94-66 decision over the Leathernecks of Western Illinois University, to hand a nervous coach Bruce Weber his first win at Illinois.
But that's not all… You'll never guess what happened. The Illini crowd is starting to get it! What? That's right. The game was nearly a sellout, and people actually showed up and cheered. What's next? Trying to make sure that we have a home-court advantage in the non-conference season?
Many fans were doing the same thing we were opting for, the rare day-night doubleheader, and it was quite tiring. However, the cagers put smiles on our faces as they took care of business early and often, despite three players not playing because of suspensions.
The only thing we'll say about that whole incident is that if you break rules or laws, you should suffer the consequences. We feel especially sorry for coach Weber, who has not been able to enjoy his first victory and all of this start-of-the-season stuff because of what has transpired off the court. We're also not one to say let bygones be bygones. If something happens to another student or any person, and that family goes about proper procedures, then players must face the music… in the classroom or out of it. Hopefully, it was a one-time case of bad decision-making and when the situation is made right (if that can happen), then things like basketball may resume. We hate this kind of stuff and hoped that the Illini were immune to it. Sadly, sometimes this stuff strikes teams of all ages. Let's hope that things will be made right whether players return or not.
At any rate, CONGRATULATIONS to coach Weber on his first win with the Illini! The Illini were 50-2 over their last four seasons going into this game… How would you like to follow that as a coach? Incidentally, Illinois has won 18 games in a row at the Assembly Hall.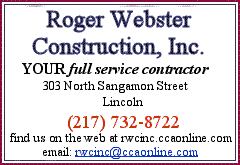 ISU nets first win. Last year the search for that initial win went long into the year. This time the Redbirds beat a very athletic Florida A&M squad 87-70 in the home opener. Trey Guidry flew off the bench and canned 24 points to lead the Redbird assault. But, it was Lincoln's Gregg Alexander who set the tone for this game from the onset. He played ball-hawking, smothering defense the entire day, which energized his ISU teammates. Gregg deflected several passes, and when he didn't do that he was tipping balls to his players or pulling down key rebounds. Alexander was also instrumental in helping the 'Birds break the amazingly good press run by the Rattlers.
The announced crowd of 6,689 at ISU looks like they're starting to get it too. A good crowd in those weather conditions was on hand, and their thunderous support at times helped ISU extend their leads or stifle A&M's comeback hopes.
The LDN salutes new coach Porter Moser on his first victory at the helm of the Redbirds.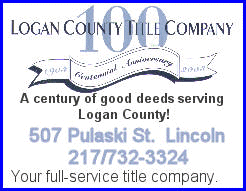 The Lincoln College Lynx took a 87-73 win over Kaskaskia. According to our records that makes them 4-2. The Lynx were led in scoring by Aaron Williams, who tallied 21 points on 7-of-10 shooting. Lincoln has now won four in a row!
The Lady Lynx did advance to the championship game of the Spoon River tourney but came up a little short, as Shawnee took the trophy with a 66-55 triumph. The Lady Lynx fell to 3-5.
Lincoln Christian College won the first home game for coach John Searby and moved their record to 4-2 on the young season with a convincing 82-41 pounding of Grace University. Brian Dunaway led the Preacher attack with 30 points, 10 rebounds and five assists and may have sold a few snacks during intermission! Caleb Edson found the range for an impressive 29-point performance. LCC hits the road tonight for a game at Robert Morris. No report from the Angels.
Lincoln High School's Thanksgiving tournament will get under way tonight (Monday) at the famous Roy S. Anderson gym. Lincoln will host Peoria Manual in tonight's feature contest.
We do want to wish the Railers great success in the 2003-4 campaign. We believe that while the Railers might not scare anybody, they will still surprise their share of opponents. The crowds used to come early and stay late when Josh Komnick and Brian Cook sported the green and red. Maybe it's time to get everybody out again and support this new edition of Railers. We are excited to see how they'll fare!
Bears win? Lynn Laughlin told me that the Bears beat the Broncos 19-10 in Denver. How? The Rams won a scorcher in OT in the desert, and the Colts won a 17-14 thriller versus the Bills. And you thought we were wacky for reporting that the NFL was wacky?
Greg Taylor and Jeff Mayfield will not be on "FANdamonium" until after the Thanksgiving weekend. You can, however, join Laz Pozsgai and Rick Charron and get caught up on all things racing, tonight at 6.
That's it for us. Have a great week, everybody!
[LDN sports staff]