If you were at the Illinois-Memphis game Saturday night, or even if you watched it on television, you had to feel a similar feeling of anticipation inside yourself. And when the Tigers stretched their first-half lead to 19-9 your anticipation may have been buried in the deepest recesses of your very existence. The Illini were not only continuing to miss their free throws, they were having trouble seeing any of their shots even approach the rim. Several first-half swats, deflections and vicious blocks by Memphis had you wondering if Illinois would bounce back against the talented Tigers.
You also knew that you were going up against one of the best coaches in the nation in the form of one John Calipari.
But then it happened. The "magic" of the Assembly Hall, kicked in. This time it took the form of freshman Richard McBride. And when he hit his first shot he ignited the crowd, as 16,618 released their long-awaited anticipation at exactly the same time.
The Hall began to rock. It may STILL be rocking. Memphis eventually succumbed and became just another vital statistic: the 30th straight non-conference team to leave Assembly Hall with a big L. As good as Calipari is, he forgot to take the Magic of the Hall into consideration in his game plan. If you're going to beat the Illini in Champaign, you're going to need more than a slick suit and a fancy haircut… 'cause the magic's going to get you.
And get them it did. McBride and Augustine put the Illini on their backs and carried them to victory. It was a sight to behold and… it was the game I wanted. Why did I want it so bad? I want all of them, but I think this was a huge game with gigantic implications. I know that there is still a long season ahead, and some people say don't worry if you lose this one. I don't think so. You lose this one and you might lose the team or even the season.
Our collective confidence was on the ropes. You could see it during the first 12 minutes of the game. Players were looking at each other, waiting to see who and if anyone would step forward. Richard McBride stepped forward. James Augustine answered the call. Roger Powell did his part. Nick Smith made some big shots at critical times. Brian Randle was solid. But it was the play of Dee Brown that also got my attention.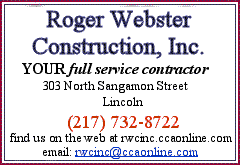 Yes, I know that McBride and Augustine were sensational. But, when you lose a player like Deron Williams, who is so pivotal to your success, most teams have no answer.
Look around the Big Ten and see how many teams are struggling without a starting point guard. Illinois doesn't have that problem. Any more questions on why the Illini wanted BOTH Williams and Brown? Didn't think so.
Dee was as cool as the other side of the pillow. Obviously, his shots are not dropping with the regularity we've all become accustomed to, but there's more to basketball than being the nightly scoring leader. Dee knew that. That's why he's farther up the leadership ladder than most people realize. He was everywhere Saturday night -- huddling up teammates, charting out the next play down the court and encouraging everyone on and off the playing surface. He finished the night with five points, seven rebounds and seven assists.
Dee made sure that while McBride had the hot hand, he would get the rock. He also got the ball to Augie deep in the paint to hurt the Tigers inside. He also moved his defensive point of pickup out to the timeline, which really frustrated the Memphis guards.
To his credit, Augustine really came up big as well. He finished the night with 21 points, eight rebounds and an improved performance from the charity stripe. His physical play without committing silly fouls is something Illinois will need to be successful all year. He was fighting and working for position all night, and he was freeing up Powell and Smith. They knocked down a few shots -- enough to hurt the Tigers and crush any hopes of a comeback.
But how 'bout the play of Richard McBride? Talk about your breakout games?! That was an explosion! McBride -- whose line showed 22 points, five rebounds, five assists and no turnovers -- nailed six trifectas, but none bigger than the one he fired in as the first half expired. He was fired up. His teammates mobbed him on their jubilant jaunt to the locker room.
But something bigger happened. The look on their faces had changed. They weren't going to lose this game. You could see it and you could feel it. If McBride plays even half that well this season, the Illini will be a force to be reckoned with.
Coach Weber has been accused of having dumbfounded looks from the sidelines. This time it was the usually unflappable Calipari with the dumbfounded looks. Coach Weber was too busy coaching his tail off. He is doing a great job, and I'll simply submit the evidence from this game as my proof. But don't be fooled. Illinois will probably not go undefeated the rest of the year, but then again not many teams do.
Check the No. 1 teams over the first month of the season. It takes time for a new coach and a new system to mesh with existing and incoming players. From this semiprofessional writer's opinion it appears that Weber and his Illini are right on schedule. But it's nice to have the magic of the Hall on our side as well!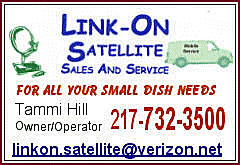 In other sports news…
ISU took a tough loss at UIC 74-86. ISU fell to 3-3, while Jimmy Collins' Flames improved to 8-2 and will meet the Illini in a couple of weeks.
Lincoln's Gregg Alexander did all he could to give his Redbirds a chance. How's that? Gregg tallied six points, five rebounds, five assists, one block, one steal and probably gave many people directions to the game while committing only one turnover in 27 minutes of action.
More of his gutty play and his intense, tenacious defense will be needed for the 'Birds to vault to the next level of success. Coach Moser will undoubtedly address that in the coming days.
ISU next hosts an outstanding Western Kentucky team Tuesday night at Redbird Arena. What a great Christmas gift that would be. Why not send your spouse to the game while you go out and buy him or her their Christmas gifts? Just a thought…
The Railers righted the ship on Friday night as well as they beat Chatham-Glenwood 55-31. We had seen Justin Peisker in practice a couple of times, but we had no idea how huge he was to the Lincoln Railer attack.
Peisker took over in the second half, finishing the night with 18 points. The very heady David Pickering followed suit with 11 points of his own. Cory Bruns added nine, and John Harmson threw in six.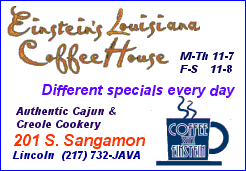 Four other Railers found the scoring column as Lincoln improved to 4-3, 1-1. Chatham fell to 1-5 and 0-2.
The game showcased what I believe are a lot of Lincoln coach Neil Alexander's strengths. He's had time to adjust and fix some of the defensive breakdowns. Knowing him like I do, he'll work it a lot more too… but, it is improving. And his continuity offense was clicking on all cylinders! Few teams move the ball around the perimeter with purpose as well as his teams do. They were breaking the Titans down with textbook Lincoln Railer basketball.
I'm hoping that more good things are on the horizon. You could also tell that the assistant coaches' work is paying off. I'm sure that Eric Ewald has worked with the post players. Their improved performances are indicative of that. This young team has more upside than some people think!
The Lady Railers split last week with a loss versus Bloomington but a great 47-35 win over Jacksonville. The Lady Railers received balanced scoring across the board with Tiffany Tungate going for 11, Brooklyn Robbins hitting for nine, Jessica Carey tallying eight and Patty Carmitchel with six.
Mount Pulaski's Hilltoppers just keep winning. The last thing we heard is that Mt. P. has jumped off to a sparkling 9-0 start on the young season. Congrats to Coach Jumper and the boyz… Keep it up!
LCC's teams split this weekend with wins over Rhema and losses to the host school, Westminster. Both the men and the women conclude first semester action with games versus Grace in Grand Rapids, Mich.
LC's men suffered two heartbreaking losses this past weekend at home, losing to both Shawnee and to Rend Lake. No report from LC's women.
Greg Taylor and Lynn Laughlin are sporting their Chicago Bear blue and orange colors today following the improbable win over the Minnesota Vikings. Does this mean they want Jauron and Shoop to stay???
The Rams, with an activated Andy King from Lincoln, also won a barnburner over the Seattle Seahawks, while the Colts blew out the Atlanta Falcons. The playoff picture is getting a lot clearer.
I can't even speak of the baseball winter meetings… I'm too depressed over what the Cardinals are and are NOT doing!
Jason White from Oklahoma won the prestigious Heisman Trophy, recognizing him as the nation's best college football player. I don't know whether he is or isn't, but he's got the trophy!
I spoke with Illini football coach Ron Turner at the Illini basketball game this weekend. Most people could learn a lot from Mr. Turner. Seldom have I met a man who handles adversity with as much grace, composure and class as he has. He possesses a wonderful demeanor, and I'm guessing, judging by the happy people around him, that he is a wonderful family man. I sure hope that he can rally his Illini gridders to a solid season next year! He appears to be a person who deserves it.
Join the incomparable Greg Taylor and myself tonight at 6 on "FANdamonium." Check in with us on your thoughts of the Illini, area hoops teams and the baseball winter meetings.
I'd like to dedicate today's column to my own little champion, Payne Mayfield. Today is his third birthday (does 3 years go as fast for you as they have for me?) and next to his mother, no one or no thing means more to me than him! Payne, you're not only my LDN Athlete of the Week, you're my Athlete of the Year! Happy Birthday, Champ!!!
Have a GREAT week, everybody!