Some of our LDN staffers are putting in lots of extra work hours this year, but some of our staff was able to be on hand. They reported that the Illini had the game well in hand during the first half. The 'Backs did out-rebound the Illini 42-40, which is still very troubling, but Illinois did force Arkansas into 21 turnovers while committing only 13 themselves. The Illini limited their opponents to a dismal 33 percent shooting from the field and fired right back at them at a 46 percent clip.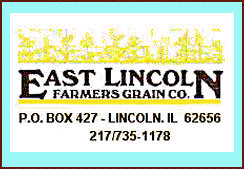 The Illini now have a huge week playing a tough Providence team Tuesday night in the Garden in New York and then returning home for games with Maryland-Eastern Shore and Memphis to round out the week.
Of course, we would really like to win all three, but the game we really want is that Memphis game. They brutalized us in the paint last year, and that loss seemed to be a costly one. We'd like to see the Illini serve up a nice little return, complete with some lovely parting gifts for the Tigers this time around!
So, by this time next week we'll know if the Illini are back on track or not. Let's hope for a great week.
The LDN has learned that LCHS coach Neil Alexander will be inducted to the IBCA's Hall of Fame at their annual banquet in April. CONGRATULATIONS, Mr. Alexander! We'll bring you more on that story later…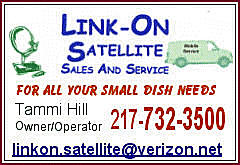 The Railers tasted a tough home loss to Jacksonville as the Crimsons made some early 3s and Lincoln played catch-up the rest of the way. The Railers can spend the week re-rackin', as Chatham comes to town this next Friday night.
Speaking of Railers… Go to www.theclassic.org and vote for your ALL-time favorite Railers Brian Cook, Gregg Alexander and Chuck Verderber. Others are creepin' up the tote board, and your vote may make the difference in putting these Railers on the Silver Anniversary Team! GO RAILERS!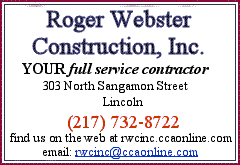 The Lady Lynx of Lincoln College took the record to 5-7 as they hosted and won the Courier Classic with a convincing 84-35 victory over Harper College.
LCC's Angels saw their record improve as well, as they were victorious over Principia 73-50.
The Lynx won again 76-70 over Meramec in St. Louis yesterday in the Illinois-Missouri Shootout. That means that LC now has climbed to a 6-4 mark after playing a brutal early schedule.
The LDN has also learned that the 1962 Lynx, who were the state junior college champions at 30-7, will be inducted to the IBCA Hall of Fame in April. Congratulations, Lynx!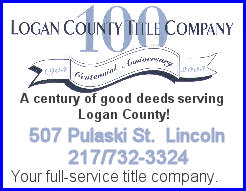 LCC's Preachers also turned in a nice performance this weekend with victories over Crown and Emmaus and a tough loss to Moody. That moves LCC's record to a solid 7-3 as they entertain finals this week.
Congratulations to the eight-grade girls and their coach, Todd Lowman, of Carroll Catholic, as they won a barn-burner over Chester East-Lincoln 40-39. CC will advance in sectional play to take on Arcola on Wednesday.
Also, congrats to C-EL and their coach, Doug Rader, on another outstanding season.
In NFL action, the Bears lost again to the Packers, the Colts won an amazing game at Tennessee, and we believe that the Rams take on the Browns in "Monday Night Football."
What a week… That's it for us…
Have a GREAT week, everybody!
[LDN sports staff]