At Rantoul
Bloomington 42, Lincoln 30
103 lbs: Helton (L) pinned Cornejo (B), 3:53
112: Gartner (B) pinned Valdez (L), 2:27
125: B. Robbins (B) dec. Rogers (L), 8-2
130: Hale (B) dec. Allen (L), 7-1
135: Lynch (L) pinned Callahan (B) 1:11
140: Denney (L) won by forfeit
145: Cain (B) dec. Reddix (L), 7-3
152: S. Robbins (B) pinned Purcell (L), 1:07
160: Burger (L) pinned Bishop (B), 1:57
171: Wyatt (B) dec. Edwards (L), 13-1
189: Miller (B) technical fall over West (L), 16-0
215: Babbs (L) won by forfeit
275: Noonan (B) dec. Augustino (L), 3-1
At El Paso
El Paso 70, Warrensburg-Latham 6
130 lbs: Petta (E) dec. Jay (W)
135: Fogle (E) pinned Brainbridge (W), 3:12
140: Jonson (W) pinned Camargo (E), 3:32
145: Shepard (E) pinned Bankston (W), 3:31
152: Barker (E) pinned Wilhelm (W), :43
160: Harsh (E) pinned Ham (W), 2:59
215: Hunsinger (E) pinned Barud (W), 1:28
275: Schmitt (E) pinned Meineger (W), 2:34.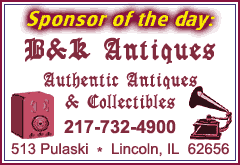 At Stanford
Normal Community 53, Olympia 17
103 lbs: Loy (N) pinned Ramey (O), 3:55
112: Dietrich (O) technical fall over Esparza (N), 22-7
119: Vercruysse (N) pinned Alexander (O)
125: Scott (N) dec. Martinez (O), score unavailable
130: Deloriea (O) pinned Burns (N), 3:55
135: Stapleton (N) technical fall over Burns (O), 20-5
140: Stone (N) dec. Sheppleman (O), 16-5
145: Weatherly (N) technical fall over McGuire (O), 25-8
152: Rutledge (N) pinned Samara (O), 3:39
160: Kaufman (O) dec. Dierkes (N), 6-3
171: Knapp (N) pinned Blair (O), 1:57
189: Henderson (O) dec. Nesbit (N), 17-12
215: Heid (N) pinned Ridgeway (O), 2:47
275: Hoback (N) pinned Siscoe (O), :59
Probable Illinois starters
F - 34 Brian Cook (senior, 6-10, 240, 20.8 ppg, 8.3 rpg)
F/C - 40 James Augustine (freshman, 6-10, 220, 6.3 ppg, 5.8 rpg)
G - 24 Sean Harrington (senior, 6-3, 185, 10.8 ppg, 2.3 rpg)
G - 11 Dee Brown (freshman, 6-0, 175, 13.3 ppg, 3.8 rpg, 4.7 apg)
G - 5 Deron Williams (freshman, 6-3, 210, 7.1 ppg, 2.4 rpg, 4.5apg)
Off the bench
C - 1 Aaron Spears (freshman, 6-9, 250, 3.2 ppg, 1.5 rpg)
G - 4 Luther Head (sophomore, 6-3, 175, 7.5 ppg, 2.8 rpg)
F - 23 Blandon Ferguson (senior, 6-3, 205, 3.0 ppg, 2.2 rpg)
G - 25 Jerrance Howard (senior, 6-1, 200, 0.0 ppg, 0.1 rpg)
G - 31 Nick Huge (junior, 6-4, 215, 0.7 ppg, 0.3 rpg)
F - 32 Kyle Wilson (freshman, 6-8, 230, 2.9 ppg, 1.8 rpg)
F - 42 Clayton Thomas (senior, 6-7, 240, 0.5 ppg, 1.0 rpg)
F - 43 Roger Powell (sophomore, 6-6, 220, 9.5 ppg, 3.8 rpg)
C - 45 Nick Smith (sophomore, 7-2, 240, 5.2 ppg, 3.3 rpg)
Series history
Illinois owns a 100-65 advantage over Wisconsin in the all-time series. Illinois also holds a 63-17 edge in games played in Champaign. The two teams split the season series last year, when the Badgers posted a 72-66 win in Madison on Jan. 5 and the Illini answered less than three weeks later with an 80-48 victory in Champaign on Jan. 23. Wisconsin has not won in the Assembly Hall since 1997.
Coaching
Illinois:
Head coach: Bill Self -- overall record 193-99 (10th year), 25-8 in the Big Ten; at Illinois (third year) 64-18, 2-1 versus Wisconsin
Associate head coach: Norm Roberts (third year)
Assistants: Tim Jankovich (first year) and Wayne McClain (second year)
Trainer: Rod Cardinal (30th year).
Wisconsin:
Head coach: Bo Ryan -- overall record 412-119 (18th year); at Wisconsin (second year) 29-16, 1-1 versus Illinois
Assistant coaches: Rob Jeter, Tony Bennett and Greg Gard
On the air
Television: ESPN plus regional -- Wayne Larrivee play-by-play; Bob Ford, expert analyst.
Radio: Illini Sports Radio Network, 43 stations
-- Brian Barnhart, play-by-play; Steve Bardo, expert analyst; Loren Tate pre-game and halftime reports.
Quick shots
Illinois and Wisconsin were two of four Big Ten schools that tied for the Big Ten title last season. ... Brian Cook needs three points to move into 15th place on the UI career scoring list. ... Cook has scored at least 17 points in all 10 of his games this season, including at least 20 seven times. ... Sean Harrington has averaged 20 points per game in his three starts for the Illini this season. ... Harrington is shooting 65 percent (17-of-26) from 3-point range over the last three games and 61 percent (26-43) in seven games at the Assembly Hall this season. ... Illinois' current eight-game Big Ten winning streak is its longest since an eight-game streak in 1988 and 1989, when the Illini won four to end 1988 and four to begin 1989.
Last time out
Illinois 76, Minnesota 70
Illinois opened Big Ten play with a gut-wrenching 76-70 win at Minnesota. Sean Harrington sank three 3-pointers in a span of 61 seconds to take the Illini from a four-point deficit to a five-point lead midway through the second half. Illinois never trailed after that point and held on despite some shaky free-throw shooting down the stretch. Brian Cook posted a double-double with 25 points and 11 rebounds, while Harrington scored a career-high 22 points while making six of nine 3-pointers. Illinois held Minnesota to just 30.5 percent field-goal shooting on its home floor.
Defense
After 12 games this season, Illinois opponents are shooting just 36.1 percent from the field, including just 29.7 percent from 3-point range.
Against Coppin State on Dec. 30, Illinois held the Eagles to just 12 field goals, the fewest made shots in the 40-year history of the Assembly Hall, and to just 29 percent shooting from the field. Coppin State was the second Illini opponent this season to shoot under 30 percent. In the last outing, Illinois held Minnesota to 30.5 percent shooting on its home floor, as the Gophers made just 19.2 percent (5-26) from 3-point range.
Illinois has now held its last six opponents to under 40 percent shooting from the field and has a total of eight such defensive efforts this season. Coppin State's 37 points were the fewest allowed by the Illini since defeating Northwestern 63-30 on Feb. 19, 2000.
Illinois ranks second in the league in scoring defense, allowing opponents an average of just 58.9 points, and first in field-goal percentage defense, at .361. The Illini also rank fourth in the Big Ten in rebounding margin (plus 5.6) and fifth in steals per game (7.3).
In the latest national statistics compiled by the NCAA, Illinois ranks ninth in field-goal percentage defense and third in scoring margin (plus 22.5), while ranking 11th in scoring defense.
Howard says 2003 is final season
Guard Jerrance Howard has said that the 2003 season will be his final campaign as a player at Illinois. Howard, who would have one season of eligibility remaining in 2003-04, after redshirting as a freshman in 1999-2000, will graduate in May and plans to possibly enter the coaching field. He will be listed as a senior for the remainder of his Illinois career.
Illini injury update
Sophomores Luther Head and Roger Powell sat out Illinois' games versus Coppin State and Oakland last week. Head is suffering from a pelvic-groin injury and returned to play 24 minutes Tuesday at Minnesota. Powell sprained his right big toe in the game at Memphis Dec. 28 and could play just two minutes.
Unselfish play
The Fighting Illini have begun the 2002-03 season with unselfish play. Illinois leads the Big Ten and ranks fourth in the nation in assists per game (19.7 avg.), highlighted by a season-high 25 assists versus Oakland, 24 versus Arkansas-Pine Bluff, and 23 against both Western Illinois and North Carolina. In the win over Coppin State, the Illini were credited with 21 assists on 22 made baskets, an amazing 96 percent of shots made. Illinois has tallied 20 or more assists in seven games and has recorded assists on over 67 percent of its baskets (236 assists on 350 FG) on the season. Guards Dee Brown and Deron Williams rank third and fifth, respectively, in the Big Ten in assists, with averages of 4.7 and 4.5 per game.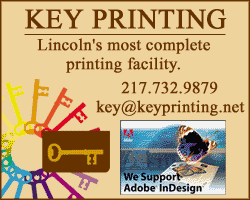 Hot start
Illinois' eight straight wins to open the 2002-03 season tied the 10th best start in the 98-year history of Fighting Illini basketball and rank as the Illini's best start since beginning the 1995-96 season 9-0.
Illinois' current 11-1 record is its best since the 1995-96 season, when the Illini entered January with an 11-1 mark. A win over Wisconsin on Jan. 11 would give Illinois its best start since beginning the 1989-90 season with a 12-1 mark.
Bench play
The Illinois bench has a very productive start this season, averaging 22.7 points and 10.9 rebounds, while limiting the opponents' bench to 15.3 points and 9.4 rebounds. Illinois' bench is outscoring the opponents by 7.4 points per game and is out-rebounding the opponents by 1.5 boards per game. Eastern Illinois and Minnesota have the only two opposing benches to outscore Illinois.
Bench numbers (points-rebounds):
Illinois 32-9, Lehigh 9-7
Illinois 40-18, Arkansas-Pine Bluff 14-8
Illinois 32-9, Western Illinois 14-6
Illinois 39-14, North Carolina 7-1
Illinois 20-9, Arkansas 19-13
Illinois 12-13, Eastern Illinois 18-12
Illinois 13-3, Temple 8-8
Illinois 30-13, Missouri 26-11
Illinois 17-12, at Memphis 11-15
Illinois 12-10, Coppin State 6-8
Illinois 11-10, Oakland 5-7
Illinois 14-11, at Minnesota 36-17
Illinois totals 272-131, opponents 183-113
Top 25 streak continues
Illinois began last week ranked No. 11 in the ESPN/USA Today Coaches' Poll, extending its streak to 47 consecutive polls in which the Illini have been ranked, including every poll during Bill Self's tenure. Illinois is also ranked No. 10 in the AP's top 25.
The Illini had a school-record streak of 30 straight polls in the top 10 snapped last January but never dropped out of the top 25.
The book on Cook
Senior Brian Cook, a preseason Big Ten Player of the Year selection, is proving the recognition was deserved. He leads the Big Ten in scoring, at 20.8 points per game, while ranking fourth in rebounding, with 8.3 boards per contest. He also ranks sixth in the league in field-goal shooting (.543) and seventh in free-throw percentage (.838).
Cook's streak of consecutive made free throws came to an end at 32 on Jan. 4 against Oakland, when he tied Rob Judson for second place in school history for consecutive free throws.
Cook enters the Wisconsin game with 1,357 career points, 16th on the UI career scoring list.
After sitting out the first two games of the season (along with teammate Jerrance Howard) as an NCAA penalty for playing in an unsanctioned summer basketball tournament, Cook returned and immediately established himself in the Illini lineup.
Cook has scored at least 17 points in all 10 games he's played, reaching 20 points seven times. He's also had at least eight rebounds seven times and has averaged 9.8 boards over the last six games.
Cook's highest-scoring games have been against Minnesota and Temple, with 25 points each time, while he made 22 against North Carolina, 22 versus Oakland, 21 against Eastern Illinois and Memphis, and 20 versus Coppin State.
In the win over No. 11 Missouri, Cook scored 17, making all 10 of his free-throw attempts, and pulled down a game-high nine rebounds. In his most recent outing, versus Minnesota, Cook recorded the 11th double-double of his career, with 25 points and 11 boards.
Dee-lightful, Dee-pendable -- no Dee-bate, Dee can play
Who is the best freshman point guard in college basketball? It's hard to find a rookie guard who has made more of an impact than Illinois' Dee Brown. Brown has started every game and leads the Illini in minutes played (33.0 avg.). He has scored in double figures in eight of 12 games and is second on the team in scoring, averaging 13.3 points. Brown exploded for a career-high 25 points against Eastern Illinois on Dec. 10, hitting 10-of-14 shots, including a career-high five 3-pointers.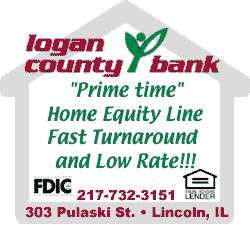 In two December performances in front of national television audiences, Brown first had a game-high 21 points along with seven assists and five rebounds in Illinois' victory over No. 11 Missouri to earn Big Ten Player of the Week honors on Dec. 21. He then followed with 19 points, including five 3-pointers, along with three assists, three boards and no turnovers in 37 minutes against Memphis.
Brown ranks third in the Big Ten in assists, with 4.6 per game, and ranks fourth in the league with an assist-turnover ratio of 2.00. He also ranks 18th in the Big Ten in scoring, at 13.3 points per game. One of the quickest guards in America, Brown's 1.6 steals per game place him at eighth in the Big Ten.
Among the top freshmen in the league, he ranks among the top three in assists (first), points (third) and steals (first) per game.
Brown becomes first Illini freshman to earn Big Ten Player of the Week honors
Dee Brown became the first freshman in Illinois history to earn Big Ten Player of the Week honors. He was honored on Dec. 23 after pouring in a game-high 21 points in the Illini's victory over No. 11 Missouri.
The first-year point guard connected on a trio of 3-pointers, recorded a game-high seven assists and added five rebounds, including four on the offensive glass, in the win. Against Missouri, Brown broke the 20-point barrier for the second time on the season, while his seven assists against the Tigers also ranked as the second best output of his career.
Brown was the second Illini to earn Big Ten Player of the Week accolades this season, as teammate Brian Cook was honored on Dec. 9.
Twice as nice -- Williams joins Brown in all-freshman backcourt
Deron Williams and Dee Brown make up perhaps the best freshmen backcourt in the nation. The two rank second and fourth, respectively, in the Big Ten in assist-to-turnover ratio and have the Illini leading the Big Ten in team assists and assist-to-turnover ratio. Brown leads the team in minutes, at 33.0 per game, but Williams is third, at 24.6 minutes. Williams is averaging 7.1 points, is second to Brown for the team lead in assists with 54, and is second on the team in steals with 16. Williams is shooting 46 percent from the field. He ranks second in the Big Ten in assist-turnover ratio, at 2.45, and is fifth in assists, with an average of 4.5.
That's a three -- Sean Harrington
Senior Sean Harrington has been hot from behind the arc this season. He has made 36-of-66 treys, leading the Big Ten and ranking sixth in the nation in 3-point field-goal percentage, at 54.5 percent. Harrington nailed a career-high six 3-pointers in Illinois' win over North Carolina on Dec. 3 en route to a 20-point output, tied his mark by making six-of-eight treys on his way to 18 points against Coppin State, and tied it again with six-of-nine treys on his way to a career-high 22 points against Minnesota. Against Oakland, Harrington had 20 points, connecting on five 3-pointers.
In his three games as a starter this season, Harrington is averaging 20.0 points per game. It is the first time in his career at Illinois that he scored in double figures in three straight games.
Harrington is third on the team with 31 assists and has just 11 turnovers, for an assist-to-turnover ratio of 2.82. He also ranks second on the team with 16 steals. In games played at the Assembly Hall, Harrington is 26-43 (.605) from 3-point range.
Harrington ranks fifth on the UI career list with 163 3-point field goals.
Augie hot
Another member of the heralded Illini freshman class to shine has been newcomer James Augustine. He has bolstered the UI frontcourt, averaging 6.3 points and shooting over 62 percent from the field. He has scored in double figures four times, with a season-high 12 points versus Arkansas Pine-Bluff.
He is second on the team in rebounding, behind Brian Cook, and is averaging 5.8 boards. Augustine has been Illinois' top rebounder in three games, highlighted by back-to-back nine-rebound performances versus Lehigh and Arkansas-Pine Bluff. He ranks 16th in the Big Ten in rebounding, at 5.8 per game, and eighth in blocked shots, at 1.5 per game.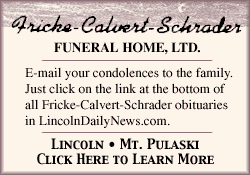 Cook named Co-Big Ten Player of the Week following wins over UNC and Arkansas
Brian Cook was named Big Ten Co-Player of the Week on Dec. 9, after leading the Illini to victories over North Carolina and Arkansas. He shared the award with Indiana's Tom Coverdale.
Cook scored a game-high 22 points in Illinois' 92-65 victory over No. 12 North Carolina. He connected on eight-of-12 shots from the field, grabbed a game-high eight rebounds and tied his career high with five assists. Cook was also the leading scorer in Illinois' 62-58 win over Arkansas, scoring 18 points in 39 minutes of action, the most playing time logged by an Illini player this season. Cook made seven-of-14 field goals and added four rebounds and four assists versus the Razorbacks. On the week, Cook averaged 20 points, six rebounds and 4.5 assists per game on combined 58 percent shooting.
High-scoring Illini
Illinois has opened the 2002-03 season by averaging 80.1 points, outscoring its opponents by an average of 21.2 points per game. Illinois is shooting 50.4 percent from the field and has shot better than 50 percent in seven-of-12 games this season.
Illinois leads the Big Ten in scoring margin (plus 21.2), field-goal percentage (.504) and scoring average (80.1), while ranking second in 3-point field-goal percentage (.393). Illinois' top seven scorers are all shooting 46 percent or better from the field.
Spears sidelined with knee injury
Freshman center Aaron Spears suffered a torn lateral meniscus in his left knee during practice on Dec. 16 and had arthroscopic surgery on Dec. 27. He is expected to miss four to six weeks of action, with a possible return in mid-February. He averaged 3.2 points and 1.5 rebounds in six games before he was injured.
Freshmen bask in season opener
For the first time in school history, Illinois opened the season with three freshmen in the starting lineup, as James Augustine, Dee Brown and Deron Williams were on the floor for the opening tip versus Lehigh on Nov. 24. Two sophomores, Roger Powell and Nick Smith, rounded out the starting lineup as the youngest in school history. Prior to the opener, the five starters had combined for a total of four starts (all by Nick Smith).
The previous time Illinois started three freshmen in any game was Feb. 20, 1991, when Rennie Clemons, Scott Pierce, and Tom Michael started versus Ohio State.
In the opening two wins of the season, the five Illinois freshmen scored 104 of Illinois' 186 points (56 percent), while grabbing 42 of the Illini's 90 rebounds (47 percent).
Fresh faces
Five freshmen have given an entirely new look to the Fighting Illini this season. The Illini recruiting class was a consensus top 10 group and includes McDonald's All-American Dee Brown, a 6-foot guard from Proviso East High School in Maywood; Deron Williams, a 6-3 guard from The Colony, Texas; Kyle Wilson, a 6-8 forward from Plano, Texas; James Augustine, a 6-10 forward from Lincoln-Way Central High School in New Lenox; and Aaron Spears, a 6-9 post player from Chicago Dunbar High School.
Jankovich added to UI staff
Bill Self added veteran coach Tim Jankovich to the Illinois coaching staff Nov. 20, replacing Billy Gillispie, who moved to UTEP as head coach on Nov. 2. Jankovich, a former head coach at North Texas, has worked as associate head coach the last three seasons at Vanderbilt. He served on the Oklahoma State staff with Self in the early 1990s.
National exposure
For the 2002-03 season, Illinois is scheduled to appear at least 13 times on national television, with five games on ESPN, four games on ESPN2 and four games on CBS.
Tip-ins
Illinois' 26 wins in 2002 tied as the third winningest season in school history. … The 2001-02 season was the second time in school history that the Illini posted back-to-back 26-win seasons. The last time was in 1984 and 1985. … After starting the 2002 season with five straight road losses, Illinois finished with five straight road wins, including four straight Big Ten road victories. ... The last time Illinois won four straight Big Ten road games in the same season was in 1956. ... In 2002, Illinois won at least 10 games in conference play for the third straight season and for the fifth of the last six years. ... Brian Cook made 50 of his last 52 free throws over the span of the last 18 games of the 2002 season. … In Big Ten play, Cook ranked first in free-throw percentage, at 92.0 percent (46-of-50). … In 2002, Illinois led the Big Ten in scoring in all games (77.3 ppg) for the second year in a row.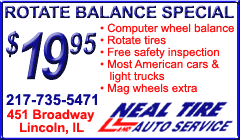 Back-to-back titles
During the 2001 and 2002 seasons, Illinois won back-to-back Big Ten titles for the first time in 50 years (since 1951-52) and for just the third time in school history. The Whiz Kids posted back-to-back titles in 1942 and 1943. Illinois has never won three straight Big Ten titles.
Self wins second Big Ten title in two years
Bill Self became just the second Big Ten coach in conference history to win Big Ten basketball titles in his first two seasons in the league. Self is the first since Wisconsin's Walter Meanwell did so in his first three seasons, from 1912-14.
Last season, Bill Self became the first coach in 22 years, the ninth all-time in the Big Ten and the second Illini coach to win a Big Ten championship in his first season as coach at a conference school.
League rookies earning hardware were Wisconsin's Meanwell in 1912, Guy Lowman in 1918 and Harold Foster in 1935, Iowa's Sam Barry in 1923, Michigan's George Veekner in 1929, Illinois' Doug Mills in 1937, Minnesota's Bill Musselman in 1972, Purdue's Lee Rose in 1979, Self in 2001 and Wisconsin's Bo Ryan in 2002.
Williams, Archibald move to the NBA
Frank Williams became Illinois' first, first-round NBA draft pick since 1990 when the New York Knicks chose him as the 26th pick of the 2002 draft. Teammate Robert Archibald soon followed as the 32nd pick by the Memphis Grizzlies. Archibald is the first native of Scotland to be drafted by an NBA team.
Quick shots
--Ingram transfers from Tulsa: Jack Ingram, a 6-10 forward-center from San Antonio, Texas, transferred to Illinois from Tulsa this past summer and will sit out the 2002-03 season per NCAA transfer rules.
--Future Illini: Three future student-athletes signed national letters of intent with the University of Illinois and Bill Self during the early signing period in November. The class includes 6-foot-3-inch guard Richard McBride of Springfield Lanphier High School, 6-8 forward Brian Randle of Peoria Notre Dame High School and 6-9 forward Warren Carter of Lake Highlands High School in Dallas, Texas. Both McBride and Randle are two-time all-state picks entering their senior seasons.
[Provided by Kent Brown,
assistant athletics director and
sports information director,
University of Illinois]
Insiders will tell you that SE was without their star guard Ty Johnson. We'll tell you, that's hooey! Yes, he didn't play and they were a noticeably different team without him, but on this night would it really have mattered? We think not!
When Cory Farmer, Erik Young and Chris Bunch are hitting on all cylinders, this Railer contingent is pretty strong. Throw in a great game by Ryne Komnick (and I mean a GREAT game), and this one was over early in the third period!
I haven't even mentioned the consistent play of Derek Schrader and Brandon Heidbreder; and don't forget that Brock Werner will hopefully be back in two to three weeks as well. Funny how the Springfield papers fail to point that out… and they think we're the ones that are not full-time investigative reporters?!
What we REALLY liked about the game Friday was the way that Lincoln dictated the tempo and pace of the game after about the first four minutes. This style and tactic bodes well for the Railers IF they have plans to go far in the postseason.
Early experts said that the CS8 would be all SE and Lanphier. We wonder what they all think now??? The Railers also picked up a road victory at Jerseyville on Saturday night to run their record to 14-2; not bad for a team that some are not taking very seriously.
One more Railer note: It was nice to finally see a pretty decent crowd at a home game. Don't know if it's the winning record, the college kids being home or what, but it was still nice to see. A good home crowd could be worth a couple more important victories somewhere down the road!
Big Ten reigns supreme
…BUT if you're a loyal reader of the LDN, you've been hearing that from us since our very existence! We just feel that in football and basketball our conference is strongest from top to bottom. And until the ACC and the SEC and others can even go into the houses of our bottom-rung teams and consistently come away with some wins, that's not going to change anytime soon.
I know that all area Buckeye fans are delirious right now; but if they're the champs, what does that make the Illini? I seem to recall a recent game in Champaign where Illinois gave OSU all it wanted and deserved a better fate in the process. If that means what we think that means, that means that Illinois is this close to a national championship??? Probably as close as the Illini have been in years.
On the other hand both OSU and Miami have five or six of the type of athletes that the Illini never seem to have. I don't think Illinois will ever be able to compete year after year until they find some way to attract those kinds of players here! Superior size and strength would REALLY help; BUT, blazing speed at all skill positions can cover a multitude of sins! Here's hoping that some of those guys and that kind of help is on the way!!!
By the way, this column is not just our typical LDN sports department blabber! The Big Ten DID in fact win the conference bowl cup going away, hands-down by going 5-2 for a winning percentage of over .700! And that was without having Illinois drub some poor, unsuspecting team!
High drama in the NFL playoffs
…If you consider the wild-card round high drama and anything of significance.
According to the stats a wild-card team has not advanced all that often. So, you could say what a game Atlanta had at Green Bay or the Jets had over the Colts. You could say what a comeback Pittsburg had over Cleveland. You could even say what a miracle the 49ers threw at the NY Giants. Or you could say, so what!
All those teams must go on the road next week and show people they're for real. On the one hand, that shouldn't happen. The home teams have been resting, preparing and, most of all, getting their guys healthy.
On the other hand, the last few weeks there have been so many weird things happening in sports that it REALLY makes you wonder what's going on. For example: Is there now so much money on the line that the outcomes or at least the spreads are being played with? I sure hope we don't get a visit from somebody's Mongo or Baby-Face Nelson, but it REALLY does make you wonder. I'm sure that it will take a crack reporter and newspaper with many more investigative skills than our own upstart LDN to solve this mystery, but no one can question that strange things are taking place.
Whether it's the players, the officials, Vegas, the lucky bounce of the ball or whatever, YOU make the call. Please notify the LDN when you get the results. Until then, we're just going to remain a little skeptical…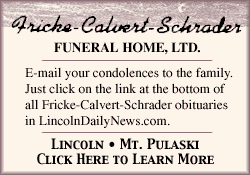 LC and LCC going back to the hardwood
After a very lengthy layoff, too long in fact, Lincoln College and Lincoln Christian College are heading back to the hardwood this week. As a matter of fact, LCC even got some games in last week.
The Preachers went to 1-2, and we got no report on how the Angels fared in their annual New Year's tourneys down in Oklahoma.
Both of LC's teams will resume regular season play Wednesday night at home.
Second season looms for the Illini
The Illinois Fighting Illini are about to begin their second season after blowing through the non-conference portion of their schedule to go 10-1.
I would describe myself as an optimistic realist, and even I was overwhelmed by their success. An 8-3 record would have made me proud, and I could have even settled for a 7-4 mark at this point. So, I'm ecstatic to be covering a 10-1 ballclub.
But as the Big Ten season looms, many questions that we hoped to avoid will soon be answered. How will this young Illini team handle going on the road for four of the first six games? How will they respond to tough losses or even an occasional blowout loss? How will they handle conference success? How will they respond to playing more football and wrestling than the finesse that they've excelled in?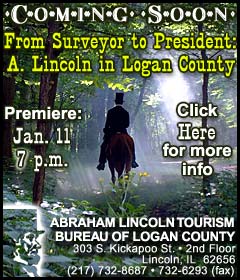 As for me and my house, we will be thrilled to see us at 2-2 and at 3-3 after those first six games. Why? Because with four of our last six at home, if we can just hang around at the top until then, and with growing confidence each step of the way, good things could happen. We're going to go with something around 10-6 (even though I'm probably thinkin' more like 9-7 because of the early brutal schedule), which we think is doable. That would still get 'em to 19-20 wins before the Big Ten bash and perhaps seal a nice seed in the Big Dance, which again would really help this young team. Enough muttering… Let the games begin!!!
Tough sledding for ISU
The ISU Redbirds continue to struggle. However, they showed signs of life Saturday in Carbondale. Gregg Alexander lit the tote board for 18 points to give ISU a solid chance at a tough and improbable road victory. But after being whistled for two cheap fouls he went to the bench. SIU outscored ISU 26-10 while Gregg was on the pines to take the win.
And it doesn't get any easier in the days ahead as the Birds are facing a tough road date at UNI and a Saturday home contest with No. 15 Creighton. Hopefully the intensity they showed Saturday will carry over in these next two games!
Regardless, it's great to see our former Railers faring so well on the next level!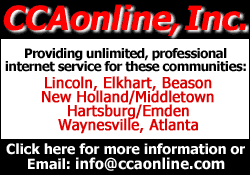 Rating the Bears
It was a lot of fun covering the Bears in their inaugural Champaign season, even though they didn't play as well as the fans had hoped. If you recall, we had them at 8-8, and a case could be made that they could have reached that mark. And now the LDN gives the Bears their grades for this year:
Front office: C-
It's hard to know what all they did to get the pieces in place, but from our standpoint it looked like they were somewhat happy to into the season riding last year's laurels. Maybe they didn't feel it was as important since the games would be played downstate or maybe they didn't fully realize how brutal the schedule would be (next year's doesn't look all that much better to us). We also don't know all the options that were open to them once the season got going. We think that going much harder after Drew Bledsoe would have been a step in the right direction. Lots of things broke. We'll see how many they fix before next September.
Coaching: C-/F
If you want to talk about trying to coach a team with so many injuries, you have to take your hat off to what this team was able to do with patchwork lineups. That's the reason for such a high C-minus on that side of things. But, if you want to just talk about philosophies, well, then you have the other side of things. It concerns us when any coach says that they are happy to be competitive and are pleased to still be in games in the final two minutes. Let us just say from experience, that would NEVER play well in Oakland or San Francisco. They'd run you right into the Bay and use you for a bridge support! So, since it wouldn't play there, how does it play here? You have to attack in the NFL on both sides of the ball. IF you just wait until they do something bad before you try to do something good… Well, what happens if THEY don't make many mistakes? Offensively, something has to be done! We're sticking to these grades!
Offense: C+
Considering what play-calling they were given and the extent of their injuries, a C-plus or even a B-minus could be accounted for. Jim Miller was bandaged and taped together, and Chris Chandler was in even worse shape. Anthony Thomas was adequate at times, but more would have helped lighten the load on the quarterbacks. Receivers were not nearly the threat that most hoped they would be. A speed merchant with great hands is an absolute must for next season.
Defense: B+
Maybe too high a grade… but as much as they had to be on the field with their limited numbers, we felt they kept the Bears in some games that they shouldn't have been in. Still, improvements on the line and in the secondary would make the linebacking corps even MORE imposing!
Special teams: D
As we said on many occasions, they just weren't all that special. We were hoping that Brad Maynard would help a little bit more. Again, a great return specialist is an absolute non-negotiable for next season.
MVP: A
This is a no-brainer. Paul Ettinger was easily the MVP of this team… period!!!
Fans: A/F
They were always with the team and did a great job! To those who didn't think they would be any different than the Illini fans: You couldn't have been more wrong. And to those who actually drove down from Chicago every week: You oughta get some kind of award. We had to drive only an hour and a half to look at THAT!
On the other side of the fence: To those who were so drunk that they didn't know where they were, or so rude on every possible occasion, thanks for demonstrating such good traits to a lot of young impressionable fans! Some of you were a joke!
To those who didn't take advantage of seeing a professional sport in your own back yard: Don't gripe and complain about it later!
"FANdamonium"
Tonight at 6, right here on your LDN dial, CITV or FIX-96.3 FM, we have some special stuff in store for you. So get your question or comments ready and give us a call at 735-3306.