Mitchell takes oath for third term
Reopening LDC a top goal
[JAN. 11, 2003] SPRINGFIELD -- In taking the oath of office for the third time, state Rep. Bill Mitchell, R-Forsyth, renewed his dedication to working for a balanced budget. Mitchell has long been a proponent of cutting waste and limiting growth of state spending from year to year.
"The budget will certainly be our biggest challenge this session," said Mitchell. "We will once again be faced with some tough decisions to make about where to cut spending."
Last year, Mitchell introduced legislation for a state constitutional amendment that would limit the annual growth of state spending to the rate of inflation. Had this practice been adopted years ago, the state would not facing a financial crisis, Mitchell said. We only need to look to Colorado, which controls its state spending, to see a successful example.
A longtime advocate of agriculture, Mitchell stated that he would continue his support of ag programs and farm-related sales tax exemptions.
"A successful agricultural economy is the cornerstone to economic growth statewide," said Mitchell. "With nearly all the constitutional officeholders as well as a good portion of the General Assembly from Cook County, downstaters are going to have to stick together."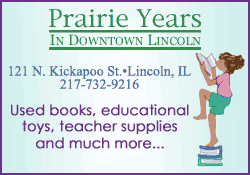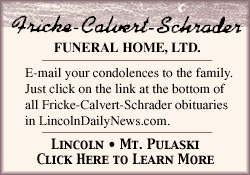 Another of Mitchellís top goals is the reopening of the Lincoln Developmental Center. Mitchell fought hard last year to prevent the facility from being closed. The closure forced its residents to be relocated and eliminated hundreds of jobs supporting central Illinois families.
"I have felt all along that there was never a sound reason for singling out LDC for closure," said Mitchell. "I will work hard this session for the restoration of funding, so that important services for the developmentally disabled and hundreds of vital central Illinois jobs are not lost."
Mitchell represents the newly formed 87th District, which includes all or parts of seven central Illinois counties: Christian, DeWitt, Logan, Macon, McLean, Sangamon and Tazewell.
"Iím certainly excited to represent the new 87th District," declared Mitchell. "In the 93rd General Assembly, I will continue to fight for downstate values. Serving the people to the best of my ability will always remain my top priority."
[News release]
One of the last acts of the 92nd Illinois Senate was to reaffirm its commitment to education. Without this funding, schools across the state could receive fewer state funds than expected when the districts crafted their own budgets for the school year. House Bill 3439 simply restores their funding to the promised level.
"We made a commitment to education when we passed the budget last year," Bomke said. "Now itís time to follow through on that commitment and give Illinois public schools the $4,560 per student that we promised them in June."
When lawmakers approved the budget last spring, based on attendance estimates, the legislature passed the amount of funding estimated to provide $4,560 per pupil in state funds. Once the average daily attendance and equalized assessed valuation estimates were calculated and plugged into the funding formula, it became clear the budget would not provide the promised foundation level per pupil.
Senate Republicans offered and approved House Bill 3439 to correct the funding discrepancy, but the Democrat-controlled House of Representatives failed to act on the legislation before adjourning indefinitely for the 92nd General Assembly, effectively killing the legislation.
"Itís out of our control now," Bomke said. "We will do what we can to follow through on our commitment, but it requires legislative action. If the Democrats refuse to call the legislation, local schools could be hit hard by the lower funding level."
[News release]