CONTACT US
E-mail to Ads
LDN is best viewed with
Internet Explorer 5.0 or 6.
---
LDN AWARDS
from Logan County:
Dec. 16, 2001
Local Emergency Planning Committee
Jan. 25, 2001
Logan County Healthy Communities Partnership
from Illinois
Oct. 1, 2001
Illinois Public Health Association
posted daily OVER THE NOON HOUR (CsT)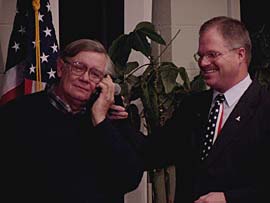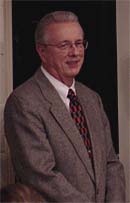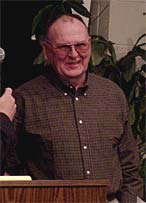 [Photos by Jan Youngquist]
Left: One of the highlights at the ESDA/911/LEPC 2002 awards ceremony was when 911 citizen award recipient Glenn Osborn shared a conversation with the accident victim he helped save. It was like a scene from the movie "It's a Wonderful Life" as the men conversed back and forth, "It's great to be talking to you." Both men chuckled warmly while exchanging life-affirming sentiments that it is great to be alive.
Right: Doug Dutz of Lincoln and Roger Leesman of Armington shared the Larry Shroyer Award.






Cake, candles and song
Today marks LDN's third birthday

West Lincoln-Broadwell plans addition

Blagojevich takes steps to employ new ethics standards in state government

Letters: Misses Lincoln, a wonderful place to live

Conservation district celebrates 50 years
Reserve tickets for annual meeting by Jan. 30

Agriculture scholarships available

Main Street annual volunteer dinner planned

Writing group meets Feb. 4

Mayfield's Mutterings...: First things first

High school basketball

High school wrestling

Illinois State falls to Evansville despite strong start

Illinois survives trip to Penn State
LDNs of the past week: