Features, Animals for Adoption, Out and About, Calendar
Travel News Elsewhere (fresh daily from the Web)
Home and Garden News Elsewhere (fresh daily from the Web)
Time to organize household records
[JAN. 18, 2003] URBANA -- The beginning of the year is an excellent time to organize and update family and household records, says Mary Ann Fugate, University of Illinois Extension educator in consumer and family economics. Doing this gives record keepers a jump start on the inevitable income tax season. It's also a good way to keep close tabs on where a family's money goes and to take inventory of the family's present financial status.
Fugate recommends getting started by gathering all receipts and documents from 2002, then considering what should be kept and what can be pitched.
For income tax purposes, the law requires that people keep all records that enable them to complete their tax return. "They should hold onto all receipts, canceled checks, vouchers and other evidence to help them verify amounts claimed and deductions for credits," said Fugate. "All such documentation should be kept for at least six years, and all medical bills should be kept for three years to back up the taxpayer's canceled checks."
But it isn't necessary to save everything. Record keepers can lighten the load by discarding checks and bills that no longer serve a purpose. For example, people who are paid in weekly or monthly salary statements can throw these statements away after checking them against their annual W-2 form. Or they can save the year-end statement with the cumulative total for the year.
"This is also a good time to update household inventory records," said Fugate. "If fire or burglary occurs in the home, this record will help families remember what has to be replaced and how much each item is worth. They might find that they need to increase their insurance because their possessions are worth more than they thought."
For each item in the family inventory, include model number, brand name, dealer's name, a general description, how much it cost, when it was purchased and what it would cost to replace it. Taking pictures of the rooms and household possessions now will make future identification or replacement easier.
To download a free copy of Extension's 64-page publication "Household and Personal Property Inventory," go to http://www.ag.uiuc.edu/%7Evista/
abstracts/ahouseinv.html.
A net worth statement is a good way to keep tabs on personal and family possessions, says Fugate. Net worth can be determined simply by adding the value of all the family owns and subtracting the total of all that they owe. If this is done annually, record keepers can quickly see whether they are getting ahead financially or falling behind, and, in either case, how fast it is occurring.
This is a good time for families to consider their present situation in light of major goals, such as retirement. University of Illinois Extension has developed eight easy-to-use checklists to help you gather and organize important documents, become acquainted with investment and retirement income options, and keep your plan on track as you move from step to step in the process. To order "Your Retirement Planning Checklist" for $16, call 1 (800) 345-6087 and request publication C1376.
When family records have been organized, updated and evaluated, it's time to put papers in their proper location. Important documents that are difficult to replace, such as birth certificates, death certificates, marriage certificates, divorce papers, adoption papers and any other document that is either government- or court-related, should be secured in a safe deposit box.
Family and household records that are kept at home should be stored in one location. Proper storage of family records can be as elaborate as setting up a home office or as simple as investing in an accordion folder that can be kept under the bed, said Fugate.
[U of I news release]
---
At Logan County Animal Control —
(Updated 12/21/02)
DOGS
Big to little, most of these dogs will make wonderful lifelong companions when you take them home and provide solid, steady training, grooming and general care. Get educated about what you choose. If you give them the time and care they need, you will be rewarded with much more than you gave them. They are entertaining, fun, comforting, and will lift you up for days on end.

Be prepared to take the necessary time when you bring home a puppy, kitten, dog, cat or any other pet, and you will be blessed.

[Logan County Animal Control is thankful for pet supplies donated by individuals and Wal-Mart.]

Ten reasons to adopt a shelter dog

1. I'll bring out your playful side!

2. I'll lend an ear to your troubles.

3. I'll keep you fit and trim.

4. We'll look out for each other.

5. We'll sniff out fun together!

6. I'll keep you right on schedule.

7. I'll love you with all my heart.

8. We'll have a tail-waggin' good time!

9. We'll snuggle on a quiet evening.

10. We'll be best friends always.

---

CATS

[Logan County Animal Control is thankful for pet supplies donated by individuals and Wal-Mart.]

Warden Sheila Farmer and her assistant, Polly Farmer, look forward to assisting you.

In the cat section there are a number of wonderful cats to choose from
in a variety of colors and sizes.

Farm cats available for free!


[This 1˝-year-old Siamese mix is ready to be the prince of your house.]

[Meow! I may be only a year and a half, but I'm full-grown and ready for anything. I'll purr in your lap or chase mice off your farm. Just give me a chance!]

[This beautiful female is full-grown, 2 to 3 years old and longing to purr her way into your heart.]

---

These animals and more are available to good homes from the Logan County Animal Control at 1515 N. Kickapoo, phone 735-3232.

Fees for animal adoption: dogs, $60/male, $65/female; cats, $35/male, $44/female. The fees include neutering and spaying.

Logan County Animal Control's hours of operation:

Sunday – closed

Monday – 8 a.m. - 5 p.m.

Tuesday – 8 a.m. - 5 p.m.

Wednesday – 8 a.m. - 5 p.m.

Thursday – 8 a.m. - 5 p.m.

Friday – 8 a.m. - 3 p.m.

Saturday – closed

Warden: Sheila Farmer
Assistant: Polly Farmer
In-house veterinarian: Dr. Lester Thomson
---

New species invades Illinois River
[JAN. 25, 2003] URBANA -- Another exotic species, a scud or sideswimmer, has been detected in the Illinois River. It's a crustacean called an amphipod in the family Corophiidae, normally a saltwater, coastal inhabitant.
"Many species of corophiids cause tremendous ecological damage when introduced out of their natural range," said Edward DeWalt of the Illinois Natural History Survey. "Its cousin, Corophium cuvispinum, introduced from the Caspian Sea area to the Rhine River in Western Europe, has drastically reduced the population of zebra mussels and native mussels."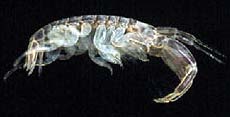 DeWalt says that the scud smothers mussels with tubes and competes with mussels for fine particulate food to the point of clearing the water of much of its suspended particles.
"While the demise of zebra mussels might be viewed as a wonderful development in the U.S., the potential competitive interactions with native mussels, other invertebrates and fish might have severe repercussions for native species in the Illinois River," he said.
The current known locations in the Illinois River are at Pekin in Peoria County, Goofy Ridge in Fulton County, Hardin in Calhoun County, Havana in Mason County and Valley City in Pike County.
Specimens of this unknown crustacean were collected by Jim Hefley of the Illinois Environmental Protection Agency and Matt O'Hara of the Illinois Natural History Survey. Dr. Edward A. Hendrycks of the Canadian Museum of Nature finally identified the exact species, Apocorophium lacustre (Vanhoffen 1911), which is native to the Atlantic Coast of North America from the Bay of Fundy to Florida and is a dominant species in estuaries such as the Chesapeake Bay.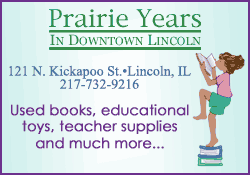 DeWalt says that it is not known how the scud got into the Illinois River, but he speculates that it was likely in a ship's ballast water and entered through the St. Lawrence Seaway to the Port of Chicago. From there, ballast water was released into the harbor with larva and subsequently flowed into the Illinois River through the Sanitary and Ship Canal.
"This species is unlike any other native scud. It is flattened from top to bottom (natives are flattened side-to-side); the second antennae (especially in males) are enlarged and modified (natives have antennae narrow throughout their length); and they are darkly pigmented on top (natives are often white-opaque, or slightly orange colored). This species is a comparatively small scud, only 3-4 mm length; however, it is possible these might be juveniles," said DeWalt.
[News release provided by the University of Illinois from the Illinois Natural History Survey]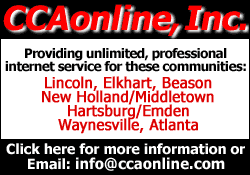 ---
Eagle watch this weekend on the Illinois at Starved Rock
[JAN. 25, 2003] The Illinois Raptor Center's "Education on the Wing" presentations will be featured at Bald Eagle Watch Weekend again this year at Starved Rock. The event is Jan. 25 and 26. The Illinois Raptor Center's presentations are scheduled each day at noon, 2 p.m. and 4 p.m. in the Illinois Waterways Visitor Center at the U.S. Army Corps of Engineers Lock and Dam in Ottawa. The raptor center's bald eagle, Coates, and the center's golden eagle, Phoenix, will make appearances, along with other raptors.
Activities run from 9 a.m. to 5 p.m. on both days. Viewing bald eagles through high-powered scopes provided by Starved Rock Audubon, Illinois Raptor Center presentations and booth and various concessions will be located at the Illinois Waterways Visitor Center. Seminars on butterflies and bats, nature and conservation exhibits, nature crafts for kids of all ages, and raptor shows presented by the World Bird Sanctuary will be located across the river at Starved Rock Lodge.
The event is sponsored by the Illinois Audubon Society, U.S. Army Corps of Engineers, Starved Rock Audubon Society, Starved Rock Foundation and Starved Rock Lodge. Admission is FREE to all activities.
[News release]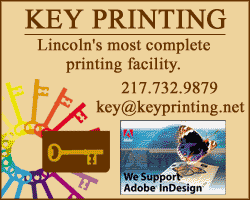 ---
News | Sports | Business | Rural Review | Teaching & Learning | Home and Family | Tourism | Obituaries
Community | Perspectives | Law & Courts | Leisure Time | Spiritual Life | Health & Fitness | Calendar