"These factors will likely more than offset the effect of a slowdown in the rate of domestic processing of soybeans," said Darrel Good. "The slower rate of processing has a more positive impact for soybean meal prices than for soybean oil prices, due to the relative product yield from the 2002 crop.
"For the period September through November 2002, the average oil yield per bushel of soybeans processed was 11.35 pounds -- 0.21 pounds, or 1.9 percent, higher than the average yield of a year ago. On the other hand, the average meal-plus-hulls yield was 47.12 pounds -- 0.37 pounds, or 0.8 percent, lower than the average yield of a year ago."
Good's comments came as he reviewed the rebound in soybean prices after a sharp decline following the bearish information in the USDA's Jan. 10 reports. March futures traded to $5.44 following the report but settled at $5.69 on Jan. 24. November futures recovered from a low of $5.025 to settle at $5.285 on Jan. 24. The average spot cash price in central Illinois declined to $5.41 on Jan. 16 but rebounded to $5.615 on Jan. 24. That price was 14 cents below the early January high.
"The recovery has been mostly driven by higher soybean meal prices, but a number of other factors have contributed," said Good.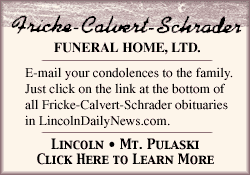 These include projections of a decline in U.S. soybean acreage in 2003, drought conditions in important producing areas of the United States, thoughts that widespread low temperatures are driving domestic meal feeding higher, hot weather in parts of Argentina and a rapid pace of U.S. export sales.
More information about prospective acreage and yields in the United States in 2003 will be revealed over the next few months, as the USDA releases its "Prospective Plantings" report on March 31 and spring weather prospects become clearer.
"There are three sources of information about the pace of U.S. soybean exports: the USDA's weekly 'Export Inspection' report, the USDA's weekly 'Export Sales' report, and monthly estimates by the Census Bureau," said Good. "The Census Bureau figures are the official estimates and are reflected in the USDA's historical supply and consumption estimates.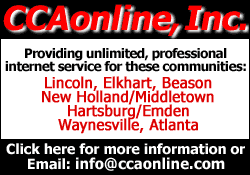 "It is not uncommon for these three sources to have different estimates. This year, however, there is a very large difference in the estimates of soybean exports from these sources. Census Bureau estimates are only available for the first three months of the 2002-03 marketing year -- September, October and November 2002. Cumulative exports for those three months are reported at 297.6 million bushels -- 50 million bushels, or 14.6 percent, less than during the same three months last year."
In contrast, Good noted, the USDA "Export Sales" report showed cumulative exports during that period at 317 million bushels -- 18 million bushels, or 5.4 percent, less than indicated for the same three months last year. Finally, the USDA's "Export Inspection" report showed cumulative shipments through November 2002 at 339 million bushels --16.8 million bushels, or 4.7 percent, less than during the same period last year.
"A large difference among export estimates has occurred before, most recently in 1998-99," said Good. "In that year, the difference resulted in the USDA carrying a very large estimate of residual use of soybeans in the supply and consumption balance sheet. It will be important to see if the Census Bureau estimates continue to fall below those from the USDA and, if so, how the difference is resolved."
The other issue regarding U.S. soybean exports is the large outstanding sales to China. As of Jan. 16, 2003, the USDA "Export Sales" report indicated that 123.5 million bushels of U.S. soybeans had been shipped to China since Sept. 1, 2002. That is 21.6 percent more than cumulative shipments at the same time last year. Unshipped sales to China on Jan. 16 totaled 97.2 million bushels, four times as large as unshipped sales of a year ago.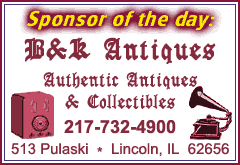 "Until those soybeans are shipped, there is always some concern that the sales could be canceled. That concern is most prevalent at this time of the year, as the South American harvest gets under way," said Good.
March 2003 futures may find some technical resistance in the gap left following the Jan. 10 USDA reports and at the pre-report high of near $5.85.
"Recent lows should provide support," said Good. "November futures prices have already exceeded the pre-report high. Fundamentally, a prospect for a large South American harvest is still the most limiting price factor at the current time."
[U of I news release]
"Producers may need to maintain some patience in pricing additional quantities of 2002 crops and 2003 crops until the market has had a chance to react to spring acreage and weather prospects," said Darrel Good.
Good's comments came as he reviewed the outlook for the markets in the wake of Jan. 10 USDA reports. Attention will now focus on prospects for the upcoming Northern Hemisphere crop season.
"Most of the focus will be on the United States," he said. "Stocks of U.S. crops are expected to be adequate, but small, going into the 2003 harvest seasons. The relatively small inventories mean that the size of the 2003 crops will have very important price implications."
Good noted that two topics will likely dominate market conversation this winter -- soil moisture conditions and planted acreage prospects.
Weather conditions
"Moisture conditions have the most immediate implications for the winter wheat crop," he said. "However, lack of precipitation in large parts of the United States this past fall and so far this winter has triggered early weather talk for spring-planted crops as well. The Palmer Drought Index shows that dry conditions are prevalent in much of the Rocky Mountain States, the upper Plains, Nebraska, and in parts of Kansas, Iowa, Missouri, northern Illinois, northern Indiana and Michigan. Dryness is also noted in parts of the Southeast.
"The National Weather Service outlook for the period February through April projects drier-than-normal climate across the Ohio Valley, Great Lakes region and the Pacific Northwest. For the Southeast, the projection is for a dry February and wetter-than-normal climate in March and April."
Good said that the 90-day forecast is based, in part, on prospects for a weakening El Nino episode. With the lack of other significant fundamental developments, weather conditions may provide a lot of fuel for conversation over the next two months. For corn and soybeans, current moisture conditions obviously have little significance. Spring and summer weather will be an important price factor, as it always is.
Acreage projections
The USDA's winter wheat seedings report revealed a 2.5-million-acre increase in winter wheat seedings in the fall of 2002. The increase totaled 700,000 acres in Kansas, 500,000 in Oklahoma, 300,000 in Montana and 200,000 in Texas. The increase in the eastern Corn Belt totaled 550,000 acres. Seedings declined about 280,000 acres in the South and Southeast.
"Part of the increase in winter wheat seedings may be offset by declines in spring wheat acreage, depending on relative prices over the next few months," said Good. "One popular private forecaster has projected a 700,000-acre decrease in the total of spring and durum acreage in 2003.
"That same firm has projected that U.S. corn acreage will increase by nearly 2.7 million acres and that soybean area will decline by 1.1 million acres. That firm believes that total acreage of corn, soybeans and wheat will increase by 3.35 million acres in 2003. It is not clear how that increase will occur."
Good noted that a number of factors will influence the magnitude of total crop land acreage and the mix of that acreage by crop in 2003. These include the extent of weather damage to winter wheat, relative prices of spring-planted crops and spring weather conditions. The USDA will release the results of its "Prospective Plantings" survey on March 31.
Price levels
"Corn and soybean prices appear to have established support levels following the price declines immediately after the Jan. 10 USDA reports," said Good. "July corn futures have found support near $2.35. It is probably important for the rate of corn export sales to increase if that support level is to hold. The early January high just above $2.50 may be difficult to penetrate prior to spring. More volatility is likely from March forward, as spring-summer weather conditions unfold."
Good said the soybean market remains inverted, with March futures finding support near $5.44 and July futures finding support near $5.35.
"A high rate of export sales continues to provide fundamental support for soybean prices, but the absence of significant problems in South America tends to keep a lid on prices," said Good. "March and July futures traded to $5.85 and $5.74, respectively, in early January.
"It may be difficult to challenge those levels if South American conditions remain favorable. There is some conversation about potential disease problems in the wetter areas of Brazil."
[U of I news release]
The smorgasbord meal will be served at 6 p.m. A social time from 5:30 to 6 p.m. will precede the dinner.
To celebrate its 50 years as a conservation district, past directors and staff will be recognized for their past service. County FFA chapters and their instructors will also be recognized for their past year's accomplishments.
There will be a short business meeting with election of directors. Terms of two directors, Duane Wibben of Hartsburg and Dean Sasse of Atlanta, will be expiring.
Cost of tickets for the evening is $5 per person if purchased by Jan. 30 and $9 per person after that date.
Stop by the district office at 1650 Fifth Street Road to purchase your ticket or call 732-2010, Ext. 3 for more information. District directors also have tickets available.
[News release]
Scholarship winners will be chosen based on their commitment to agriculture as a future career, academic performance, involvement in extracurricular activities, financial need and work experience. The committee is particularly interested in candidates who will return to the Logan County area to pursue their careers.
Applications are available from the Lincoln/Logan County Chamber of Commerce -- (217) 735-2385; 303 S. Kickapoo St., Lincoln, IL 62656 -- or at any high school in Logan County.
Completed applications are due to the Lincoln/Logan County Chamber office in Lincoln by Friday, Feb. 28. Applications will be reviewed soon afterward, and winners will be notified of their award. Winners will be recognized at the Logan County Ag Day breakfast on Wednesday, March 19.
[News release]