Submit a letter to the editor online
CONTACT US
E-mail to ads
LDN is best viewed with
Internet Explorer 5.0 or 6.
---
LDN AWARDS
Local:
Dec. 16, 2001
Local Emergency Planning Committee
Jan. 25, 2001
Logan County Healthy Communities Partnership
State:
Oct. 1, 2001
Illinois Public Health Association
posted daily OVER THE NOON HOUR (CDT)

=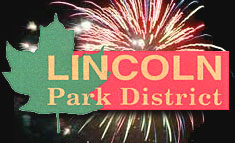 Today's edition of LDN is sponsored by the Lincoln Park District in celebration of the Fourth of July.
Click here for additional information.
TAX PAYMENTS DUE TODAY!
Today is the last day for your first property tax payment. According to the Logan County collector's office, payments can be received in the drop box on Kickapoo Street (no cash allowed), at the drive-up located at the Dr, John Logan County Building on McLean Street (pictured at right), at the Logan County Courthouse, or over the phone with your MasterCard or Visa card. There is a 1˝ percent penalty per month for all first payments received after July 3. The final payment is due on Sept. 3.







Fireworks fizzle!

18 fireworks deemed illegal by Illinois law

Brian Cook, Graue Inc. and Lincoln IGA join for LCHS fund-raiser

Research tested in commercial hog production unit

Book Look: 'Leslie'

Mt. P Vinegar Hills Racers racing Saturday

Lincoln Community High School graduates: Where are you?

Oasis update

Senior awards at LCHS
LDNs of the past week: