Nottingham, who worked with Weber as a graduate assistant at Western Kentucky, was head coach at Glenville State College from 1983-1997 and at the University of South Carolina-Spartanburg from 1997-2002, compiling an overall record of 272-262. At the end of the 2002 season at Spartanburg, Nottingham ranked among the top 50 in career wins among the 290 active NCAA Division II basketball coaches.
Nottingham was just 26 years old when he earned his first head coaching position at Glenville in 1983. He was the 1993 West Virginia Conference Coach of the Year after leading Glenville to a 21-5 record and No. 18 ranking in NAIA, the school's best season since 1942. The Pioneers finished second in the WVC that season with 17 league wins, the school's highest conference finish. Nottingham led Glenville to second place at the 1995 WVC tournament and to five semifinal appearances in his 14 seasons.
His best season at South Carolina-Spartanburg came in 1998, when he led the Rifles to a 22-7 mark, the NCAA Division II regional semifinals and top 20 national ranking. Spartanburg won the 1998 Peach Belt championship.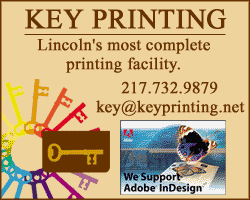 "Gary brings a ton of experience to the position," Weber said. "Since he was named a head coach at the age of 26, he had to deal with many things that I never did even as an assistant in the Big Ten. He has been a trusted friend since we were together at Western Kentucky and a person I have always felt comfortable in talking to about basketball. If I needed an in-bounds play or advice about strategy, I could always call him and pick his brain about ideas. Gary gives our staff a different mixture than most and is someone I can use as another consultant about any issue on a daily basis."
[News release]
Inter-league mutterings
By Jeff Mayfield
[JUNE 9, 2003] I don't know how many major league players read the LDN (but, who could blame 'em?), but it may be more than we originally thought. How's that? Well, take for instance, last week's column. In it, we discussed how the Cubs would need to hold their own with the D-Rays and the Yanks and that the Cardinals would really have to make some hay while playing at home. Both teams did just that. So, the LDN would like to thank whoever is responsible for getting that message out. It's always exciting when our local source intended primarily for area fans oozes into such places as professional locker rooms. I never thought we'd ever get that close to the action and have inside sources. Since we're so inside… does anybody have any stock market tips for us?
I thought the Cards might fare well against the Toronto Blue Jays, but I was a little worried about how hot the Jays were coming into that series. I would've been happy with two out of three. A sweep was sweeet (spelling error intended because it was so special and to see if any of those national spelling bee-ers notice us)! A sweep over Baltimore would've been just as nice, but on Saturday not much went right for the Cards.
The Cubs slid by Tampa Bay but then held on to take two of three from the Yankees. That may prove to be bigger than most people could've imagined. By virtue of those wins, the Cubs stay in first and stave off both the Cards and the Astros… but, look out for Houston.
The 'Stros are on a holy tear. I know they just swept the lowly D-Rays (sorry, Swanny), but they're getting healthy arms back in. When Wagner gets in the game, the W's are in the bank! Both the Cards and the Cubs have let the Reds hang around, and by letting Houston and Cincinnati stay in the race, that may be a recipe for disaster!
Saturday never turned out to be the sports day everyone envisioned. Funny Cide failed to become the first horse in 25 years to take home the Triple Crown, as Empire Maker took the Belmont on one of the sloppiest tracks you'll ever see.
Roger Clemons did not win his 300th game, as we guess he decided he'd rather do that against the Cards instead of the Cubs (who's advising this guy anyway?). In fact, could be a marquee matchup building with the possibility of Redbirds ace Matt Morris pitted against Clemons on either Friday night or Saturday afternoon.
Note: One other Cardinal note of interest… Stopper Jason Isringhausen threw another great inning down at AA Tennessee, lending speculation that Izzy could rejoin the Birds sometime this week in Boston or at Yankee Stadium… Does that sound weird to you National League purists or what???
The NHL playoffs continue to be one of the most exciting in years, as many fans, including those who are only casual hockey fans (if there is such a category), continue to root for the Hollywood fantasy team, the Anaheim Mighty Ducks. We'd like to see 'em win, too. But could they possibly go into New Jersey and beat the Devils on their home ice? It will all come down to the goal tending.
The Nets have wrestled away home-court advantage from the Spurs because San Antonio could not stop Jason Kidd. If you let him run wild, he will kill you!
Greg Taylor keeps asking me about Annika Sorenstam. Well, Greg, she returned to the LPGA tour two weeks ago. And what has she done in those two tourneys since returning, you ask? Only win them both! She is truly the best women golfer in the world right now!
Anybody got tickets for the US Open?
If you're looking for a fun track in the area… go over and check out Crane Creek; it is a lot of fun.
If you're a high school or junior high boy or girl hoopster, there may STILL be some openings out at LCC for this week's camps. Go on out to the new Laughlin Center right now to check in!!!
Gotta fly… Have a great week, everyone!