"This is a new tool that many producers are looking forward to using," Gray said. "It comes at time when crop rotation has not performed very well as a pest management tool in many parts of Illinois because of the development of a variant of the western corn rootworm that lays eggs in soybeans. As a result, we have seen a significant increase in insecticide use throughout much of the east-central part of the state."
He notes that the problems from this variant form of the rootworm have continued to spread into parts of northeastern and western Illinois, as well as sections of Michigan, Indiana and Ohio.
"This new technology comes at a time when soil insecticide use is very high, so growers are understandably interested in using the resistant hybrids," Gray said. "Soil insecticides generally cost about $16 per acre. If this technology can be priced competitively with soil insecticide products, I suspect there will be a lot of interest."
Gray cautions, however, that a critical concern is how European customers will react to this genetically modified product.
"Growers must have a market for what they grow," he said. "That is the primary concern out there right now. We know that groups like the Farm Bureau have asked growers to keep this issue in mind. Many grain processors are also very concerned about this issue and will undoubtedly pass on those concerns to local elevators. A lot of this still remains to be sorted out."
He advises that before making their planting decisions growers should contact their local elevators about whether or not this new genetically modified corn will be accepted.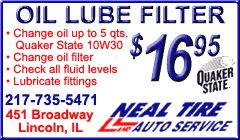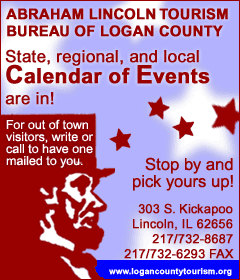 "It is important to understand that we have a major European corn gluten market," Gray said. "This market is especially important for many growers in the east-central part of Illinois. There are likely to be at least some elevators that will refuse to accept these transgenic hybrids. It could well turn out that much of the acreage planted to this new technology this year will be in the western Corn Belt, where most of the production is used for livestock feed."
Gray emphasizes that growers who purchase corn rootworm Yield Gard hybrids will be required to plant at least a 20 percent refuge of non-transgenic corn.
"There are some significant differences from the 20 percent refuge used with Bt corn for European corn borers," he said. "One of the most significant differences is that the refuge must be placed within the field of transgenic rootworm hybrids or directly adjacent to the field."
He points out that these tightened rules are needed because of the considerable differences in the mating behaviors of corn rootworms and European corn borers.
"Growers will be required to sign an agreement through the distributor when purchasing transgenic rootworm hybrids," Gray said. "If growers violate those rules, we could easily lose the advantages from this important new technology."
[University of Illinois news release]
"Pork producers can't wait to put low hog prices behind them, but the market this year has been slow to respond," said Chris Hurt. "Help should be on the way, although the spring rally may not be as strong as many had hoped."
Hurt noted that producers are weary of losing money. In 2002, prices for 51 percent to 52 percent lean hogs averaged about $35 for the year, and estimated costs of production were $38.60 per live hundredweight. Losses reached an estimated $9.60 per hog.
"The largest losses came in the final quarter of the year, when they were over $8 per live hundredweight, or $21 per head," said Hurt. "The situation is somewhat better in the first quarter of 2003, with prices expected to average near $36 and losses trimmed to an estimated $3.50 per hundredweight."
Disappointing prices in the first two months of 2003 stem from a larger supply of hogs than had been expected based upon USDA inventory reports. Pork production in the first quarter of the year was expected to be only slightly higher than during the same period last year. However, in January and February, pork production has averaged 2.4 percent higher.
"Some moderation in slaughter rates can be expected in March, so that the number of hogs coming to market will be closer to even with year-previous levels," said Hurt. "By spring, hog supplies could be down about 2 percent, based upon last fall's farrowing numbers."
The USDA's "Monthly Hogs and Pigs" report is also providing statistical support for slaughter supplies to be lower in the spring. The size of the pig crops in October, November and December (representing spring slaughter) was down over 2 percent.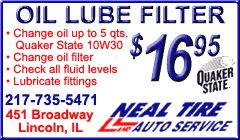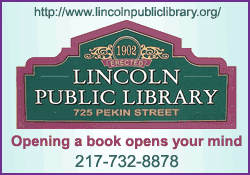 "Hog prices should be on the verge of a spring rally that could take live hog prices from near the mid-$30s at the start of March to the lower-$40s by the end of May," said Hurt. "If supplies drop as much as 2 percent for the spring quarter, as USDA reports suggest, prices could average near $43. However, a more realistic objective right now is an average of $40 for the second quarter."
Summer supplies will be drawn from sows farrowed this winter, when producers said they would reduce numbers by 1 percent. If producers follow through, summer supplies will be only modestly lower, and prices for the summer quarter would average a bit under $40.
Data continue to point to a breeding herd that is dropping slowly. Farrowing intentions for the spring have been estimated at down 3 percent, and recent monthly reports have shown the number of females bred in November, December and January to be down by 2.7 percent, helping to confirm this magnitude of reduction. If so, pork supplies could continue to drop modestly into the final quarter of 2003, with prices averaging in the mid- to higher $30s.
"The best news for now is that losses are likely to be nearly over as the spring price rally sets in," said Hurt. "However, prices cannot be expected to be high enough through the year to provide much more than a break-even level on average.
"Production costs may drop from near $40 per hundredweight at the start of 2003 to closer to $38 with lower corn prices, assuming near-normal corn yields this fall. Hog prices, on the other hand, are expected to average about $39 for the year. After the large losses experienced last year, it appears that a break-even year in 2003 will not enable producers to recover from those losses."
[University of Illinois news release]
"Using the latest digital equipment, the staff at local offices can take high-quality images of the plant and pest problems," said Dennis Bowman, project coordinator and crop systems educator at the Champaign Extension Center. "The images, along with information about the problem, are then submitted to the appropriate experts. Last year, more than 20 percent of the samples were diagnosed within two hours of submission and nearly 75 percent within 48 hours."
Bowman notes that the service is now in its third year of statewide operations and is provided free through the local Extension offices.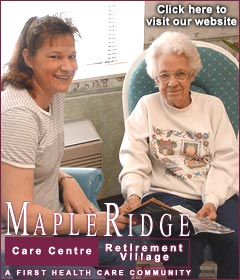 "In 2002, more than 700 people in every part of the state received answers to their plant and pest problems through the Distance Diagnostics System," Bowman said. "We have more than 50 Extension educators, specialists and U of I faculty available through this system to provide their diagnosis for almost every problem."
He points out this imaging technology allows every Extension office in the state to have almost instant access to the diagnostic skills of those experts.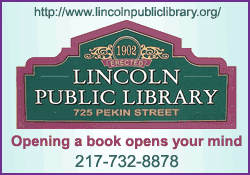 "We have an unsurpassed range of available experts," Bowman said. "The group includes highly trained specialists with expertise in field crops, forage crops, turf, fruits, commercial vegetables and home pest problems."
He adds that the system has been further upgraded this year to provide even better service to Extension clients.
"The changes include improved systems reports and added printer-friendly forms that will speed up the process," Bowman said. "Other internal upgrades allow for a better search function and improved notification of undiagnosed samples. As a result, we are now responding faster than ever with answers to the many plant and pest problems that people submit to us."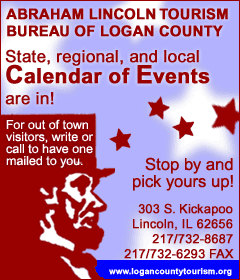 [University of Illinois news release]
Speaker examines 2002 Farm Bill
[FEB. 27, 2003] URBANA -- A nationally-known agricultural economist will deliver the inaugural lecture in agricultural policy established by the Leonard and Lila Gardner/Illinois Farm Bureau Family of Companies Chair in Agricultural Policy. "The 2002 Farm Act: Boon or Boondoggle?" will be presented by Bruce Gardner at 4 p.m. on Monday, March 3, in the Monsanto Room of the University of Illinois College of Agricultural, Consumer and Environmental Science's Library, Information, and Alumni Center.
Gardner, who is a distinguished university professor and chair in the Agricultural and Resource Economics Department at the University of Maryland, is a former president of the American Agricultural Economics Association and received the group's Distinguished Policy Contribution Award in 1994. He also served as USDA assistant secretary for economics from 1989 to 1991. Gardner is not related to Leonard and Lila Gardner.
After earning his undergraduate degree at the U of I in 1964, Gardner received his Ph.D. in economics from the University of Chicago. He is the author of numerous books and articles, including "American Agriculture in the Twentieth Century: How it Flourished and What it Cost," published in 2002 by Harvard University Press.
The lecture is free and open to the public.
[University of Illinois news release]