"Mr. Dolgos knows firsthand what our veterans gave up to serve their country," said the governor, who served on the U.S. House Armed Services Committee while in Congress.
"His background as a soldier and his professional experience as a manager put him in a unique position to address the needs and concerns of Illinois' veterans."
Dolgos served in the U.S. Army as a military policeman from 1966 to 1968. He earned a Bronze Star for his outstanding service under hostile conditions in Vietnam. He is involved with numerous veterans' groups, including the 196th Light Infantry Brigade Association; the Vietnam Veterans of America, Chapter 242; the 9th Infantry Division Association; and the Chicago Commission on Human Relations' Advisory Council on Veterans' Affairs.
In 1972, Dolgos earned his bachelor's degree in business administration from Central Connecticut State University. Dolgos, of Chicago, is currently a manager for the Inter Parking Corporation, overseeing facility finances and operations. Previously, he served as general manager, secretary and treasurer for Arrow Illinois Company.
[Illinois Government News Network
press release]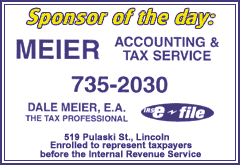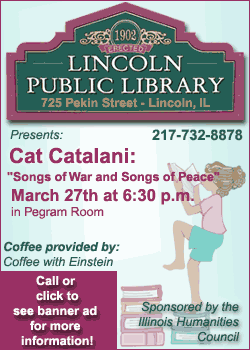 The governor issued an administrative order on Wednesday calling for new restrictions on employees to eliminate the possibility of a repeat of the kinds of enormous bonanzas that some employees of the previous administration received as a result of stockpiling vacation time.
The move is intended to address recent reports that have come to light showing that some employees of the previous administration received enormous single-time payouts, representing many years' -- and, in some cases, decades' -- worth of unused vacation time at a cost of tens of thousands of dollars each. According to available records, a large number of payouts -- at least 140 -- were reportedly as high as $50,000 to $90,000.
Published reports have indicated that the total cost to the state could be as much $380 million.
Blagojevich said that the large payouts to members of the previous administration represented further evidence of the "blatant manipulation of the system" by people with firsthand knowledge of how state government operates and who possessed "a cavalier attitude toward the taxpayers' money."
Under the administrative order, Blagojevich will set a ceiling on the number of vacation days that state employees working under his office and not covered currently by the state's personnel code can carry over from year to year. He will institute a strict limit of only five vacation days per year that those employees -- both within the governor's office and in other state agencies who report to him -- will be allowed to carry over until the next year.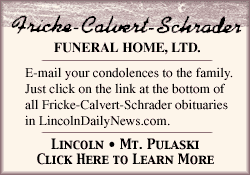 The move represents a departure from the previous administration's practice, where employees could roll over unused vacation days with very few limits. The restrictions that did exist in theory at least, such as nominal stipulations that vacation time could not accumulate for more than a certain number of years, were essentially meaningless because exemptions were routinely granted.
Blagojevich made it clear that no such exemptions to the limits will be granted by him or his administration.
Blagojevich said that his administration is also launching an investigation of the circumstances surrounding large payouts people received under the Ryan administration. Blagojevich said his administration will explore remedies to recoup the money or penalize people who exploited the system to receive such high amounts.
More than 140 Ryan administration employees who received payouts of $50,000 or more -- some receiving payments of as much as $90,000 -- will be reviewed. Some left government employment briefly and then returned to the public payroll before receiving the payouts.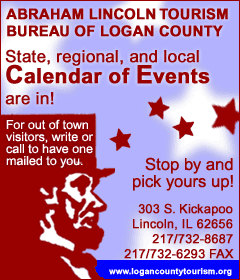 "Only insiders, only people with a detailed knowledge of the inner workings of state government, could have exploited the system so effectively and so cynically to suit their own ends," the governor said, describing the actions of some of those who received extraordinarily high sums of money.
The actions Blagojevich took Wednesday are in keeping with the ongoing series of significant reform measures that the administration has taken to date.
Since taking office in January, Blagojevich has taken several steps to bring change and a businesslike approach to state government and to closely examine state expenditures -- even those that are the result of long-established spending practices.
Last week, he called on departments and agencies to cut, on average, 10 percent in administrative costs, a move that could save $30 million this year and $125 million in fiscal 2004. He also placed an additional $1.7 billion worth of this year's operations costs, grants and capital projects in reserve. [Details]
Also last week, he unveiled an innovative plan to refinance the state's pension obligation and apply approximately $1.9 billion to the deficit. He also called for major reforms of the state's current lineup of boards and commissions, eliminating 11 boards through executive order and announcing legislation to cut all pay at another 11 boards, eliminating stipends and per diems, cutting 120 seats, and consolidating another four boards into two.
Earlier in his administration, he froze payments for legislative member initiative projects, imposed a hiring freeze on all agency directors, called for measures to reduce administrative costs at state universities, prohibited heads of departments and agencies from acquiring new cars, initiated a review of whether the high-paid positions held by term appointees are essential to the operation of state government, and canceled costly lobbying contracts with Washington, D.C.-based firms.
Blagojevich said Wednesday that he would continue his agenda to bring change to state government.
"As examples continue to come to our attention
-- of waste, of an old and cynical way of doing business, of wasting taxpayers' money in a supercilious way -- we will continue to act," he said.

[Illinois Government News Network
press release]