Macon County sheriff named head
of the Department of Corrections
First African-American sheriff in Illinois
[MAY 3, 2003] DECATUR -- On Thursday Gov. Rod Blagojevich named Macon County Sheriff Roger E. Walker Jr., the first elected African-American sheriff in Illinois, to be director of the Illinois Department of Corrections.
"Sheriff Walker is an outstanding law enforcement professional," Blagojevich said. "He brings a lifetime of experience that spans from his start as a patrol officer to his current position as sheriff of Macon County. His priorities are the same as mine -- to operate and maintain the best, the safest and the most efficient correctional system in the country. I'm very pleased the sheriff has agreed to join my administration."
Walker, 54, who will assume his new post June 1, will lead an agency with more than 13,500 employees and a budget of $1.3 billion.
A sports enthusiast, Walker likes to use a baseball analogy to describe his managerial style running the sheriff's department. "My job is to put the best team on the field every day," he said. "It's all about dealing with people and getting them in the right position to cooperate and compromise with each other for a common goal."
Walker began his law enforcement career at the Macon County sheriff's office in 1972 as a patrol officer and moved through the ranks to become a detective, patrol sergeant and a lieutenant before being elected as sheriff in 1998. He ran unopposed for re-election in 2002.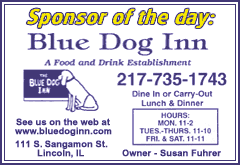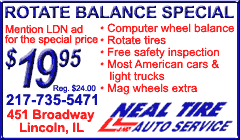 As part of his duties as sheriff, Walker oversees a county jail that houses about 250 inmates and has 70 correctional officers. The department has a total of about 140 staff and a budget of $9 million.
The governor noted that Walker is particularly qualified to fill the post at a time when the state is challenged by an unprecedented budget deficit. Walker had to make difficult choices and brought new and creative ideas to deal with his own problems at the county level.
A Decatur native, Walker attended Eisenhower High School, where he was active in sports, including track, football and basketball, and he graduated from Richland Community College with a degree in sociology. During his law enforcement career, he has received more than 2,000 hours of supervisory and managerial training. He served in the U.S. Navy from 1967 to 1969.
Walker and his wife, Vergie, who live in Decatur, are the proud parents of two grown daughters and three grandchildren.
As director of the Department of Corrections, Walker will be paid $127,600.
[Illinois Government News Network
press release]