At the same time, Blagojevich outlined the findings and recommendations made by the task force he created in early February to thoroughly investigate the ongoing failures and successes of DCFS.
"The state is the last resort for thousands of children who are removed from dangerous or neglectful homes. I take that responsibility very seriously, and I will make every effort to ensure the safety and well-being of these children," said Blagojevich. "Step one is to figure out exactly where DCFS is falling short in its responsibilities, and step two is to put a leader in place who can implement the reforms that are needed to fix the system. We've done both of those things."
Samuels, 36, has been working vigorously at assessing the needs of the agency over the last two months while serving as chair of the governor's DCFS task force. He will be paid $127,600 to serve as the agency's new director.
Samuels works as a juvenile justice and housing policy expert for Chicago Metropolis 2020. He is also an adjunct professor at the University of Chicago's School of Social Service Administration.
Before joining Chicago Metropolis 2020, Samuels spent more than 10 years working with governments in seven states to improve the efficiency and effectiveness of their health, human service and child welfare programs. He worked as a liaison between then-Gov. Thompson and seven human service agencies. While at the National Center for Family Centered Practice, Samuels led an interdisciplinary team of program and policy specialists that worked with state child welfare agencies to expand their continuum of services to include family preservation services. As a deputy director of health and human services for state of Nebraska, he provided critical insight and direction for the development of a unified health and human service agency. In Missouri, he worked with the state to redesign its case management system for AFDC to meet the new requirements under TANF. In Rhode Island and Kentucky, he worked with state agencies to create school-based family resource centers.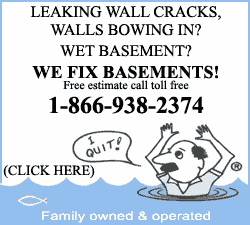 Samuels grew up on Chicago's south side. His widowed mother struggled with mental illness and chemical dependency and eventually turned over care of her three sons to the Glenwood School for Boys. Samuels lived at the school until he graduated from high school and moved to South Bend, Ind., to attend Notre Dame. After earning his bachelor's degree in economics, he went on to earn a master's degree in public policy from the University of Chicago in 1993.
"While Bryan's professional experience qualifies him to lead DCFS during this time of crucial reform, I also considered his unique life experience when choosing him for this job. He knows firsthand what challenges young people face when they are removed from their homes," said Blagojevich. "Now, equipped with an in-depth understanding of the agency's problems and a blueprint for change, he can put his professional and personal experience to work to turn things around."
The DCFS task force was directed by the governor to determine the state's child welfare needs, assess the department's ability to meet child welfare needs, highlight the successes and failures, and present comprehensive recommendations for reform.
Six individuals with different areas of expertise joined Samuels on the task force:
--Sister Catherine Ryan, an attorney who has worked for the Cook County state's attorney on issues of juvenile placement.
--Judith Walker Kendrick, who has served in local and federal government positions and is a consultant to a coalition of child care programs.
--Deborah Ann Daro, an accomplished scientist in child development and child abuse prevention.
--Gilbert Walker, who has worked extensively with children who live in the inner cities.
--Dr. Daniel Cuneo, a psychologist who currently serves on a panel of volunteer professionals that reviews DCFS infant death cases.
--Patti Blagojevich, the first lady of Illinois.
The task force divided into two working groups -- the case review group and the systems group. The case review group focused on specific cases to ascertain how current policies, procedures and best practices are implemented. The systems group focused on the overall policy environment the agency functions under and the agency's budgetary and management structure.
After dozens of meetings with child welfare experts as well as DCFS staff and administrators, the task force released the 50-page report of its findings.
The task force commended DCFS for making progress in a number of areas: Adoption rates have increased, the average length of stay in foster care has decreased, the number of re-abuse cases is lower, and the agency is doing a better job of accessing federal funding.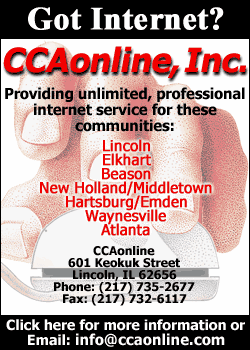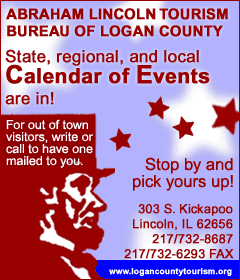 But there are still glaring problems in the state's child welfare system. The task force found that as a result of increased adoption and private guardianship rates throughout the '90s, the profile of an average DCFS ward has changed dramatically. The agency is now dealing with a much older, severely troubled client who has likely been in the system for a number of years because permanent placements have not been found him or her. The needs of this "new" child welfare population are not adequately being met.
The task force highlighted six primary areas of concern:
--No effort is taken to prevent abuse and neglect in known at-risk families. Of the thousands of calls DCFS receives regarding alleged cases of abuse or neglect, only 27 percent are eventually substantiated, and only 5 percent actually result in a new case. In many of the instances when accusations can be substantiated but the cases are not serious enough to warrant a child's removal from the home, no follow-up or supportive services are initiated that could prevent future problems.
--The agency defines "success" as meeting federal and state requirements to place wards in permanent settings rather than measuring the quality of care and individual success achieved by each ward. Little time and energy is spent monitoring the ongoing progress children are making once placed or evaluating placement factors that may prevent children's progress.
--The reasons for and impact of multiple placements have not been fully assessed. In a rush to find permanent placements, the agency sometimes fails to prepare foster parents or adoptive families for the specific needs of troubled children. As a result, ill-prepared caregivers resign from their duties and the children in their custody are placed into new homes, which can significantly exacerbate a child's behavioral and emotional problems.
--The department's contracting policies do not encourage consistent quality service or allow for flexibility in making placement decisions that meet a child's best interest.
--DCFS faces a shortage of direct service staff, especially in its Southern Region, as well as a lack of ongoing training and support to enable staff to meet the changing needs of the client population.
--Despite the introduction of innovative ideas and reforms in the last five years, DCFS has had limited success in implementing on a broad scale programs and services that are known to improve the efficiency and quality of service.
The task force made a number of specific recommendations to put DCFS in a better position to meet the needs of the children and families it serves.
--Through coordination with existing services and through creation of new programs, DCFS should make a wide range of mental health services available to children while they are in the department's care and continuing after they leave the department's care.
--In order to fulfill its mission to pursue family reunification whenever possible, DCFS should make comprehensive substance abuse services available to parents with substance abuse problems and should train child welfare caseworkers and foster parents in recognizing and dealing with substance abuse issues.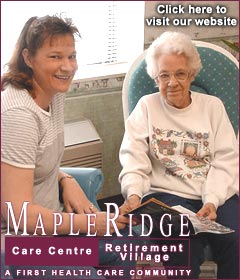 --DCFS should recognize and actively seek ways to correct the disproportionate representation of African-American children in the child welfare system.
--As the number of state-supported adoptions and subsidized guardianships continues to rise, DCFS should improve methods of tracking post-adoptive cases and should provide support services to adoptive parents and adopted children to ensure the long-term success of the adoptions.
--DCFS should establish a unit with the sole responsibility of reviewing and monitoring missing children's cases. In addition, it should develop intervention services that focus on teenage girls, the most likely population to run away, and look into alternative placement options for runaways once they are located.
--As more DCFS wards reach their late teens, the agency should develop a comprehensive program that better prepares young people as they exit the child welfare system and prepare for self-sufficiency.
"I want to thank each and every member of this task force for working so diligently over a relatively short period of time to create this blueprint for change," Blagojevich to members of the task force. "I am confident that under Bryan Samuels' leadership the department will use your recommendations as its guide for the future, and you will see that your work was not in vain."
"By the end of my four-year term, I believe we will have a Department of Children and Family Services that can serve as a national model because of its effectiveness in meeting the needs of abused and neglected children."
[Illinois Government News Network
press release]