At Lincoln
Normal Community 170 43 - 15-18-1
Lincoln 000 00 - 0-1-2
Game called because of 10-run rule
Luke Baughman (W, 6-0), Todd Harris (5) and Allen Hays, Matt McClain (5). Paul Phillips (L, 3-2), Jason Fitzpatrick (4), Brock Werner (5) and John Peters.
Lincoln - (11-11) - Pitching - Phillips (3 2/3 innings, 1 walk, 0 strikeouts), Fitzpatrick (2/3 inning, 0 walks, 0 strikeouts), Werner (1 inning, 1 walk, 2 strikeouts).
At Mason City
Rochester 002 300 1 - 6-10-6
Illini Central 900 100 x - 10-9-2
Ramsey (L, 2-2), Cannan (5) and Milner; Bryce Cunningham (W, 5-1), Trevor Scott (7) and Travis Scott.
Home run - Illini Central - Travis Scott (grand slam in first).
Hitting stars - Illini Central - Tr. Scott (3 hits, double, 2 RBIs), Chris Norton (2 hits, RBI), Tra. Scott (2 hits, 4 RBI), Bill Hernan (2 hits, RBI).
Records - Rochester 16-7; Illini Central 12-5.
At Hartsburg
Porta 104 110 0 - 7-12-2
Hartem 304 000 1 - 8-10-0
Bultman, Broughton (3), Meister (L, 5), and Sorrells; Ryan Anderson, Kyle Hoerbert (5, W, 2-0), and Matt Gleason.
Home runs - Hartem - Gleason (solo in third), Cory Leesman (two on in third).
Hitting stars - Hartem - Gleason (two hits, homer, two RBIs), Hoerbert (two hits, two RBIs), Josh Sherwood (two hits, RBI).
Pitching stars - Hartem - Anderson (4 innings, 8 strikeouts).
Records - Porta 7-14; Hartem 9-5.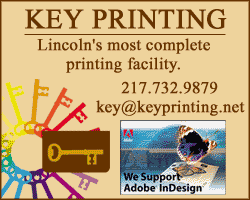 Wombles, son of Cheryl and Mark Wombles of Rockport, is a two-year cross country runner for the Pittsfield High School cross country co-op with Griggsville and Pleasant Hill high schools and has also run four years of track at Pleasant Hill High School. He was a member of the Pittsfield High School state qualifying cross country team in 2001 that finished in 12th place, and he led the 2002 team to continued success this past season.
"Clint is an outstanding runner who knows the dedication and commitment it takes to be successful at this sport. He comes from a high school program that shares our distance running philosophy at Lincoln College and has shown an incredible amount of improvement in his two years of cross country racing. He will make an immediate impact on our team next season," said coach Verbeck.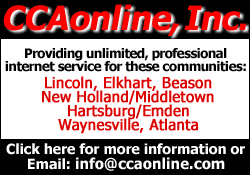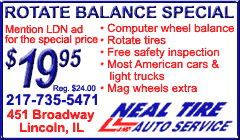 Wombles has career bests of 4:57 in the 1,600 meters, 10:38 in the 3,200 meters, and 16:30 over 3 miles in cross country. Coach Verbeck says she is impressed with Wombles' athletic depth. "Clint is a talented three-sport athlete who has played basketball throughout his high school career, unlike many distance runners who run throughout the winter. I feel he's a better longer distance runner who will really shine at the 8K race distance we compete at."
This is the second year in recent history for cross country at Lincoln College, Illinois' only private residential junior college. In their first season, the Lynx runners had one all-American, who finished in ninth place in the nation.
[Lincoln College news release]
You knew going into the thing that probably Matt Morris and Woody Williams were going to shine. But did you count on much from Brett Tomko, Jason Simontacci or even Garrett Stevenson? How 'bout the outing Simontacci delivered in Busch Stadium Friday night to 41,000-plus delirious redbird backers sporting their FREE new T-shirts? He completely dominated Montreal almost from start to finish. And to get an outing from him like that now, when the Cards' bullpen is completely dismantled, couldn't be bigger. Then follow that up with a huge performance by Stevenson and then another rock steady show by Morris, and the Birds are covering up a multitude of deficiencies.
How can I say that? Look at what the pen has provided over the last couple of weeks… or should I say, what they HAVEN'T provided? Two or three times over that span they have blown huge leads in the ninth! Great or even good teams canNOT survive on a steady diet of that. I guess you could say that the good news is that somehow St. Louis has weathered most of those storms. But as the old adage goes, where there's smoke there is fire; and our hurlers have spent more time tossing gas on the flames than getting the fires out! Hopefully, as injuries begin to heal up, so will the bullpen's woes. If not, the Birds may just tease their fans along all year.
You do have to be happy with the everyday lineup, as I really wasn't trying to downplay it all that much. Fernando Vina has been on a holy tear since shaving off his Fu Manchu! He's even hit his first two homers in something like his last thousand at-bats. He's also made a few spectacular plays in the field. Tino Martinez has delivered a few times as well, after a woeful start last season. Scott Rolen continues to show why he was one of the best pickups in baseball over the last few years, and he plays a very stingy third base as well. And what can you say about Edgar Renteria? He may be the Cards' MVP over the long haul, when you consider how consistent he has been with both the bat and glove; he is nothing short of amazing.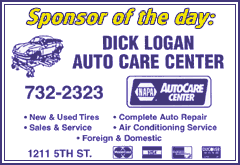 As you roam the Cardinals' outfield you are not stunned by the names save one: Albert Pujols. Pujols is simply and easily one of the five best players in the game right now. And to think just a couple of hundred games ago he was playing Class A baseball. Is baseball a funny game or what? Who knows what will happen with J.D. Drew? Labeled as a can't-miss superstar, injuries have slowed him almost continually. Now he is making solid contact but hitting the ball right at people. He can't seem to buy a break. Don't know if the Cards will wait him out to see what he can do when and if he ever gets healthy, or if they will continue to shop him and maybe continue to shore up the pitching corps. You'd have to say that Eduardo Perez, Eli Marrero and Orlando Palmiero have done an excellent job for St. Louis. Without that trio and some of the work by Kerry Robinson, the Birds could have been in a hole by now that they may never have been able to climb out of.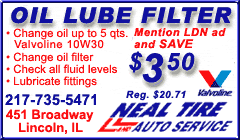 Despite their stellar play so far, one concern remains. This is NOT the speediest outfield that you will ever lay eyes on! From a defensive standpoint this concerns me greatly, when you consider how much long relief and stoppers have struggled up to this point in the proceedings.Mike Matheny continues to cover a multitude of sins for the Cardinals. Obviously one of the best defensive catchers in all of baseball, he's gotten some big hits along the way too. And the way he works with pitchers has really helped guide St. Louis to a share of first place as of today. That is a huge factor in the Cards' meteoric rise over the last two weeks. It is also a critical component of how far they can go and whether they can withstand the rash of injuries that have beset them in the early going.
It is still way too early to predict how these redbirds will fare. Though Card fans throughout the region are hoping for a return to the glory of the 1982 season!
Cardinal fastballs
--Former pitching great Danny Cox will be managing in the independent league.
--Another former redbird hurler, Ricky Horton is now serving as the director of the St. Louis area Fellowship of Christian Athletes.
--The secret weapon, Jose Oquendo, is getting so aggressive as the Birds' third base coach, he's beginning to remind longtime fans of Hal Lanier. Remember the awesome job Lanier used to do for the Cards?
--The Cards outscored the Expos and the Mets 48-16 during the homestand.
--The last time the redbirds swept a homestand of six or more games was Aug. 13-19, 2001, when they swept Cincinnati and Philadelphia for seven games.
--The last time they swept Montreal was Sept. 28-30, 1992.
--St. Louis will play only NL Central opponents for the next month.
--The Cardinals will get their first look at the Reds' new Great American Ball Park starting tonight in Cincinnati.
[Jeff Mayfield]
Editorial note: The LDN sports staff plans to bring you some other baseball updates on the Chicago Cubs, White Sox and others over the next few months…