Bomke supports measure to recognize nonpublic schools

Send a link to a friend
[NOV. 20, 2003] SPRINGFIELD -- State Sen. Larry Bomke, R-Springfield, supports recognizing nonpublic elementary and secondary schools. Nonpublic schools were formerly certified by the Illinois State Board of Education, but the board ended the practice following budget cuts this year.
This action put private and parochial schools in a precarious situation, leaving schools and families with concerns about Illinois High School Association-sanctioned sporting events, student-teacher placements at private schools and college acceptance of students from nonaccredited schools.
"This was the wrong answer to dealing with budget cuts," said Bomke. "The State Board of Education has a commitment to certify these schools, and Senate Bill 1014 clarifies that commitment into law."
Specifically, Senate Bill 1014 requires the state board to register nonpublic elementary and secondary schools. Registration is voluntary on an annual basis and requires information that assures compliance with federal and state laws regarding health examinations, attendance, length of term, nondiscrimination, and applicable fire and health safety requirements.
[to top of second column in this article]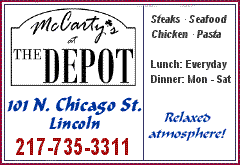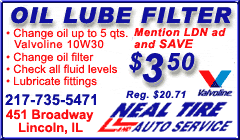 Under the pending law, all nonpublic schools could also voluntarily seek the status of "Nonpublic School Recognition" from the State Board of Education.
If signed into law, Senate Bill 1014 will take effect immediately.
[News release from Sen. Larry Bomke]