Fires are among the leading causes of accidental death in the United States. According to statistics from the National Fire Protection Association, nearly one-third of an average 406,700 residential fires per year are related to electrical distribution or appliances and equipment. Electrical fires cause about 860 deaths, 4,875 injuries and nearly $1.3 billion in property damage each year.
"Safe Electricity wants consumers to be aware of electrical hazards and know that there are measures you can take to prevent electrical fires," says Molly Hall, director of the Safe Electricity program. "A simple check of electrical cords and outlets can save lives."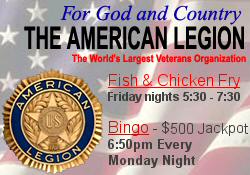 Many avoidable fires can be traced to poor maintenance and misuse of electrical appliances and electric cords. Don't place cords underneath rugs and furniture and do not run cords behind baseboards, curtains and in high-traffic areas. Damaged, abused or worn extension cords can pose a major fire hazard.
"This October, begin a habit to regularly inspect all appliances, cords and plugs," suggests Hall. "If you discover a frayed cord or loose prongs on a plug, discontinue use until replaced or repairs can be made."
Some suggested home appliance safety checks and measures to prevent shocks, burns and fires include:
* If an appliance has a three-prong plug, use it only in a three-slot outlet. Never remove the grounding pin or force it to fit into a two-slot outlet or extension cord.
* Replace any appliance or tool if it causes even small electrical shocks, overheats, shorts out, or gives off smoke or sparks.
* Never use light bulbs with wattage that is too high for the fixture.
* Allow air space around the TV to prevent overheating. The same applies to plug-in radios, computers, stereo sets, powerful lamps and other electrical appliances.
* Be sure all electrical equipment bears the Underwriters Laboratories label: UL. In many older homes, the capacity of the wiring system has not kept pace with today's modern appliances and increased electrical usage.
"Overloaded electrical systems can be a dangerous prelude to fire," warns Hall. "Dimming lights when an appliance goes on, a shrinking TV picture, slow-heating appliances or fuses blowing frequently are signals of overloaded circuits."
Safe Electricity suggests that if you notice any of these warning signals to call a qualified electrician to get expert help.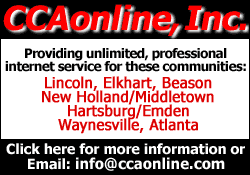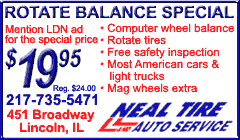 Additionally, to prevent overloading, avoid using extension cords on a permanent basis and never plug more than two home appliances into an outlet at once. Use only outlets designed to handle multiple plugs. Give special consideration to appliances that use 1,000 or more watts, such as refrigerators, hot plates, irons, microwave ovens, dishwashers, heaters and air conditioners. Avoid plugging them into the same outlet or circuit. Do not exceed 1,500 watts for each outlet or circuit. If a circuit breaker trips or a fuse blows frequently, immediately cut down on the number of appliances on that line.
Electrical wiring defects are a major cause of residential blazes. Check periodically for loose wall receptacles, loose wires or loose lighting fixtures. Listen for popping or sizzling sounds behind walls. Immediately shut off, then professionally replace light switches that are hot to the touch and lights that spark and flicker.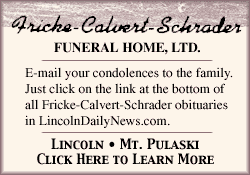 The majority of fires caused by electrical wiring flaws occur in the bedroom. For this reason, Safe Electricity encourages homeowners to have Arc Fault Circuit Interrupter outlets installed in all bedrooms. The AFCI is a relatively new technology designed to address electrical fire hazards. Most local codes now require these outlets in new residential construction.
"Finally, having a working smoke alarm dramatically increases your chances of surviving a fire," reminds Hall, "Replace the batteries twice a year and remember to practice a home escape plan frequently with your family."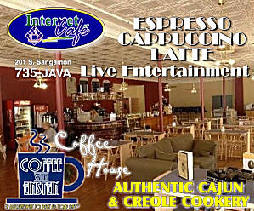 For more fire prevention information, visit www.SafeElectricity.org.
Safe Electricity is a statewide electrical safety public awareness program created by a coalition of more than three dozen organizations, including the University of Illinois, electric utility companies and electric cooperatives from across the state. All are members of the Illinois Electric Council, a not-for-profit organization dedicated to promoting electric safety and efficiency.
[University of Illinois news release]