Harvest approaches

Send a link to a friend
[SEPT. 8, 2003] We have gone from a dry August to one that was on the wet side -- all in one weekend. What effect did that have on crops? Probably not very much on the corn side, but soybeans received a great boost from the rains. The most popular question is, "What will the corn make?" The answer is, "It depends, and it will vary."
For those wanting to do some yield estimates, there is one of those handy-dandy yield calculators online from the U of I. This is for corn, and the URL is http://www.ag.uiuc.edu/iah/ch2/
est_corn_yield.html.
For soybeans, it is much more difficult. Try the "four soybeans per square foot" rule (that equals a bushel). This is more reliable than counting pods, since the number of beans in a pod varies so much.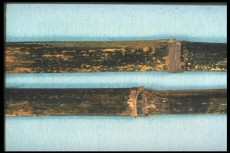 Diseases are showing up in both corn and soybeans. Both stalk rots and ear rots are visible in some places. Make sure stalk quality is checked, and schedule fields for early harvest if they will have standability problems. Management will go a long way in harvesting what you have grown and being able to get it sold.
For more information on stalk rots, try the Iowa State Web page at http://www.ag.iastate.edu/departments/
plantpath/extension/Stalkrots.html.
For ear rots, try http://www.ag.iastate.edu/departments/
plantpath/extension/earkernal.html.
[to top of second column in this article]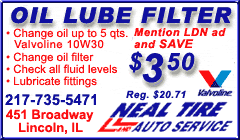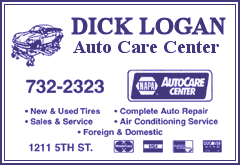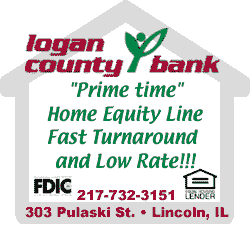 Combines began slowly last Friday, with a few loads of corn being harvested. Moisture was running between 30 percent and 34 percent. When considering whether to harvest early and capture some old-crop premium, carefully figure drying cost, potential field losses and your time.
Farm Progress Show
We receive many requests each year for information related to the Farm Progress Show. This year is no exception, as the show is being held in east-central Illinois. Dates are Sept. 23-25 for the show near Henning. The Farm Progress Show site on the Web contains most of the other information at
http://www.farmprogressshow.com/
ME2/Audiences/default.asp.