Illinois looks sloppy
in blowout victory

Send a link to a friend
[SEPT. 8, 2003] Illinois gained their first win of the year in a 49-22 victory over ISU, but the feeling in the press box was anything but euphoric. Illinois looked ready to roll in the first quarter, moving out to a 21-0 lead despite yet another unbelievably bad officiating call that took either two or seven points off the board. However, from the second quarter on, the Redbirds of Illinois State looked like the more focused team. Illinois' defense was shredded by the ISU passing game, and all of positive vibes this writer felt after the Missouri loss disappeared.
Illinois now faces a pair of Pac-10 opponents, and the Illini will have to fight and claw to even split these games. Saturday's game at UCLA in the Rose Bowl is the first of the two games and can be seen on ABC-TV at 7 p.m. Then, on Sept. 20, Illinois returns to host at very talented California team -- game time has not yet been determined. Listed below are five highlights from Saturday and five things that need to change in a hurry if Illinois wants to avoid the 1-3 start they experienced last fall.
Five highlights
1. The running backs at Illinois -- Mark it down: E.B. Halsey is a superstar in the making! I love this freshman from New Jersey. Freshman Pierre Thomas looked great in the fourth quarter as well. This longtime soft spot in the Illinois offense is starting to look very much like a team strength.
2. The play of QB Jon Beutjer -- I really hope the NCAA finds some integrity and gives this kid a sixth season next year (if he was playing for Michigan or Ohio State, it would have been given months ago). Beutjer looks awesome early and hasn't made the stupid mistakes that plagued him at times last season. I am so glad we have had no Dustin Ward sightings.
3. The kicking of John Gockman -- This kid doesn't seem to miss (knock on wood). I feel really good when he is kicking field goals.
4. The inspiration of receiver Mark Kornfeld -- Couldn't cut it as a quarterback or cornerback, so this coach's kid catches on with the thin receiving corps, and all he has done is make great catch after great catch. Reminds me of former Chicago Bear receiver Tom Waddle -- limited talent, all heart. I'd take five more just like him.
5. The much better special teams play -- Illinois blocked a field goal and returned it for a touchdown. Better than the breakdowns against the Tigers, but much work is still to be done.
[to top of second column in this article]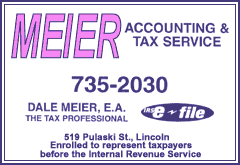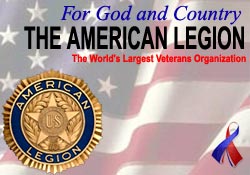 Five keys for this year
1. Illinois needs to find a pass rush -- Illinois couldn't get to Souza most of the day, and that must change if Illinois wants to stop the pass-happy California teams they play the next two weeks. Senior Mike O'Brien's torn ACL doesn't help either. Senior Derrick Strong has to step up.
2. Illinois needs to find a pass defense -- Could somebody please teach Christian Morton how to defend the pass? It breaks my heart to see so much potential wasted. I'm scared to death what we are going to see the next two Saturdays against the Bruins and the Bears.
3. Illinois needs Steve Weatherford punting -- I saw all I needed to see from Matt Minnes in St. Louis. Weatherford gets the job in my book.
4. Illinois needs the ball in E.B. Halsey's hands -- He is the real deal. Get the kid the rock and watch Illinois roll!
5. Illinois must not commit turnovers -- If Illinois doesn't turn over the ball against Missouri, they win by two touchdowns. If the Illini can't hold onto it against UCLA and California, they will once again start 1-3 and make the dream of a bowl game pretty far-fetched.
Bottom line: Illinois must get better quick. Ron Turner has to be at his best. I love coach Turner, but sometimes he outsmarts himself and gets too creative. Stick to the game plan and Illinois might have a chance at a successful September.
Finally, major kudos to the ISU football team. I thought they played really well Saturday and showed a real desire to play hard for all four quarters. Coach Denver Johnson and crew should feel real good about the efforts shown on Saturday and the momentum they should have heading into the rest of their season. Congrats to the Redbirds (I like these birds a whole lot more than the other birds in the other sport)!