Though for some reason the LDN was shorted on press credentials, our staff comes through for you loyal LDN readers once again. Our own Tom Seggelke braved the cold, rainy conditions, the police and the scalpers to still find a ticket and lead Chicago to two of their most dramatic victories in their team's history. Tom called the rest of the LDN staff, stationed in Champaign for the Illini debacle, and as we answered the phone we heard delirious Cub fans singing during the seventh-inning stretch of Mark Prior's gutty first-game performance. Later we watched the Cubs clinch in Game 2 on a double-play ball, and it was pandemonium in the press box and at Memorial Stadium.
The only way you'll be able to wipe that smile off Greg Taylor's face is by reminding him of the Illini's performance! I'm happy for you Cub fans… It's been pretty bleak the last few years. I also like your chances versus Atlanta (I know Terry Davis doesn't!)… I'm just saying I like them better than playing Florida or San Fran! I think the Cubs will make the World Series, but I don't know how they'll fare once they get there!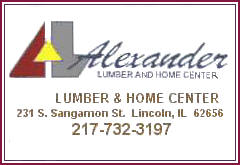 This is a hard ditty for me to write, but good reporting means writing up ALL teams regardless of who they are. I just wish we were having this much fun with all our other sports teams!
Congratulations, Ron Santo. Brought back memories of me collecting baseball cards as a kid (and you should've seen the collection I had that my MOTHER threw away!) and even we California kids knew who Santo was… We didn't like him much, but you get the idea.
Cardinal factor. Hey, Cub fans. Did you see who was on the hill to make sure that the Cubbies would clinch? None other than former Cardinal Dave Veres. He induced a double-play grounder that sent Cub Nation into Nirvana! Seggelke STILL hasn't left Chicago… I wonder if he knows that the Bears denied LDN credentials for the Monday night football game???
The Railers met what may well be the No. 1 team in the state in Sacred Heart-Griffin. And that conglomeration of players is a pretty good football team and very well coached. Rain and lightning kept my son and me away from the game (Mom's orders), but I don't think there's any shame in losing to a team like that.
The more important thing is bouncing back and taking a bite out of Taylorville next week. The Tornadoes have struggled some in recent weeks, and adding to their struggles would be a welcome sight for Railer fans and players alike, especially for homecoming. Here's to hoping that we come out on fire and use the inspiration from the fans to get back on the winning track.
[to top of second column in this article]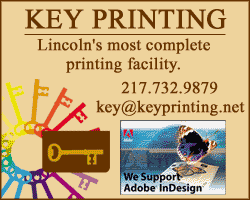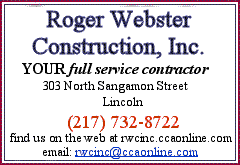 Another thing I don't want to write about or talk about is the Illini. But again proper protocol demands it. You could say that Illinois was right there, that the Illini were recapturing the momentum and were within an eyelash of making a game of it. Or, you could say that Illinois is just not a very good team. I'm sad to report to you that that's what this would-be reporter has seen. It's been very difficult to watch. Although freshman sensation E.B. Halsey showed signs that he is indeed the player that Greg Taylor promised us he would be.
The only silver lining I could find in all this is that Greg and I WON'T have to talk about it tonight on "FANdamonium!" However, you race car fanatics can join Laz Pozsgai and Rick Charron tonight at 6 on CITV-5 to get your racing fix!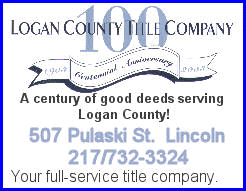 Cards players picked up some individual accomplishments yesterday. Albert Pujols became the first Redbird since Willie McGee in 1990 to win the batting title over Colorado's Todd Helton
-- by mere percentage points!
Woody Williams won his 18th game (and all that for Ray Lankford), Jim Edmonds hit another homer, and Edgar Renteria went over the 100-RBI mark and became the first shortstop to do it since the Mets' Hubie Brooks, who did it in 1985!
Central Illinois' Jim Thome tied A-Rod for the home-run title with 47.
Illinois State lost to Florida Atlantic 28-10… No further report as the LDN was spread pretty thin this weekend and most were on assignments elsewhere.
The St. Louis Rams beat the Arizona Cards but not sure what that means.
Tonight, the Chicago Bears will unveil the new-look Soldier Field. The Bears rejected LDN press credentials, so we'll have no photos and probably no story. That might be easier for fans to take anyway.
USA women's soccer won again without Mia Hamm.
Former Illinois football coach John Mackovic was fired by Arizona five games into the season.
Peyton Manning fired six TD passes in Indy's rout of the Saints.
I'm still trying to recover from everything that's happened in the sports world the last few days… so, I'll sign off for now.
HAVE A GREAT WEEK, EVERYBODY!