Lincoln Daily News publishes letters to the editor as they are received.
The letters are not edited in content and do not necessarily reflect
the views of Lincoln Daily News.
Lincoln Daily News requests that writers responding to controversial issues address the issue and refrain from personal attacks. Thank you!
.
You may also send your letters by e-mail to ldneditor@lincolndailynews.com
or by U.S. postal mail:
Letters to the Editor
Lincoln Daily News
601 Keokuk St.
Lincoln, IL 62656
Letters must include the writer's name, telephone number, and postal address or e-mail address (we will not publish address or phone number information). Lincoln Daily News reserves the right to edit letters to reduce their size or to correct obvious errors. Lincoln Daily News reserves the right to reject any letter for any reason. Lincoln Daily News will publish as many acceptable letters as space allows.
To the editor:

On April 1, Hospital Compare, a new consumer Internet resource on the quality of health care providers throughout the country, was launched. Hospital Compare is viewable by visiting either www.hospitalcompare.hhs.gov or www.medicare.gov.

The Hospital Compare program is a result of a partnership that involves the Centers for Medicare & Medicaid Services (the agency of the U.S. Department of Health and Human Services that runs Medicare), hospitals, hospital associations, national accreditors, and consumer groups.

Abraham Lincoln Memorial Hospital and Memorial Health System completely and unequivocally support transparency of quality data and initiatives to promote that transparency. With the vision of being the leading health care system that people choose over all others, we see the reporting of this information as not only a responsibility to our patients, but also a means of holding ALMH and the health system accountable to our goals and objectives. We encourage anyone with questions about the quality of local health care to take advantage of this new resource.

Hospital Compare differs from other health care quality sites, in that hospitals listed have chosen to voluntarily report the information included. Hospital data is collected from the entire payer mix rather than any specific group. Currently, compiled data is from nationally agreed upon measures on three common conditions that affect patients: heart attack, heart failure and pneumonia. Some hospitals may have data on additional conditions, and in the future, new measures and information on patient satisfaction will be added.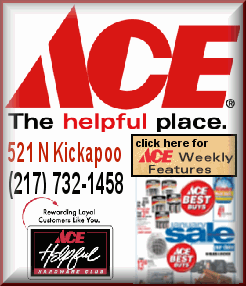 The launch of this website is the first time national data have been made available directly from Medicare to consumers. Hospital Compare has been designed to offer a more scientific-based, "apples to apples" comparison of different hospitals on a national basis through the use of appropriate inclusions and exclusions. The public is encouraged to review the data on the site and then talk with their physician about any concerns and about quality of care.
In addition to the website, consumers may call 1 (800) MEDICARE [1 (800) 633-4227] to get information to help make more informed health care decisions.
Dolan Dalpoas
Assistant Administrator
Abraham Lincoln Memorial Hospital
(Posted April 7, 2005)