News Index
(from the last 7 days)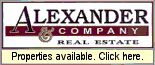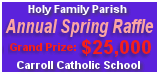 Church Directory

---
---
---
---
---
---
Contact us
---
LDN is best viewed with
Firefox 1.2 or IE 6
---
LDN awards
Local:
Dec. 16, 2001
Local Emergency Planning Committee
Jan. 25, 2001
Logan County Healthy Communities Partnership
State:
Oct. 1, 2001
Illinois Public Health Association
posted daily OVER THE NOON HOUR (DST)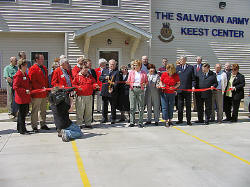 It was a perfect spring day for the dedication and open house of the new Lincoln Keest Center on Saturday. Salvation Army directors Capt. Dean Sanders and Capt. Bonnie Sanders were joined by the Lincoln/Logan County Chamber of Commerce Ambassadors for the ribbon-cutting.
The home offers shelter and resources to those in need. Office hours are Monday-Friday 9:30 a.m. to 4 p.m.; closed noon to 1 p.m. for lunch. The Keest Center is located at 307 N. Kickapoo St. in Lincoln.
[picture by Jan Youngquist] click on picture for larger image




s
Submit a classified ad online [Lowest cost for advertising in the county!]




Elkhart Historical Society spring tours

Warmer, drier April could follow cool, dry March

House passes human trafficking legislation

Marriages and dissolutions

Court news

Governor signs HB 949

IDNR warns of increased fire potential

IDNR awards Habitat Fund grants

IDNR awards Pheasant Fund grants

50th anniversary announcement

Encouraged by Teri Graybill-Jones' letter