Logan County residents will have the opportunity to dispose of household appliances such as stoves, washers, dryers and dishwashers; water heaters; automotive items, including engines, transmissions and radiators; barbecue grills (no propane tanks); bicycles; and aluminum items, including doors, windows (remove all broken glass) and siding. There is no charge for disposal of these items.
A $5 fee will be charged for each refrigerator, freezer, air conditioner and humidifier to defray the costs of recapturing refrigerant gas. The reclamation of ozone-depleting substances used as refrigerant is regulated by the Clean Air Act in an effort to preserve the earth's ozone layer, which filters the sun's ultraviolet radiation. Potential health and environmental consequences exist if these materials are not properly handled and disposed of. A diminished ozone layer allows more radiation to reach the earth's surface, increasing exposure to ultraviolet rays, which can lead to health issues such as skin cancer and environmental issues such as reduced crop yields.
Senior citizens and handicapped individuals living within the city limits of Lincoln may be eligible to have items picked up curbside by the Lincoln Street and Alley Department. Individuals wanting to sign up for curbside pickup can contact Mitzi Rohlfs, Logan County Joint Solid Waste Agency coordinator, at 732-9636.
All Logan County residents are encouraged to take advantage of this opportunity to responsibly dispose of non-working or obsolete appliances and other scrap metal items. Area residents may contact the Logan County Joint Solid Waste Agency at 732-9636 for recycling information, including this white goods collection.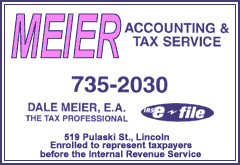 Logan County residents will again have the opportunity to recycle glass containers, through the cooperative efforts of the Lincoln Junior Woman's Club, the Logan County Joint Solid Waste Agency, Saint-Gobain Containers and Wal-Mart. While glass collection is offered on a limited basis, it does have a positive effect in removing yet another item from the waste stream. Glass is not biodegradable, meaning it will not decompose over time. Glass can be recycled repeatedly. Last year, the glass recycling program collected over 16 tons of glass locally.
A monthly collection will be conducted the second Saturday of each month from April through October between 9 a.m. and noon. The collection site will be located in the parking lot of the Lincoln Wal-Mart store. Glass will be accepted only during the above noted dates and times. The Logan County Joint Solid Waste Agency will not accept glass at any of its recycling collection sites. The collection will be canceled in the event of inclement weather.
[to top of second column in this article]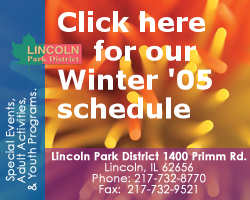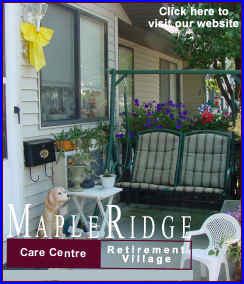 Only container glass will be accepted for recycling. Container glass is any glass that is used to hold either a food or beverage product. Clear glass, as well as amber, green and blue, will be accepted. The glass recycling program will not accept light bulbs or florescent lights, window glass, mirrors, ceramics, chinaware, or CorningWare items.
Residents are asked to thoroughly rinse all glass containers. Any metal or plastic rings around the neck area of the container need to be removed. Labels, paper and foil, can be left on the containers. Individuals are asked to follow the guidelines outlined because one piece of ceramic, one light bulb or a metal neck ring can ruin an entire load of glass being processed for recycling.
Logan County residents expressed the desire to recycle glass, and the glass recycling program is the direct response of local government, area businesses and civic organizations to support local recycling efforts. Residents may contact the Logan County Joint Solid Waste Agency at 732-9636 with any recycling questions, including the glass collection.
Lincoln's curbside recycling program
Residents of the city of Lincoln are eligible to participate in the curbside recycling program offered through Area Disposal since 1997. Grant funds from the Department of Commerce and Community Affairs (now the Department of Commerce and Economic Opportunity) were used to purchase the recycling truck used by the program.
There is no charge for the curbside recycling for Area Disposal customers, and a nominal fee is charged for those who are not customers of Area Disposal. Curbside recycling is available only for in-town customers and a limited area outside the city limits. Though there are restrictions as to what recyclable items can be set out for collection: milk and water jugs, newspaper and filler items, and tin and aluminum cans. Many residents find the service more convenient than using the recycling bins located across from Latham Park. Recyclable items are picked up on alternating garbage collection days.
For more information on the curbside recycling program, contact the Logan County Joint Solid Waste Agency at 732-9636 or Area Disposal at 732-7416.
When it comes to curbside recycling, remember to sort it, save it, and set it out!
[News release submitted by Mitzi Rohlfs, coordinator, Logan County Joint Solid Waste Agency]