News Index
(from the last 7 days)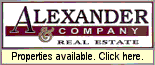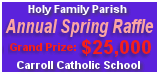 Church Directory

---
---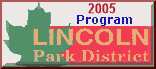 ---
---
---
---
Contact us
---
LDN is best viewed with
Firefox 1.2 or IE 6
---
LDN awards
Local:
Dec. 16, 2001
Local Emergency Planning Committee
Jan. 25, 2001
Logan County Healthy Communities Partnership
State:
Oct. 1, 2001
Illinois Public Health Association
posted daily OVER THE NOON HOUR (CDT)

The Chamber Ambassadors arrived to help The Gaming Zone celebrate its grand opening on April 1. Christopher Martin and Gary Snyder, the owners, are poised to cut the red ribbon. The Gaming Zone, located on Clinton Street across from Regions Bank, buys, sells and trades video and computer games, as well as repairing video and computer games.

[Picture by Butch King] click on picture for larger image.

Other News...



s
Submit a classified ad online [Lowest cost for advertising in the county!]



Main Street Day at the Capitol

A TRIP INTO OUTER SPACE:
Real-life simulation accelerates students' interest

Governor faces lawsuit
Position unwavering on women's right to birth control

Senate week in review from state Sen. Larry Bomke

Illinois Symphony Orchestra's 'Tchaikovsky meets Rachmaninov'

Redbirds visit Towanda Elementary School

Invention Mysteries: The doctor regretted having the invention named after him