Lincoln Daily News publishes letters to the editor as they are received.
The letters are not edited in content and do not necessarily reflect
the views of Lincoln Daily News.
Lincoln Daily News requests that writers responding to controversial issues address the issue and refrain from personal attacks. Thank you!
.
You may also send your letters by e-mail to ldneditor@lincolndailynews.com
or by U.S. postal mail:
Letters to the Editor
Lincoln Daily News
601 Keokuk St.
Lincoln, IL 62656
Letters must include the writer's name, telephone number, and postal address or e-mail address (we will not publish address or phone number information). Lincoln Daily News reserves the right to edit letters to reduce their size or to correct obvious errors. Lincoln Daily News reserves the right to reject any letter for any reason. Lincoln Daily News will publish as many acceptable letters as space allows.
Related article
~ ~ ~
To the editor:
The news of Sonya's death sent shock waves halfway around the world to the Guinea Coast of Africa. Our granddaughter, Esther, was actually writing an e-letter to us at the time she received the phone call telling of the accident. It was, and continues to be, very hard to grasp.
Jim, you are right, she was a gem, and therefore, the loss is all on our side. God gathered another bright jewel for His particular purpose -- His child, Sonya. She wasn't ours, she wasn't hers; she was His. He lent her to us for 16 years and she crammed into those few years more living for Him than many an older person.
[to top of second column in this letter]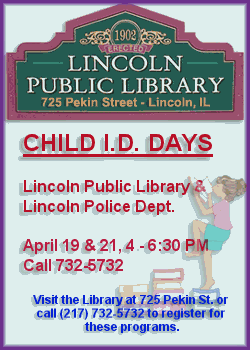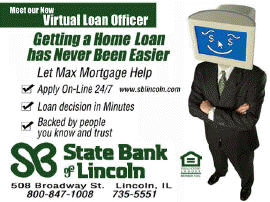 I was her Kids' Club teacher for a couple of years, when she was only in first and second grades. I have fond memories of that time. She was a live wire with a very quick mind, but, above all, she had an amazing capacity, even at that age, for kindness -- kindness toward the other children and always kindness toward adults.
Looking back over her life, I can almost believe she had a conviction that she had a lot to do and only a short time in which to do it. She made it! God be praised.
In loving memory of a thoroughly pleasing girl,
Edna Anne Baughman Smith
Sango Otta, Nigeria
(Posted April 20, 2005)
Click here to send a note to the editor about this letter.