When a young child is very upset it is tempting to simply solve the problem for her and therefore stop the crying. For example, let's say the 2-year-old wants the dinosaur her 5-year-old brother is playing with. You hear the screams and pop your head into the room. "Me! Me! T-Rex!" Your daughter is sobbing and reaching for it. Her brother is holding two T-Rexes just out of her reach. "Give her one," you direct your son. He does and the crying stops.

What's wrong with this picture? You've just missed a golden opportunity to introduce or practice several important life skills: identifying and naming emotions, coping when you can't have something you want, using language to solve a problem -- the list could go on, but let's stop there.

This week I want to focus on parental listening to teach young children empathy.

Dr. John Gottman, author of "What Am I Feeling?" offers a five-step plan for emotion coaching (see Step 1, Step 2). Listening to your child is the third step.

Dr. Gottman asserts that listening to and supporting a child's feelings -- even the uncomfortable ones like anger, sadness or fear -- are critical to a child's learning to deal with those feelings himself. When he feels listened to, he feels safer, he's comforted, and he knows he's not alone. You will find also that children often calm down considerably when they feel like someone is really listening to them.

Tools

Great, you say. I listen to my kids all the time. Mostly I listen to them yell and fight! How is more listening going to help?

[to top of second column in this article]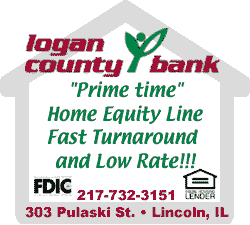 The kind of listening Gottman proposes is called reflective listening. This is a nonjudgmental technique that reflects a child's emotion back to him or her. It sounds like this:
Child: Me! Me! T-Rex!
Mom: You want to play with the dinosaur and you're mad that brother isn't sharing.
Or,
Child: (crying) No! I don't want to get in the car! It's not time to go!
Dad: You were having a lot of fun at Grandma's house and now you're sad that it's time to leave.
What if your child is obviously upset and you don't know what's wrong? Encourage your child to share what she is feeling. For example, "I see tears. What's wrong?" Or, "I hear that you're really upset. Can you tell me how you're feeling right now?"
Gottman cautions parents to use a gentle and understanding tone of voice -- even if your child has completely lost control of himself. Feeling understood by a parent can be a tremendously soothing influence. Many children begin to calm down when they realize that a parent is trying to understand their position.
He also cautions not to dismiss a child's feeling as silly or unimportant (for example, "I can't believe you're crying over a nickel!"). Honor the child's emotion by taking it seriously.
This material has been adapted from "What Am I Feeling?" by John Gottman, Ph.D.
Copyright Parenting Press, www.ParentingPress.com. Republished by permission.