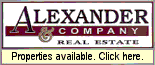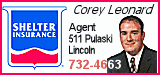 Church Directory

---
---
---
---
---
---
Contact us
---
LDN is best viewed with IE 6 or Firefox 1.2.
---
LDN awards
Local:
Dec. 16, 2001
Local Emergency Planning Committee
Jan. 25, 2001
Logan County Healthy Communities Partnership
State:
Oct. 1, 2001
Illinois Public Health Association
posted daily OVER THE NOON HOUR (CDT)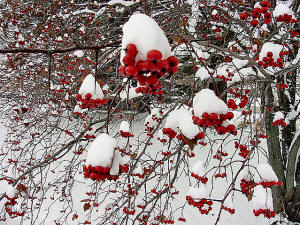 Hawthorn berries stand out in snow-covered tree near Lincoln.

[picture by Jan Youngquist] click on picture for larger image
According to the National Weather Service, the snow could stay around, with some flurries anticipated through the weekend.

The LDN poll on a Super Wal-Mart will be available in a few days. In the meantime, we encourage you to discuss your opinions via Letters to the editor. Bear in mind to address the issues. Disagree with opinions as you might; however, refrain from negative comments about any person.
Community

Submit a classified ad online [Lowest cost for advertising in the county!]
The Sports Page


Council and Wal-Mart resume discussions
New development agreement presented

The LDN Super Wal-Mart poll results will be available in a few days. In the meantime, we encourage you to discuss your opinions via Letters to the editor. Please address the issues, disagree with opinions as you might, and refrain from directing attacks against people.

Salvation Army announces rental assistance

Letters:

Does the city of Lincoln want an expanded Wal-Mart?

Reader, family and friends shop Super Wal-Mart now

Wal-Mart did not kill downtown

Objection: Wal-Mart not in line with other retailers' employee benefits

Wal-Mart in line with other retailers?

Why are Lincoln gas prices high?

Davis named student senate member at Lincoln College

Oasis update

Hot second-half shooting propels 'Birds to 62-50 win

LCC to host 2006 Acordia Volleyball Challenge
Thursday, Nov. 24 -- Thanksgiving Day